January 26, 2011 - 5:57pm
My rye bread need to be diagnosed....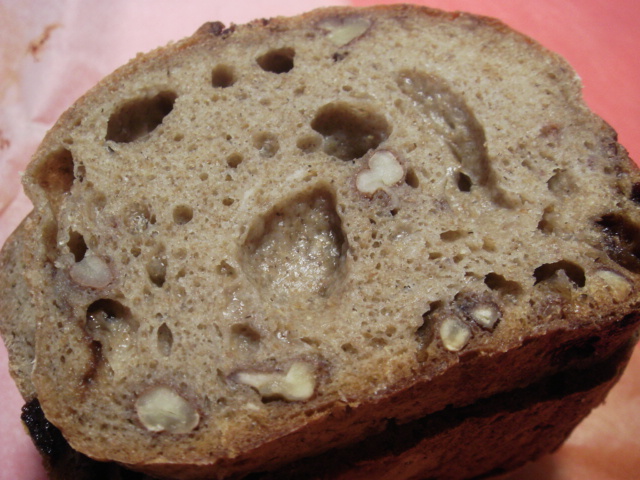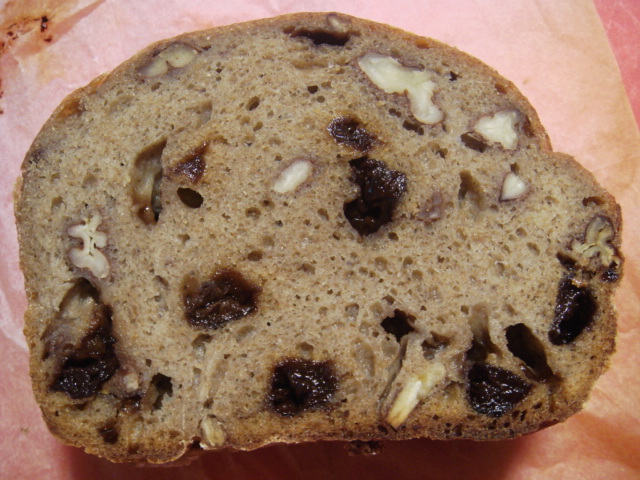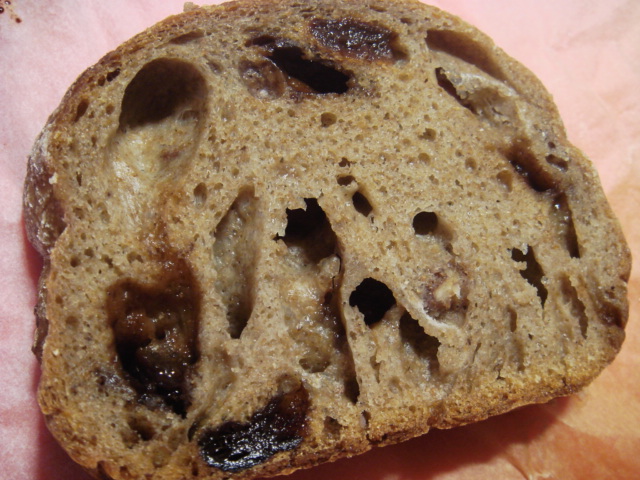 This is my rye bread, and I found its bubbles are distributed quite odd, they aren't distributed evently.
Some parts of the crumb are hollow, but some of them are dense.
Is there anyone could help me with the problem?
Is it because I didn't score after shaping it or I didn't do enough strech and fold?
Ingredients:
- 200 g flour
- 80 g whole rye flour
- 260 g water
- 8 g salt
- 240 g mature 100%-hydration sourdough starter
- 50g dried cherry
- 50 g pecan, very coarsely chopped
These were what I've done.....
I mixed up all ingredients in the stand mixer, and knead the dough until the gluten is well-developeted. Then allowed it to ferment for 2 hours, and do two times strech and fold after each 40 minites. I shaped it into a batard and forgot to score it. Cover and proof for 2.5 hours. It was baked with steam for 20 minute and without sream for another 25 minites.