January 26, 2011 - 9:25am
This is my first post on Fresh Loaf, but I have been reading posts for months now. This is my first try at Bagels and I consider it about 50% success. They look better than they taste. Not to say they taste bad, just not "bagelly".They actually taste a whole lot like my soft pretzels...sorta. They are 100% bread flour which I was not too happy to do, but I usually follow recipes very closely the first time around and then modify. I like whole wheat bagels the best so that is coming next.
I use a Bread Machine on Dough mode sometimes as I have no mixer. This was one of those times. Thought I broke the machine at one point since the dough is incredibly dry. I took it out and hand kneeded for another 10 minutes. I let it rise then shaped. Retarded in the fridge overnight and just took them out of the oven. I am using Peter Reinhart's "Crust and Crumb" Yeasted Bagels recipe with his Poolish and KA Bread flour. It was a 3 day process since I had to make the Poolish. They were 102g at shaping and currently 94g baked w/toppings. Not big, but not small. Here are the pictures.
Poaching 4 at a time...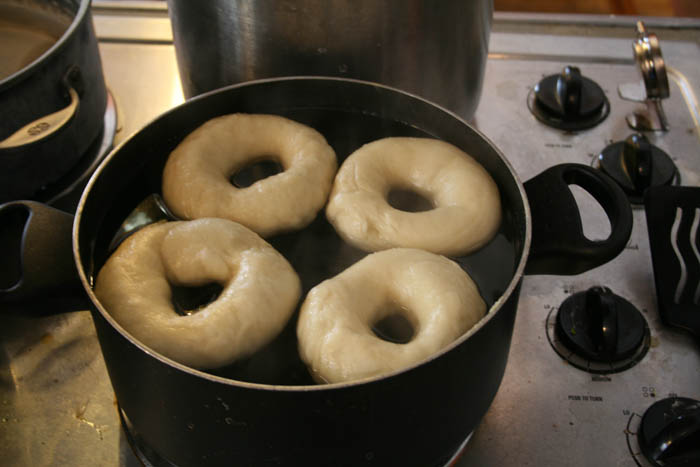 First batch out of the oven (yes only 4 fit at a time...the oven is from 1954... = very tiny)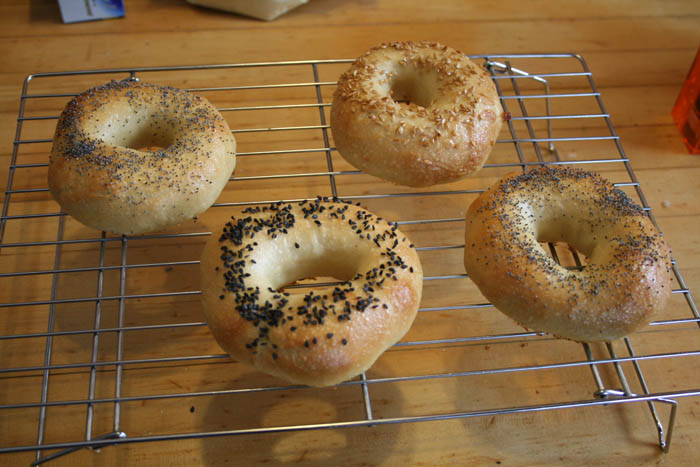 3 Poppy seed, 2 Golden Flax, and 3 Sesame seed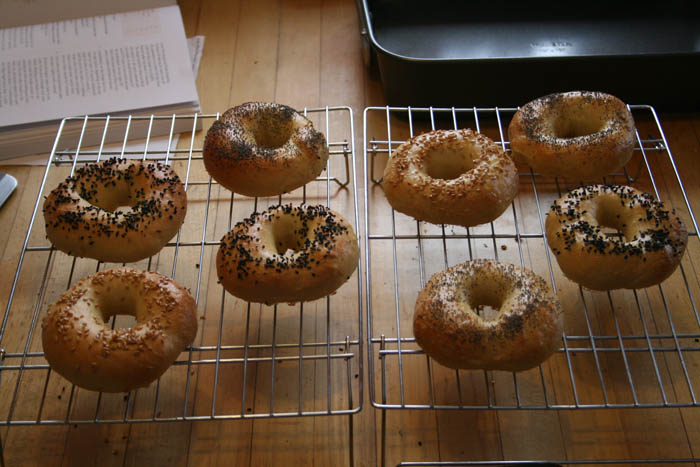 Poser shot...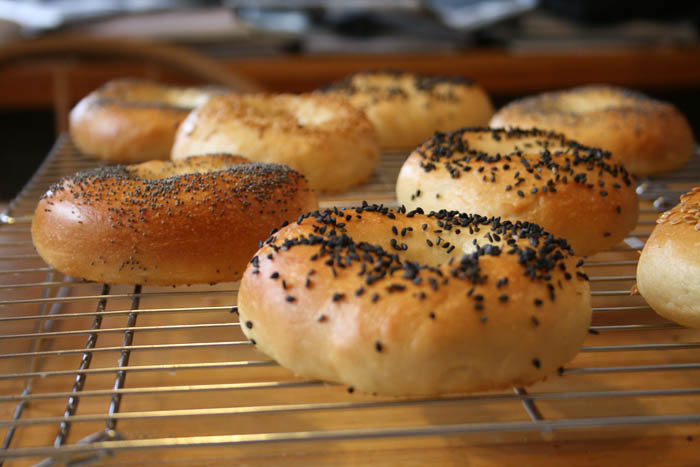 And finally...the crumb.