Need help with controlling ovenspring
Hello,   Ever since I figured out that my stunted oven spring, closed over scores, and split sides were due to insufficient steaming in my gas oven, I've made adjustments and found myself with the opposite problem.   I have been somewhat systematically trying to diagnose and work out these issues, but I'm still stymied.   I have been focusing on making a pain au levain with 80% white flour, 10% rye and 10% whole wheat, at around 75% hydration.   I just tried baking three loaves with three different sets of conditions.   For the first two, bakers percentage of starter is 33%.   The third I dropped this down to 30%.   The first loaf I did bulk ferment for 3 hours with 3 stretch and folds, then final proof for 2 hours.   The second I did bulk ferment for 3 hours with 3 stretch and folds, and final proof for 2.5 hours.   The third one I did bulk ferment for 2.5 hours with 3 stretch and fold, then a 12 hour retard in the refrigerator.   The first was raised in a couche, the 2nd and 3rd in a basket.    I scored each loaf three times using a curved blade, flat to the surface, and at around 20 deg from the long dimension of the loaf.
For loaf 1 which was proofed for the shortest period of time, the three scores essentially exploded and merged into each other.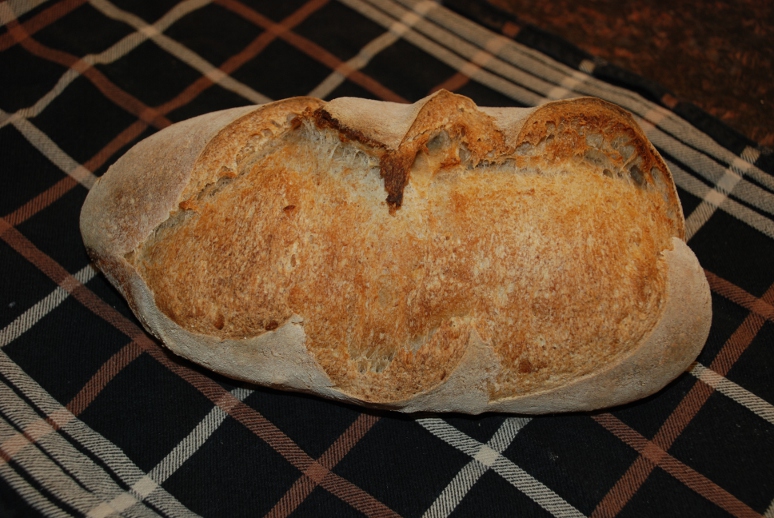 Loaf 2 was a little better but two of the scores merged and the third didn't open much.   While loaves 1 and 2 expanded roughly the same amount loaf 2 expansion was more vertical which may be the difference between the couche and the basket.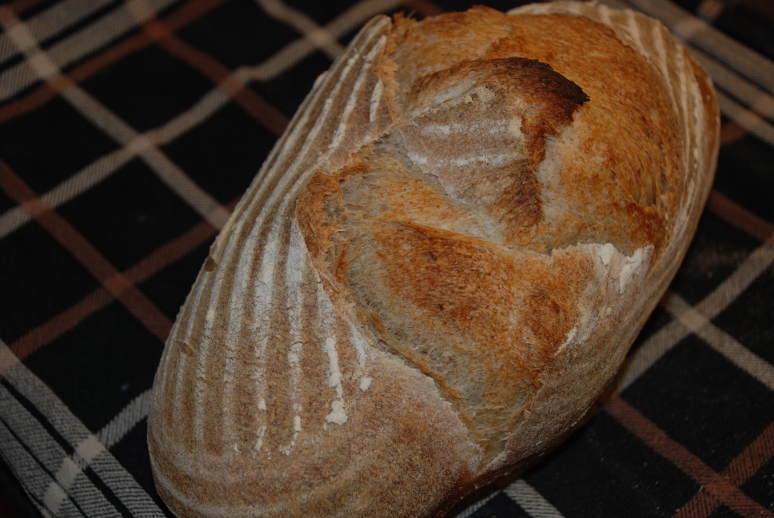 Loaf 1 and 2 side by side: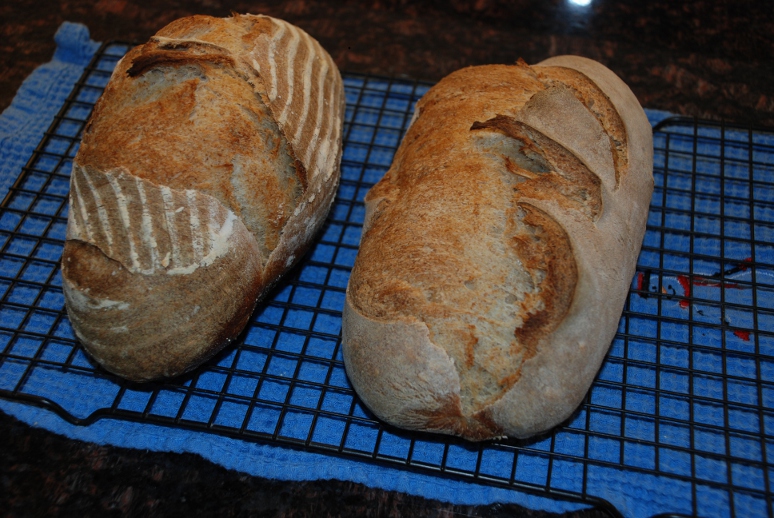 Loaf 3 expanded much more slowly in the oven, but the center score seemed to take on all the expansion and the other two barely opened.