December 4, 2010 - 3:17am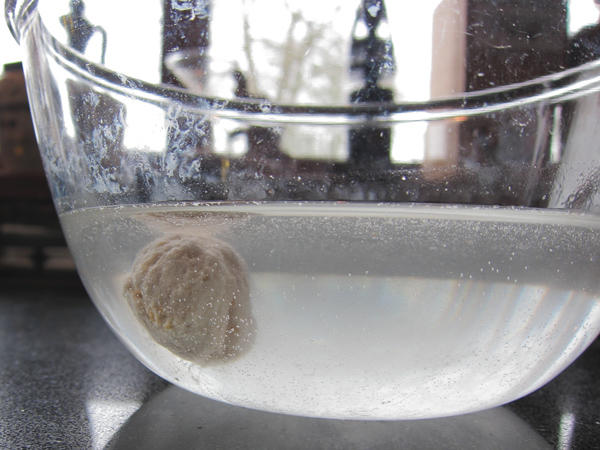 (Yes, well, it's difficult to make an attractive photo of a lump of raw dough in a floury bowl of water :) ).
Does anyone actually use the method of seeing if your dough floats to check if it's ready for baking?
I first read about this in Whitley's book, where he quotes an ancient Russian book that says you simply put the whole doughball in water and once it comes to the surface you can pop in the oven.
Chad Roberson's Tartine book also says that this is a good way to check if you've reached the right point in fermentation.
I put a small lump of dough in a bowl of water after retarded bulk fermentation. It sank, but it floated to the surface half an hour later. That would mean my dough was ready for shaping after that half hour - but surely that would only be true if the temperature of the water in the bowl was identical to the temperature in my bulk fermentation container?
I'm not sure how to put this method to practical use, so I'm very curious if anyone does this.