November 26, 2010 - 6:20pm
Thanksgiving day 2010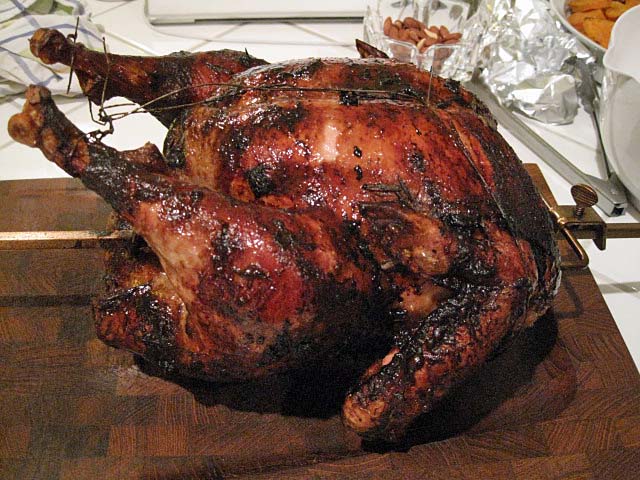 Rotisserie barbecued turkey (okay, so it's not bread)
Glenn (on the left) meets turkey (on the right). 
Day after Thanksgiving breakfast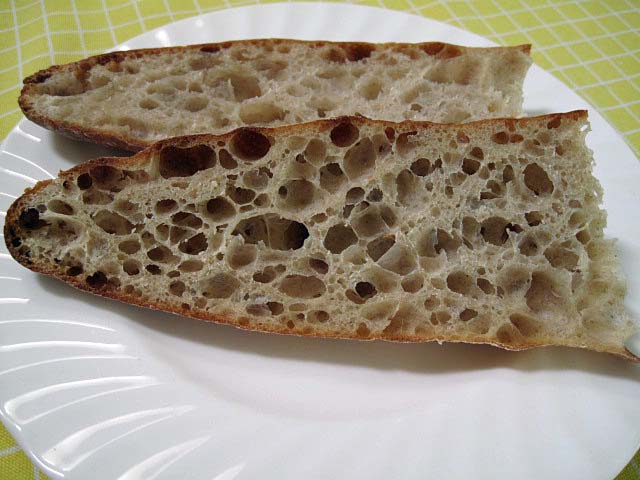 San Joaquin Sourdough Baguette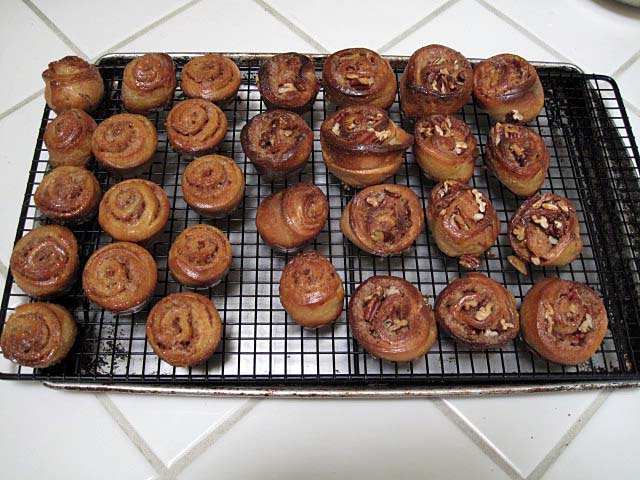 Cinnamon rolls & Pecan rolls (made in muffin tins using NY Baker's Babka dough)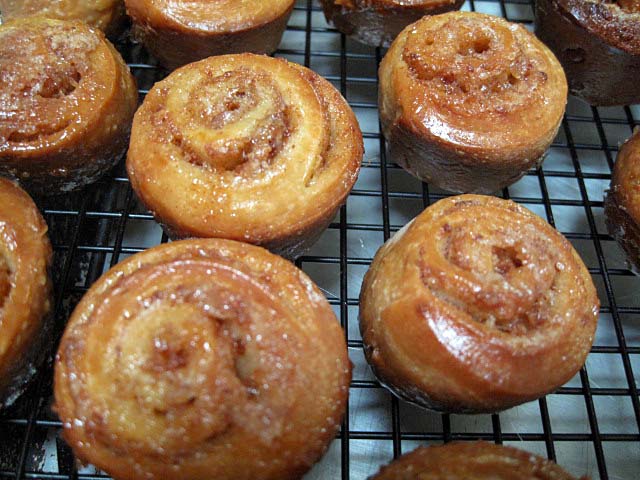 Cinnamon rolls, for kids who don't eat nuts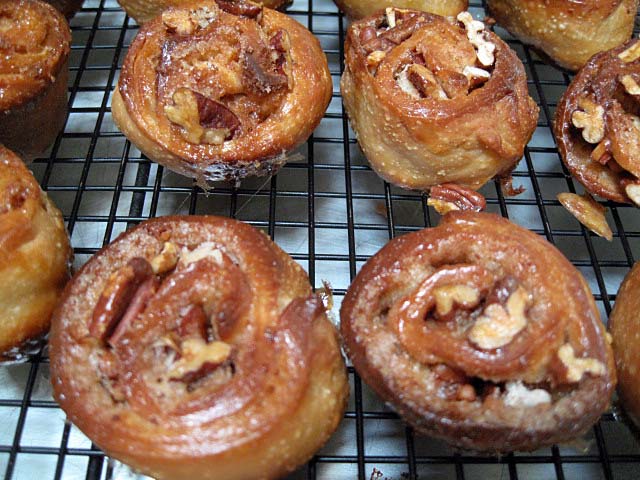 Pecan rolls, for the rest of us
Glenn makes challah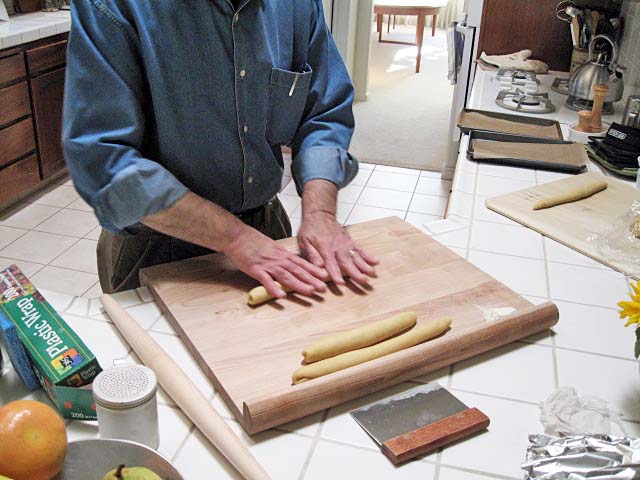 He's on a roll!
You should have seen the one that got away!
Here's the proof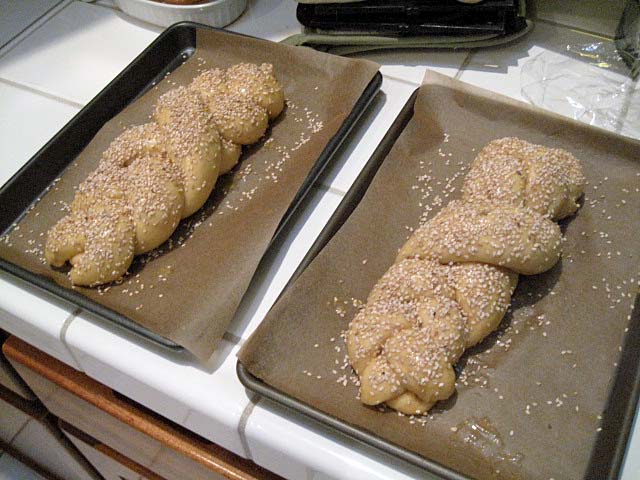 Ready to bake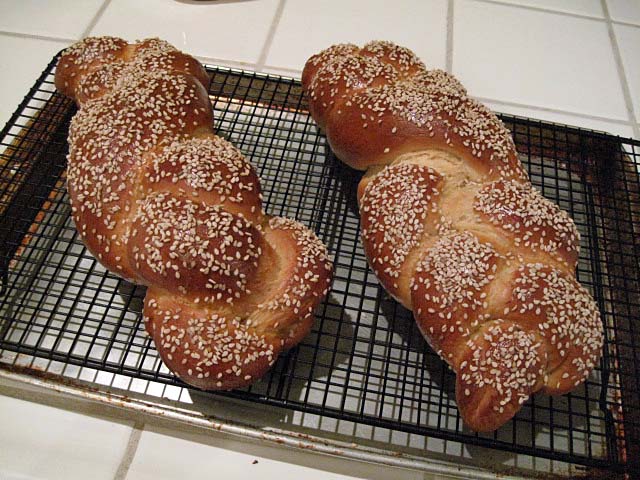 Cooling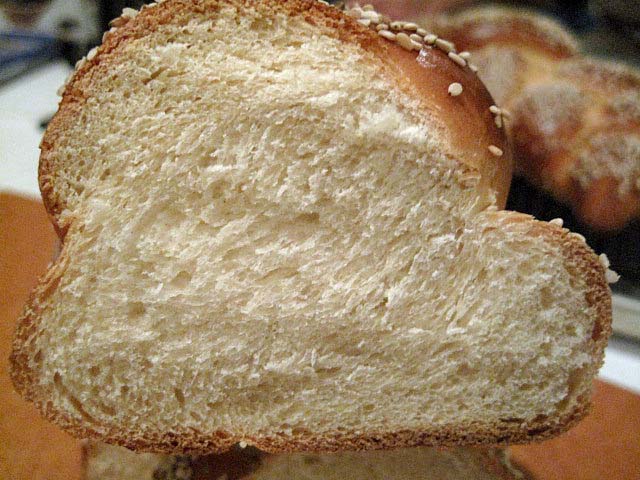 Challah c rumb
The challah made fantastic turkey sandwiches!
And, for dessert, the much anticipated Apple Crostada, inspired by trailrunner!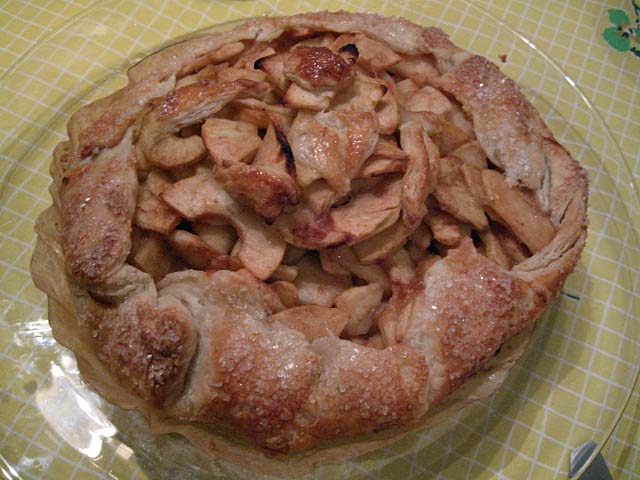 Apple Crostada!
Delicious! It had the flakiest, best tasting crust ever!
For better or worse, as I was enjoying a second slice while mentally reviewing the recipe, I realized a stick of butter actually is 8 tablespoons, not 4 tablespoons. That means I used 9 tablespoons of butter rather than the 5 T Caroline's recipe specified. No wonder the crust was so flakey!
David