November 5, 2010 - 11:15pm
Peter Reinhart's WW Hearth bread
This is another bake from "Whole grain breads" of P.Reinhart. It is Whole Wheat Hearth bread.
It is 100% WholeWheat.  70% of WW flour was from a sack of Indian Chakki atta (stone ground flour). I suppose Chakki atta is 96% extraction. Remaining flour was milled from red winter italian wheat, sifted. Therefore, i suppose that this is not entirely 100% ww, but close.
I used 1.5tsp veg. oil instead of butter, and 1.5tsp honey. The crust was chewy, and the crumb was somewhat moist but not dense. THe bread had a sweet wheaty aroma, and the taste was superb. It was indeed one of my best WW breads i have made.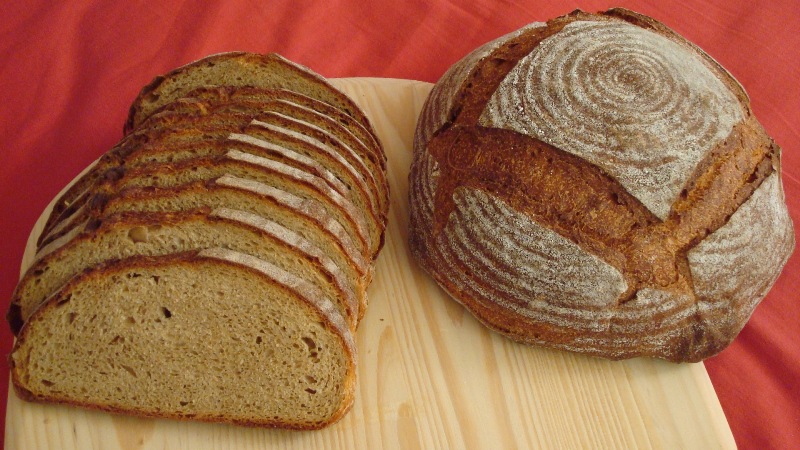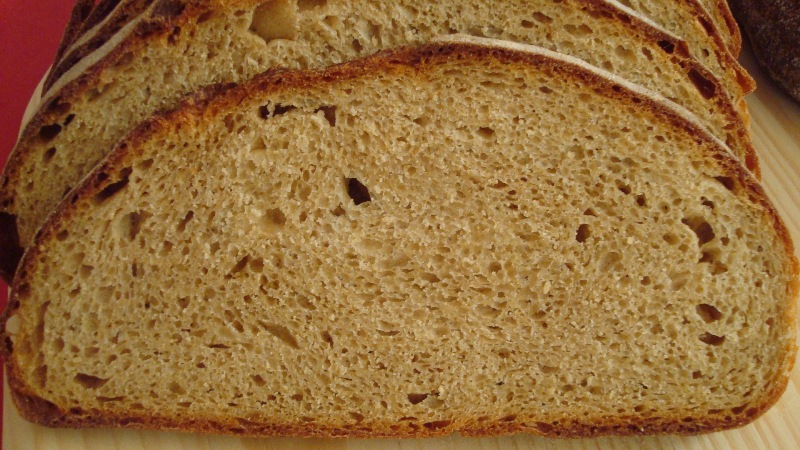 I will definitely make this bread again.