October 31, 2010 - 8:58pm
Tartine Basic Country Bread as Bâtards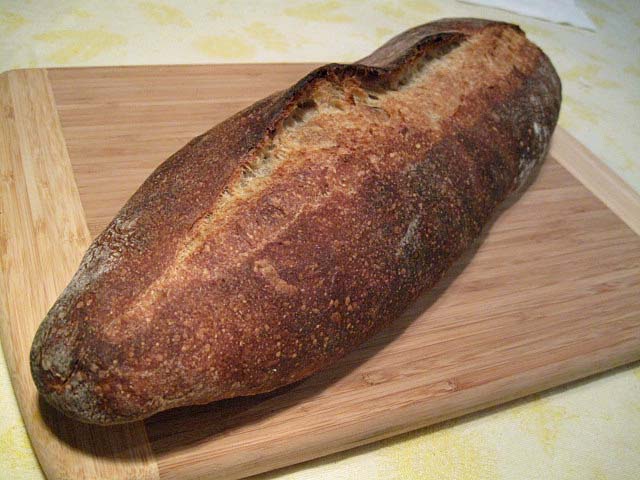 Chad Robertson's Basic Country Bread from "Tartine Bread" has been a hit among TFL members, and with good reason. It's a wonderful bread, and Robertson's description of how to make it is clear and detailed. He not only describes what to do but also why. He provides variations on his procedures in recognition of the realities of the home baker's scheduling issues and describes their effects on the end product.
Robertson recommended a baking procedure that replicates the result of baking in a commercial gas oven for the home baker. His procedure utilizes a cast iron covered Dutch oven. This particular equipment dictates that the loaves be shaped as boules.
I have made Robertson's Basic Country Bread once before and found it delicious. Its most amazing virtue, to me, is how long it stays moist. I made 2 boules before. However, at the bakery, Robertson shapes this bread as bâtards.
Today, I made the Basic Country Bread as bâtards. They were proofed on a linen couche. The oven was steamed using the SFBI method I've described in another entry(Oven steaming using the SFBI method.). I baked, as prescribed by Robertson, at 450ºF but switched to a dry oven at 15 minutes and baked for a total of 35 minutes.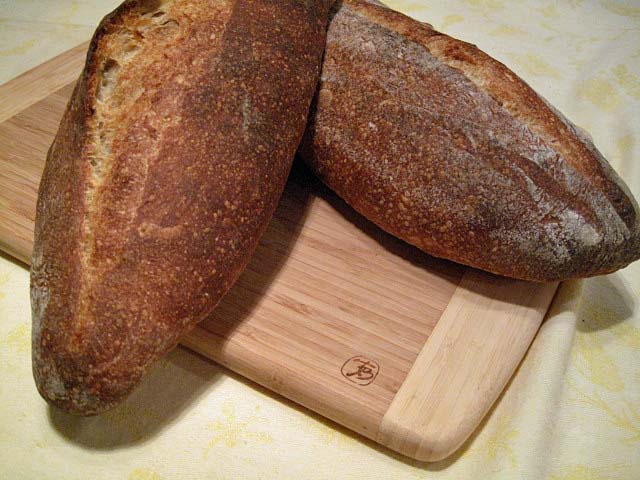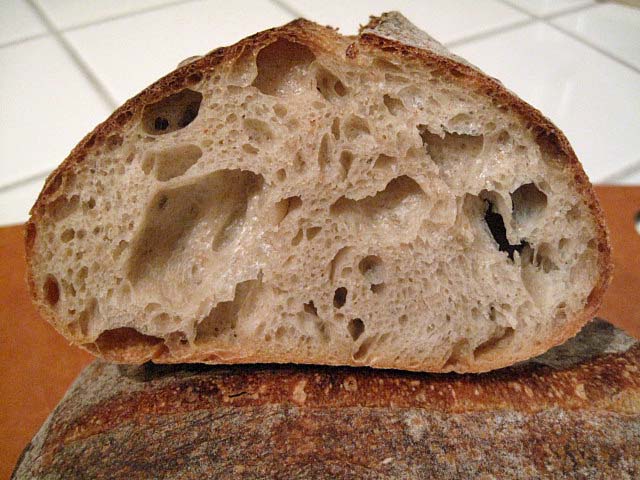 The crust was very firm initially and sang softly while cooling. It softened with cooling. The crumb was very open – as pictured in "Tartine Bread." The aroma was very wheaty, and the flavor was very nice, with mild sourdough tang.
This is a bread I'll be making again, no doubt with variations in flour mix and steaming methods. I would like to get a bread whose crust stays crisp longer.
David