August 23, 2010 - 10:14pm
Heavy baguettes are good too?
I have a question.
When I tried to make a Gosselin or Mr Nippon's looking baguette, They turned out  both of them were heavy baguettes. They are looking good indeed.  My question is that is right?  they are supposed to be heavy? I never had real one so that I can't figure it out. I hope that somebody tell me the fact.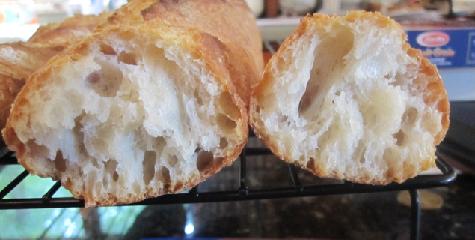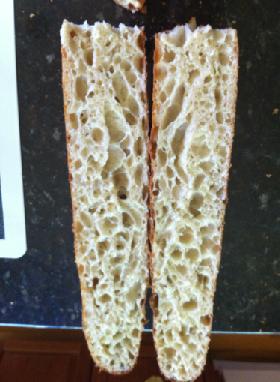 Have you ever heard that a ratio of how much water the baguette lost ?
Here is the one that I heard of in Japan.
A ( The baguette's weight  before baking ) - B( The baguette's weight after baking) ÷ A x100 =  Ratio of  how much water the baguette lost.
The baguette's ratio is supposed to be around 20%-23% by Japanese bakery books. You can judge between good one and bad one depend on this.  The pictures above are around 17%
There are two of baguettes that I made today are light. see picture below: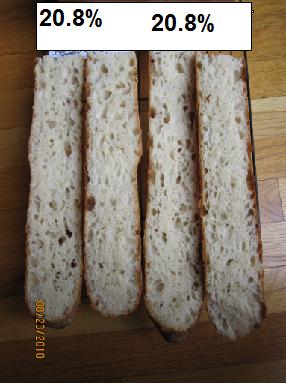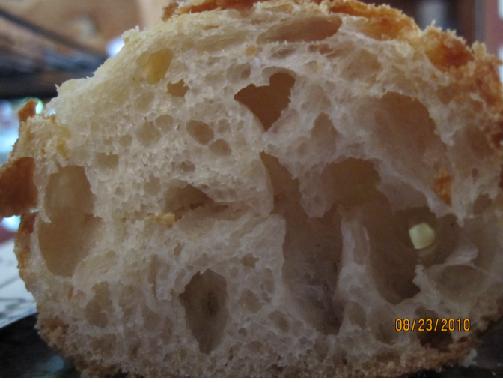 All of them are 80% hydration. I like light baguettes.   
Best wishes,
Akiko