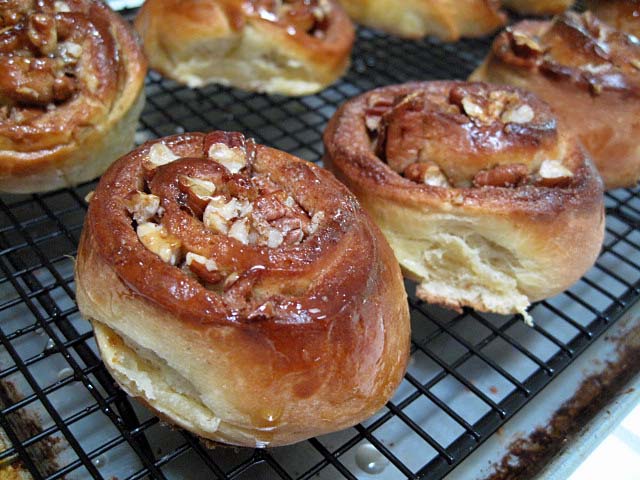 These rolls are a riff off the test recipe called "Seven Sisters" from Norm Berg and Stan Ginzburg's much-anticipated New York Jewish bakery history/cookbook. I cannot divulge the whole recipe, but I think it's okay to say those are basically cinnamon rolls made with babka dough and baked in a cluster.
After eating some (I'm not telling how many.) of the Seven Sisters, my wife made a number of suggestions: 
1. Make them again!
2. Make them less sweet.
3. I like them more nutty. (That's why she sticks with me. It's not 'cause I'm so sweet.)
4. Make the rolls separated. The browned outside is the best.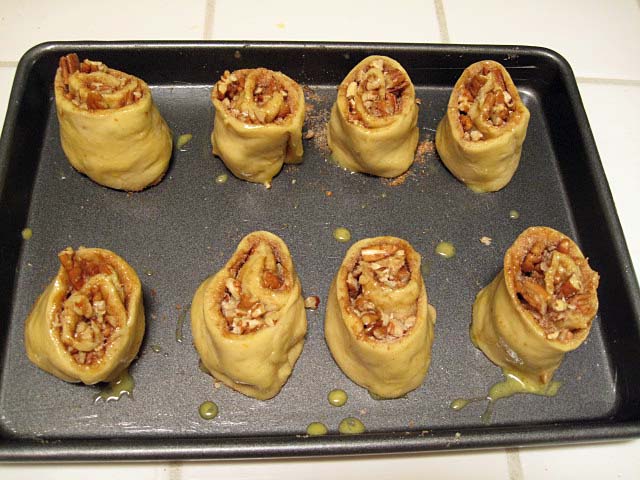 Made up, egg washed and ready for the final proof
I had found that, at least in my oven, the rolls' tops browned too quickly, while the sides were still quite pale. So, in addition to complying with request #4, I also baked them at 25ºF cooler than the Seven Sisters.
I used the same filling, except I used over twice as much pecans. I borrowed a trick from SusanFNP and left half the pecans in large pieces and finely chopped the other half.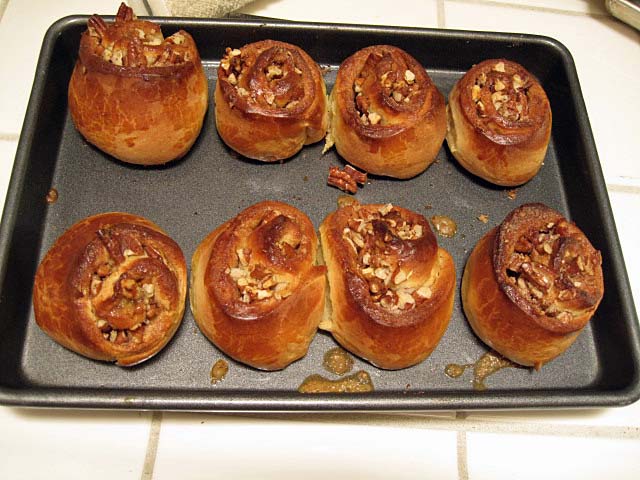 Just out of the oven. Ready to rack and glaze.
In compliance with request #2, I glazed the rolls much more sparingly after baking. In fact, I left two un-glazed, as specified by Version 1.1 of the above fix list.
I think both versions - "Seven Sisters" and "Eight Distant Cousins" - are pretty darn good. My wife loved the less sweet and more nutty version, even with the glaze.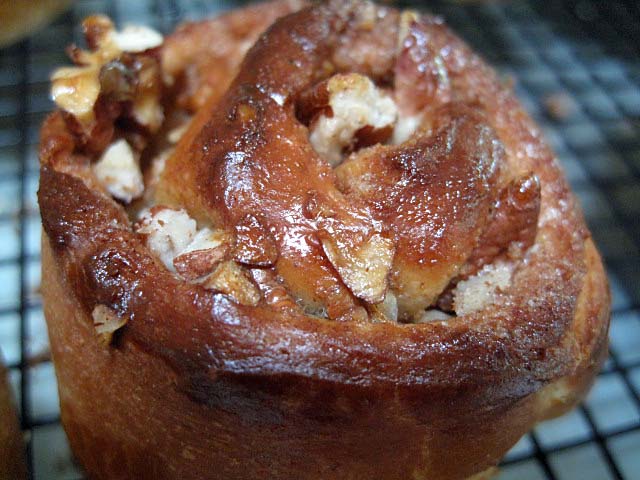 David