Well I guess you can tell by the fact that I'm posting under this topic that I'm new here. The screen name means "To be a master baker".
I recently took a trip to the Middle East (Jordan & Israel) and came back wanting to make my own fresh pita bread. Of course over there they don't call it pita bread, it's just called bread. Anyways several of the people I met told me not to by the prepackaged pita in the grocery store and to only by fresh or make it myself. So I came back and just decided to try and make it myself to see how it would come out. Well I found this site and used a recipe I found here and it came out great, somewhere in there I decided I was gonna start trying to make other breads as well. So I found the the "Basic white loaf" and made it. I don't think it turned out that bad.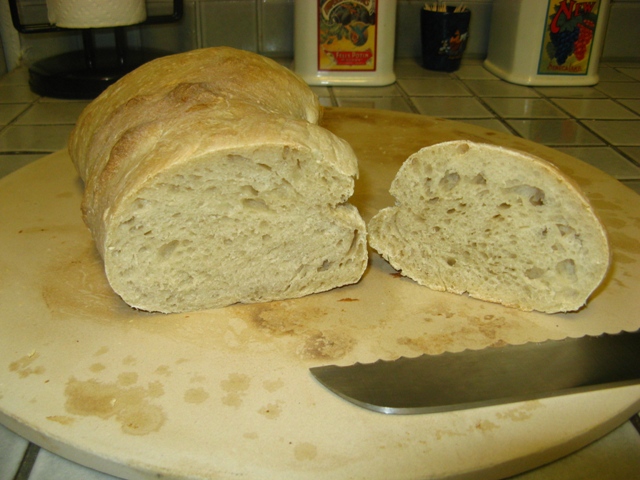 Here it is, I know you can't taste it, but trust me when I say it was pretty good.
Well again, I'm glad to be here. There seems to be a wealth of information for me to read and learn.
Thanks for reading!