Steam Generation - an Idea
Hi All.

First post here, although I've been a home baker for a while.

I've often grappled with the best way to generate steam, which we all know is needed for a yummy artisan crust. I've tried the water bottle spritzer and pouring water in a heavy pan, all with mixed results. Yesterday I came up with something good that I thought I'd share. It prolongs steam generation for approx 3 to 5 minutes, and avoids the big and sometimes dangerous "poof" that comes from dumping a large amount of water at once.

First the result, which turned out OK: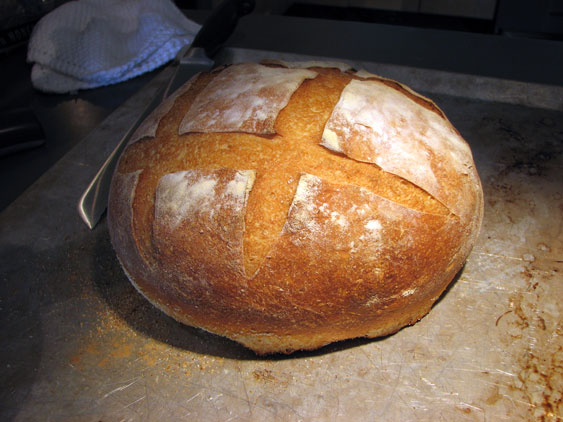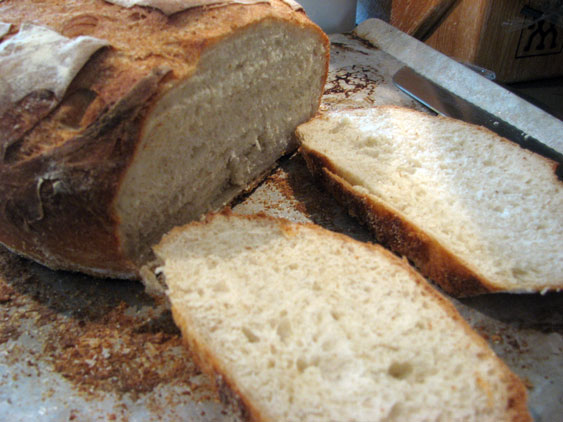 It is a typical four-ingredient French loaf, started with a poolish.

Now the method:
I drilled a small (approx 1/16") hole in the bottom of a small SS mixing bowl.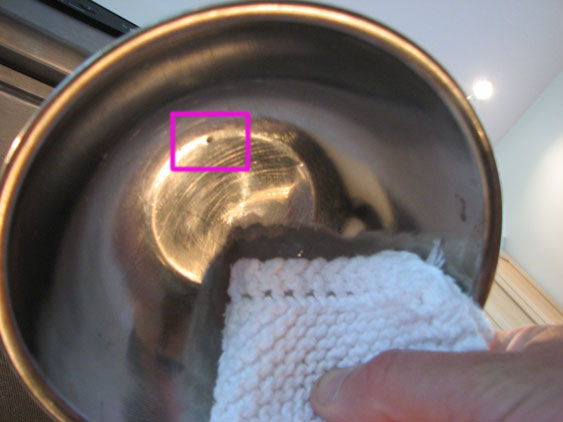 For an evaporator, I used a round pizza pan below the bottom rack.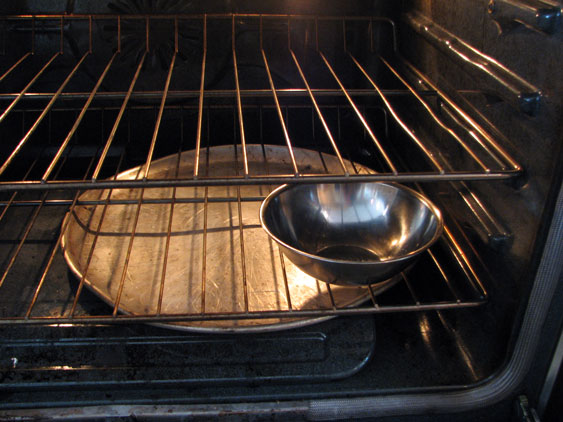 Immediately after placing the loaf, I dumped about a cup of water into the bowl, which gradually drained through the small hole during the first few minutes of baking. As the water landed on the hot pizza pan below, it provided a nice steady cloud of steam.

Happy baking,

Scott.