I usually don't get to bake during the work week, but this was a slow week so I got some afternoon time at home. Last night, I made pizza with dough I froze a couple weeks ago.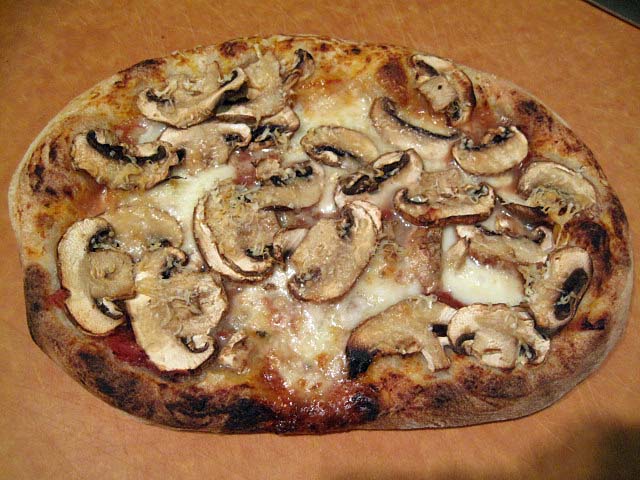 I had used Peter Reinhart's formula from BBA. I'm going to get the hang of stretching pizza dough yet. My wife generously consented to eating pizza once a week or so, providing me more opportunities to work on it. She is so supportive ... at least in agreeing to eat one of her favorite foods.
Yesterday afternoon, I also mixed the dough for San Joaquin Sourdough and baked it this afternoon.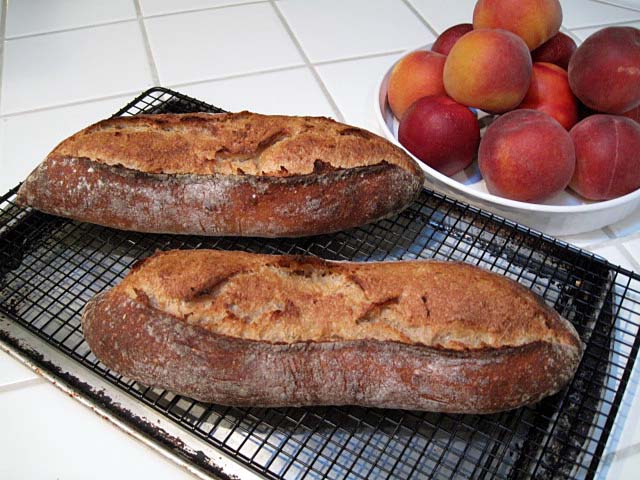 San Joaquin Sourdough with peaches and nectarines from this afternoon's farmers' market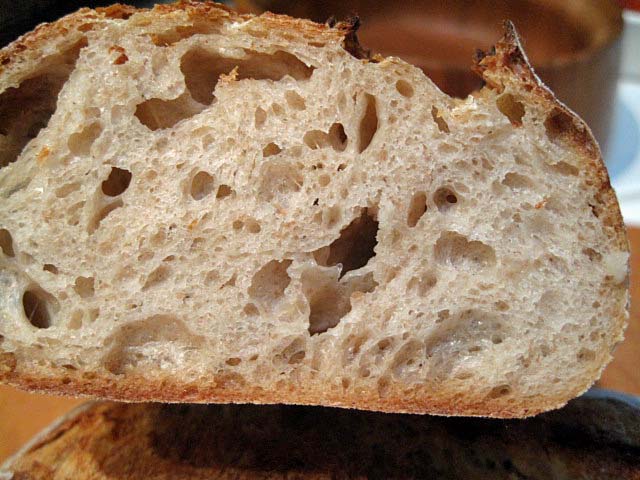 Crumb
 I made this with a firm (50% hydration) starter that had been refrigerated for 6 days. I did not refresh it before mixing the dough. It was plenty active.
Because I used a firmer starter than my usual 75% hydration, I increased the water by 10 gms to get my usual dough consistency. I kept the same ratio of starter to flour by weight, so the actual amount of pre-fermented flour was higher than usual. The flavor that resulted from these variations was slightly but noticeably more sour.
It's been fun, but I'm back to my customary work schedule for the rest of the week.
David