I changed the formula to use my 100% sourdough, the rest is as the same as the formula in the book. It's a straightforward bread, autolyse, knead a bit, add olives(I may just have used a tiny bit more than what the book suggested), gently incorporate, bulk rise for 4 hours (two folds), shape, cold retarding for 12 hours, pull out of the fridge and continue to proof for 100min, bake at 460F for 45min.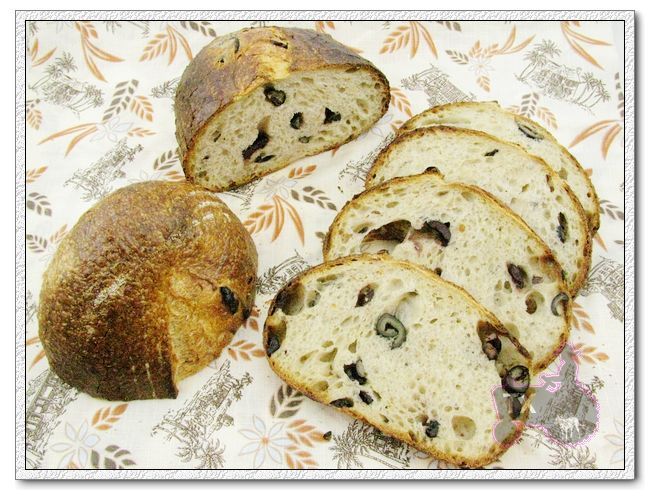 Semi happy with my scoring. The top one opened up beautifully, the bottom one was "deformed" by an olive in the way. Haha.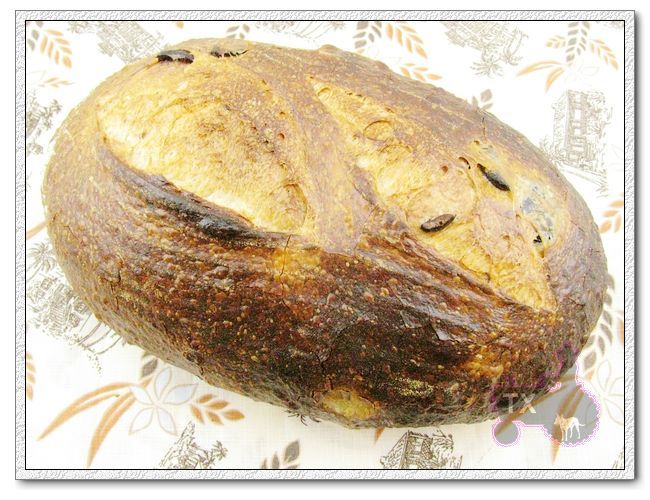 Ear!
And it sings!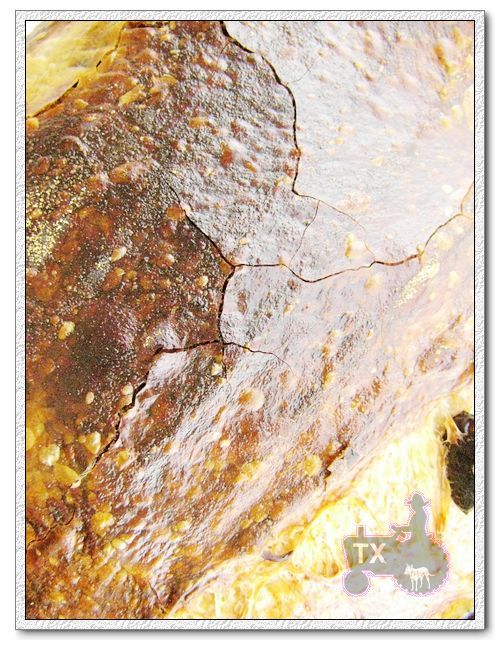 Open crumb studed by olives (I used two different kinds). In "Bread", Hamelman suggests to keep olive percentage somewhat low to keep the cost down, being a home baker, I don't have such restrictions, so I added a bit more olives than what's in the formula. How lucky. :)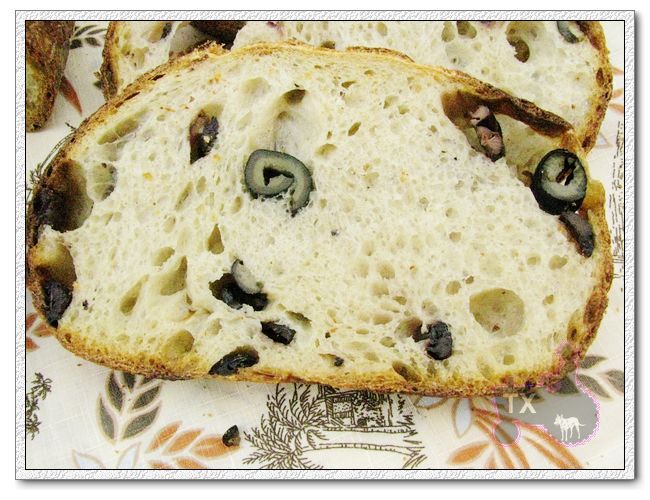 This bread may be basic and straightfoward, but it's so delicious. "Bread" is  my favorite baking book for a reason: its formulas are dependable and accurate, and of course its explanation of techniques are sound and informative.