More San Joaquin Sourdough and fermentation Questions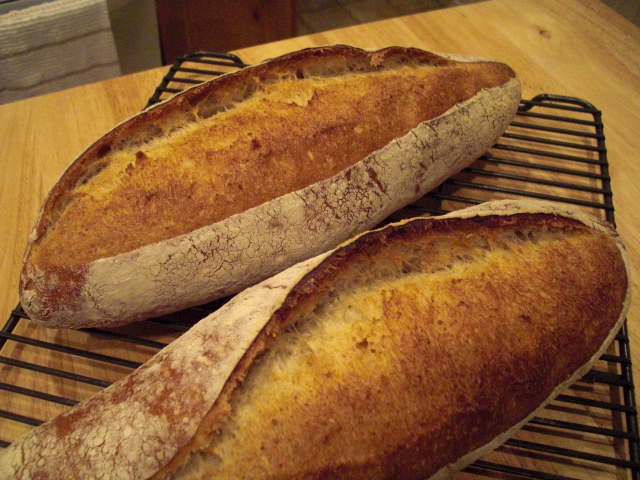 I made up another batch of dmsnyder's San Joaquin Sourdough and this is my bake. They are still singing as I type this! I got a better ear this time- I think it was a better scoring, I cut a little deeper than the last try. Also, I used the full 21 hour cold fermentation for this bake as apposed to the 14 hours on the last attempt. I don't know if this has anything to do with the better ear or not.
My question though is (I guess directed at David, but others please chime in): 
Can I apply this same method (fold in the bowl bulk ferment at room temp, overnight/ long cold retardation/ room temp 1 hr. 45 min/ bake) to other types of sourdough? 
I love the way that this formula and method fit into my schedule, and the cold dough is so easy to handle. It seems like a 'reliable' method. I would like to try this approach to other formulas using my sourdough starter, specifically Glezer's "Essential's Columbia", but don't know if this long fermentation would work with the malt syrup included in the formula? 
David- have you tried your method with any other formulas or have you modified your SJ formula ever including malt syrup? Seeded? With durum flour? Other? What were the results?
Thank you in advance for taking the time on this question. And thanks again for a fabulous formula! These batards and another batch tonight will be for company this week! :-)