A Twist on Baguettes with Poolish from Jeffrey Hamelman
They just didn't want to be baguettes!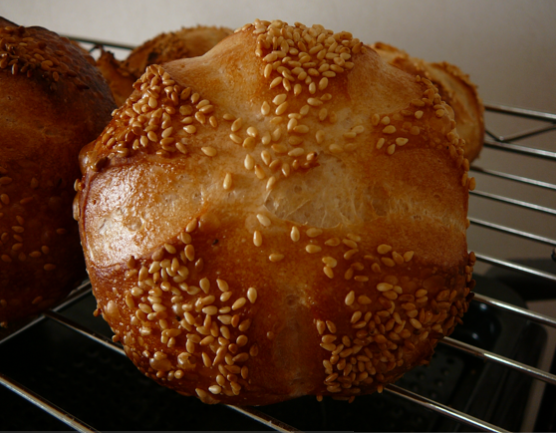 I took the recipe under Metric and divided by 20 to use 500g total flour in the recipe.  I did make some changes... I added an egg white into the water to total 165g in the final dough.  I used 1/2 tsp of yeast in the final dough.  This gave me longer fermentation.  I also hand mixed the dough.
Poolish Baguettes, page 101, Hamelman's "BREAD" with barely a pinch of yeast and using 9% protein white unbleached wheat flour to sit 12 hours at 23°C (74°F).
Mixed the dough with water (22g egg white "small egg" and 143g water) whipped with a fork  then added to the poolish along with salt 1/2 teaspoon instant yeast and 12% protein unbleached wheat bread flour.  Let stand one hour and folded the dough.  Did two more folds with 2 hours between for a 5 hour bulk rise.  Cut off 8 rolls at 100g each and one at 85g.  Let rise under cover and kept moist with water to rise about 45 min to an hour.  When somewhat risen, I sprinkled with sesame seeds and made 5 point star scissor cuts not connecting the cuts.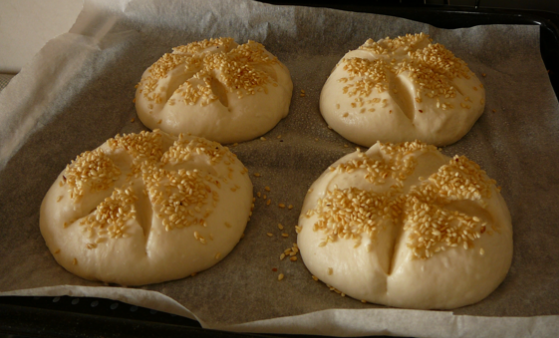 Then quickly into the hot steamy oven 240° rotated with steam release after 10 minutes.  Baked for another 10 minutes.  Then the second tray got sprinkled and scored hot on the trail of the first tray.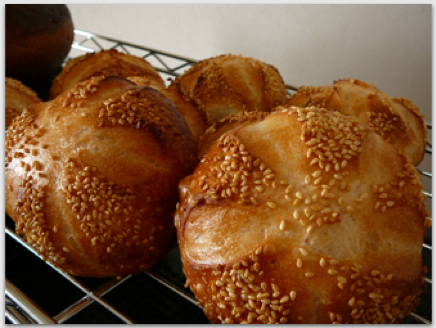 They made it to the dinner table.  Crispy crusts and tender insides, still warm.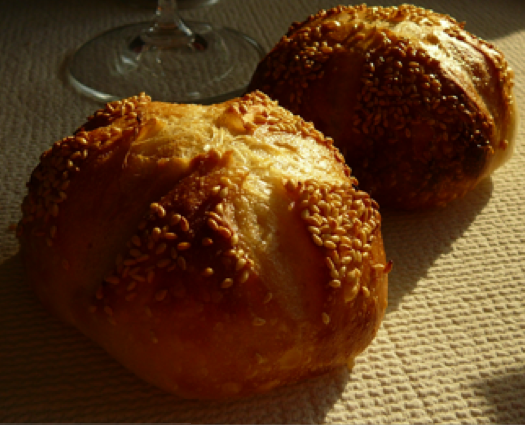 Mini Oven