What I did on my spring vacation
Last week my wife and I took a short vacation to a small farm on the outskirts of Victoria, BC.  We stayed with Diane (aka intern#2 last year) and her husband Ed - both gracious hosts, tour guides, and entertainers for our (almost) week long stay.  On one of the days I taught a couple of classes at The French Mint, a culinary school in Victoria run by chef Denise Marchessault.  In the morning I taught a class on croissants, in the evening a class about sourdoughs.  Both went great.

Other than that, I mostly sat around or marginally earned my keep by taking their Yugoslav Shepherd for a walk.  Sharon (my wife) was happily busy cleaning fresh eggs, milking the goats, feeding the newborn goats, and pulling weeds in the greenhouse.  Diane force-fed us fresh bread, brioche, eggs, and everything else under the rainbow, which of course led to more of me sitting around.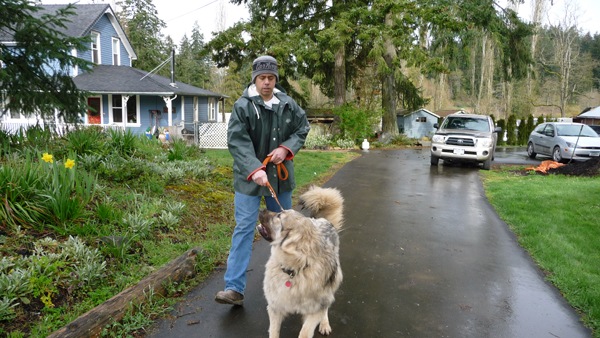 Zeva taking me for a walk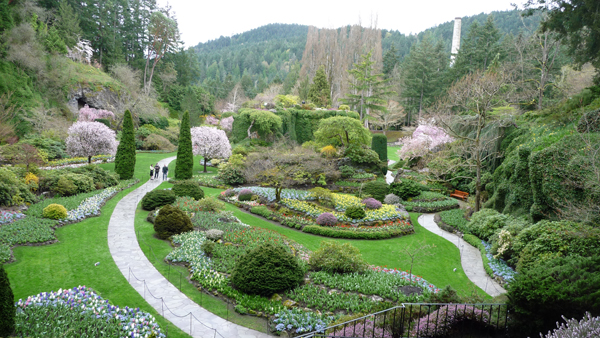 Butchart Gardens

Diane baked this much bread everyday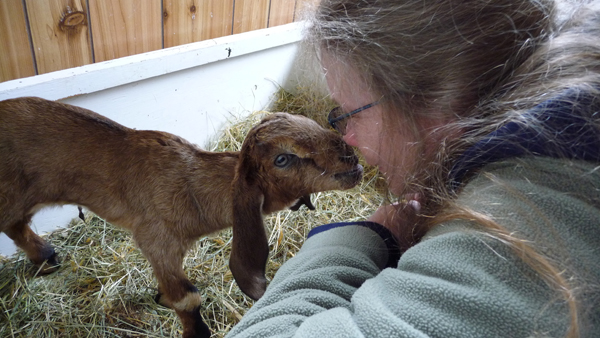 Sharon and an 8 hour old nubian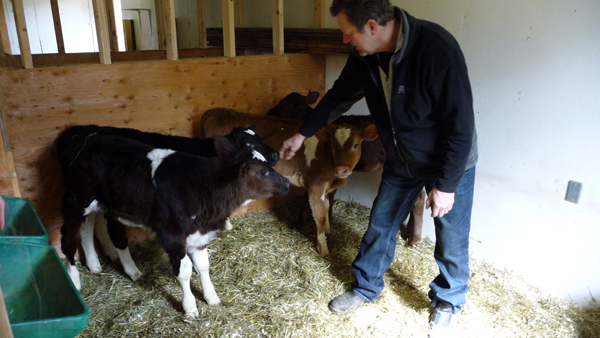 Ed and some calves
We had a great stay, and to top it off I got to try some Roger's flour (from BC) and came home with some Alberta flour also.  I used the Roger's flour for both of my cooking classes and was very pleased with their unbleached white and rye flour.  Nice texture, flavor, and color. 
Thanks a lot Diane and Ed. 
-Mark
PS If you'd like to see more pix of the trip I'll be posting them on my Facebook page