From Maggie Glezer's "Artisan Breads" again, the recipe can be found online here: http://mightymuffinblog.com/2008/04/07/polenta-bread/ , I highly recommend buying the book though.
All the sourdough breads in that book use a 60% firm starter, I recently converted a portion of my 100% starter to 60%, just to see the difference in handling and taste. The firm starter has been going for about 3 weeks now, I'd say it's definitely more sour than my liquid starter. This bread requires to mix the dough very well before adding the cooked polenta, after it's added, the dough became very wet, sticky and slack. It got some structure after 3 sets of S&F, but when I dumped the boul out of the proofing basket, it was a sad flat disk. My heart sank, I thought I'd end up with a dense pizza. Nope! It grew and grew in the oven. In fact, I definitely underproofed (the instruction specifies 2 to 2.5 hours @ 75F, I did 2 hours at 75F). From the crumb shot below, you can see the bottom is denser than the middle and top, another 30 to 60 minutes of proofing would make a more even crumb I think. The big holes were unexpected and amazing though! Must've been all that liquid in cooked polenta, the dough was slack for a good reason.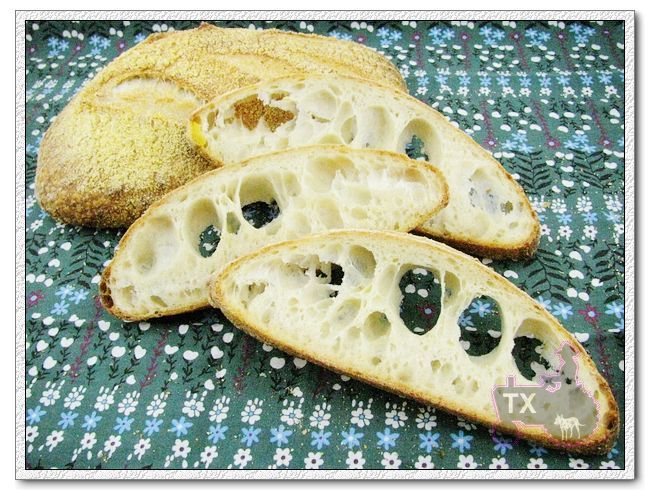 Made one boule and one batard, the spiral scoring pattern on the boule was from the book's instruction, not easy to get smooth on such a slack dough. Since I underproofed, the boule became more like a pyramid, stretched upward very tightly. To get a more rounded semi-sephere shape my scoring should've deeper, or proofing time should've been longer. Scored the batard in a "leaf" like pattern, also a bit underproofed, which explains the uneven hieght.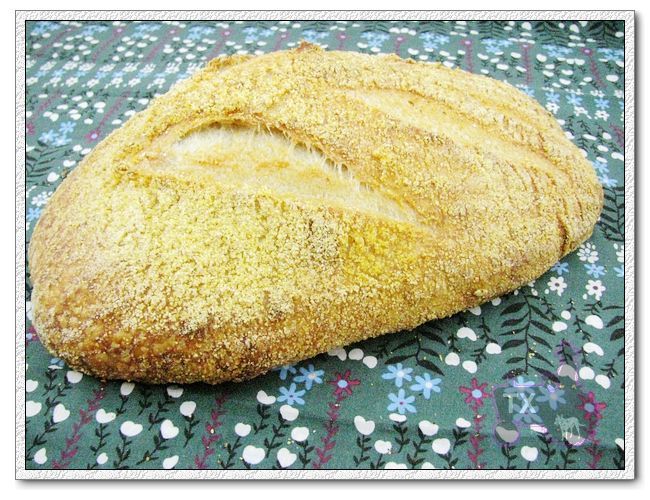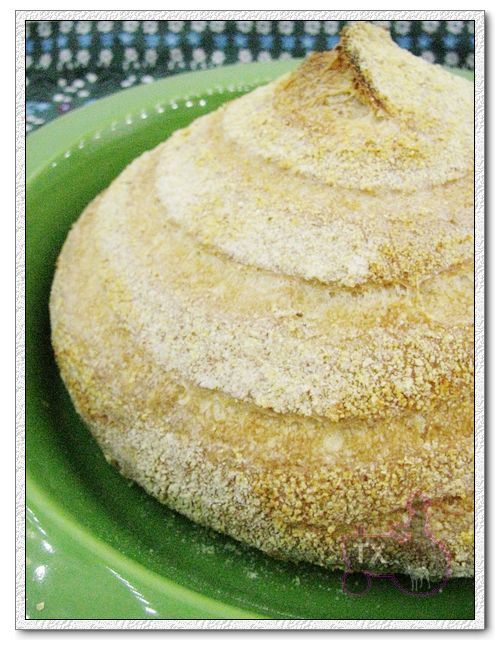 I liked how the bread tasted - chewy (there's some high gluten flour in there), earthy (the cooked polenta), mediumly sour. Even though the polenta on top adds texture and makes it more interesting to look at, I would skip it next time since it got very messing during cutting and eating. Polenta all over the counter, table, and floor. A very good bread to try!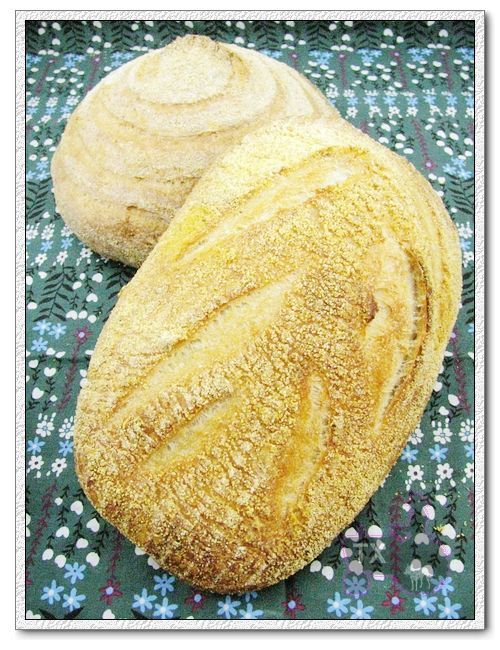 Has anyone else notice that firm starters has a lot more rising power in the oven, comparing to liquid starter doughs? I am used to using my 100% liquid starter, which is why I keep under-proofing firm starter breads.