I've been working for the last two years to get the right formation, crust, and color on my sourdough.  Pre-heated skillets, pans of lava rocks, sprayers, you name it and I've tried it.  Turns out the best solution is the simplest.  Here is a loaf I made last night by covering the bread with a disposable foil roaster pan for the first ten minutes.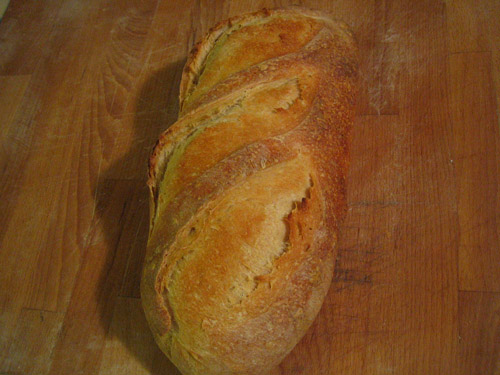 As an experiment, I left the cover on for 15 minutes on another loaf I was baking at the same time.  Here are the two together.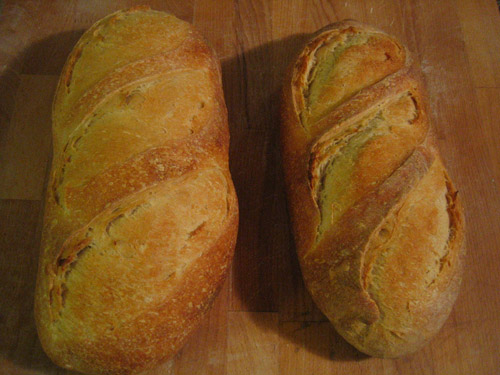 Turns out that extra five minutes makes a real difference, as it allows the dough to stay soft enough to keep ballooning out.  Also it seems to prevent full caramelization and the crust wasn't quite as crackly. 
Overall I'm amazed how easy it is.  No more dangerous steam and cumbersome steam pans.  My roaster pan covers were pretty crinkled and certainly not airtight, but did the trick.  Next time maybe I'll try 8 minutes to see what effect that has.
-Peter