Side to side comparison of loaves baked in cold start v. preheated oven - Photos
I wanted to see what difference it would make to bake loaves from the same dough, one in a preheated oven and one starting off in a cold oven. In a previous post I mentioned that I had tried the cold oven technique using a cast iron pot. The resulting bread had a very light, shattery-type crust. It was an unusual loaf for me, but then again, the circumstances were not usual. We were at our cabin and I had no scale, no mixer, no sourdough.
Back home, I took advantage of my 1960 double oven to put the hot v. cold oven to the test. Because one oven is smaller, I used an oval Le Crueset for the loaf I started in a cold oven and a round Le Crueset for the loaf I started in an hour-preheated 500 degree oven (the pot was preheated too). I baked both until 205 degrees internal.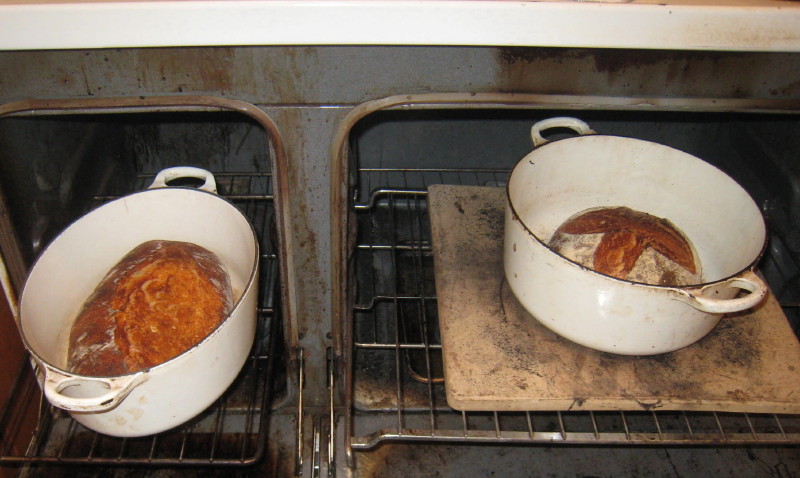 Cold/hot oven (hey it's a 50 yo stove)
A cold oven is supposed to produce a good oven spring but that didn't happen here. The cold oven loaf collapsed where scored. I've never had a loaf collapse on me before so I suspect it was the cold oven.  I don't think it was because of overproofing. After shaping, I only proofed it 35 minutes because I'd heard it was best to underproof if using a cold oven. I scored it about a 1/2 inch--same as the round loaf.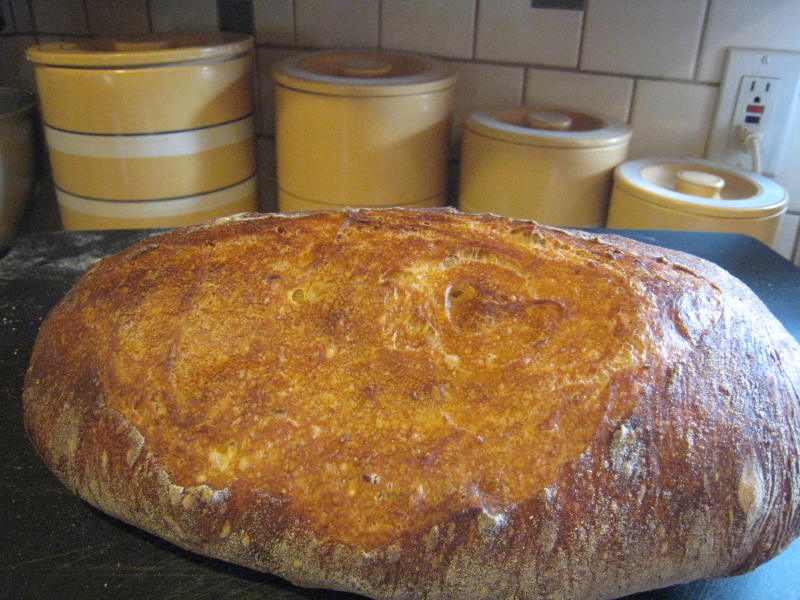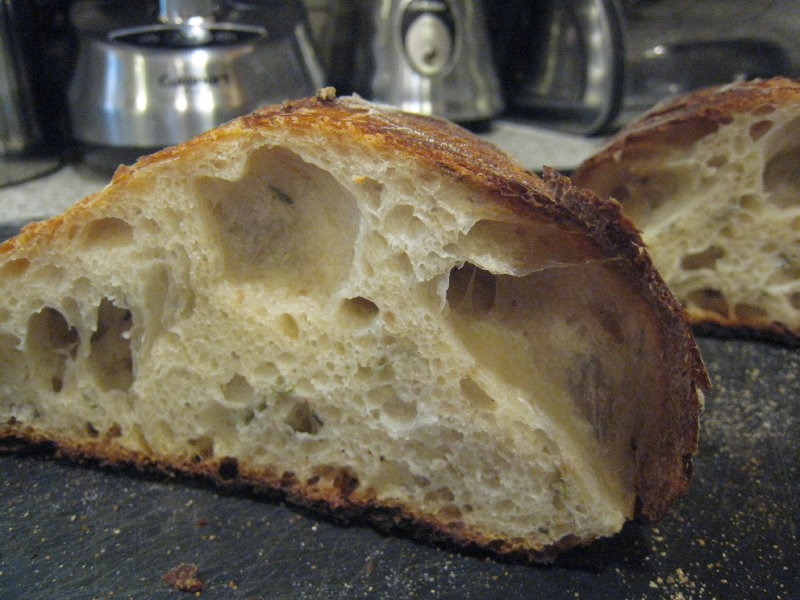 As As you can tell, the crumb is very open. The bottom crust is burnt.
The round loaf came out looking better. Decent oven spring. The crumb was more regular (not necessarily a plus) than the oval loaf--but that may be because of the shaping process.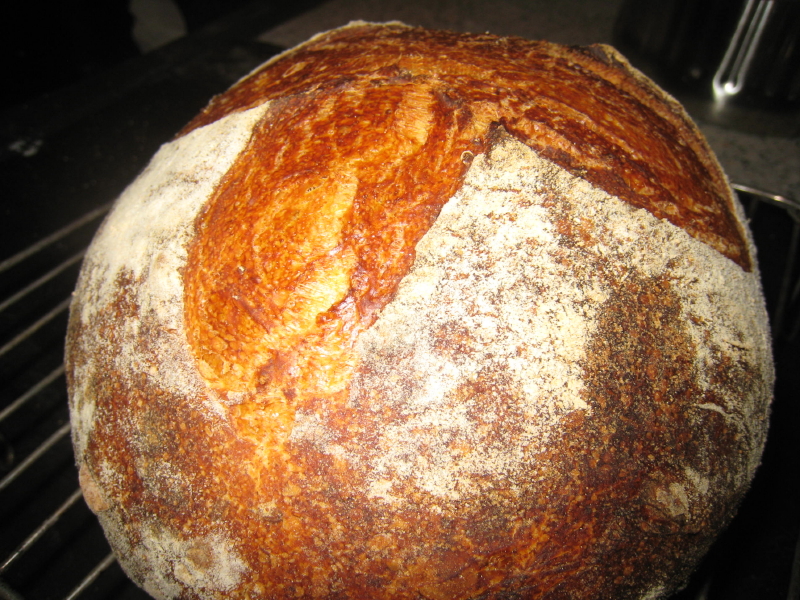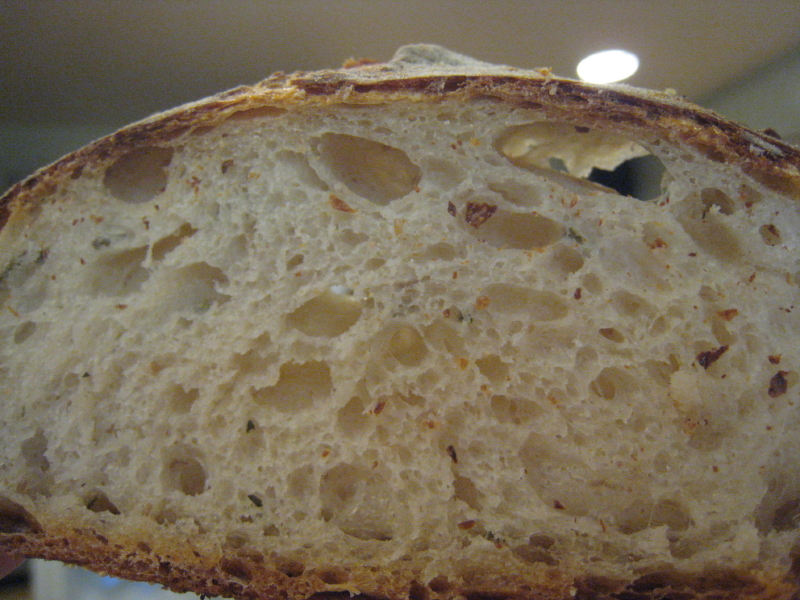 Still and all, these loaves were pretty darn similar. Taste was the same. Both had a nicely carmelized, crispy/chewey crust. I'll probably keep playing with the cold oven technique (esp this summer), but if I'm baking for company, I'll stick with the more reliable hot oven method.
The next mystery I need to resolve is how I got that shattery/light crust in the loaf I made at the cabin. Any thoughts??
And now, I better clean the oven!