February 6, 2010 - 5:37pm
My first baguettes - DL's Parisian Daily Bread
I made my first Baguettes today!!  They were SOOOO tasty!  I made the Parisian Daily Bread, used Organic APF, SAF Instant Yeast and Sea Salt.  No changes to the recipe and it turned out great.  Here are my comments:
First, it rose really fast!  Doubled during the first fermentation (when it was only supposed to rise about 25%) and then doubled again after my turn. 
Second,  I need to work on my scoring technique.  I don't know what I'm doing wrong, but I seem to be "ripping" the dough instead of making those smooth cuts.  I switched from my Lame (which is brand new, not dull) to a super sharp kitchen knife, you'll see the difference below. 
Third, baking time.  DL does not mention an internal temp to follow, so I looked up in the BBA, which says at least 205 degrees.  The first two, I think I underbaked, the last I left in and I think it tasted, sounded, and looked better than the first two.  Oh, I had to bake all three individually as my stone is tiny and can only take one at a time so I got to experiment with each one.
Here's the pics:
En Couche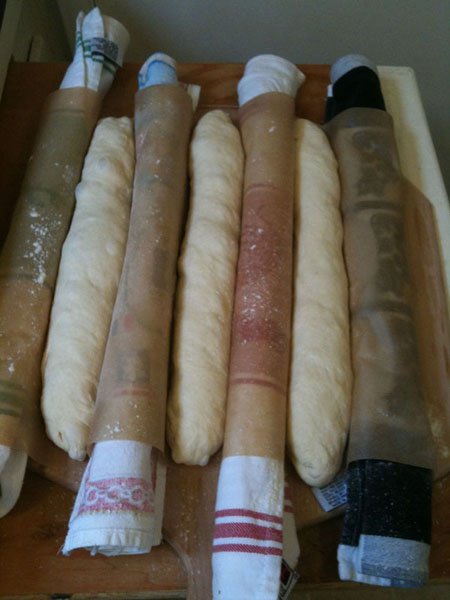 In the oven (hard to see through all the stuff on my oven door)...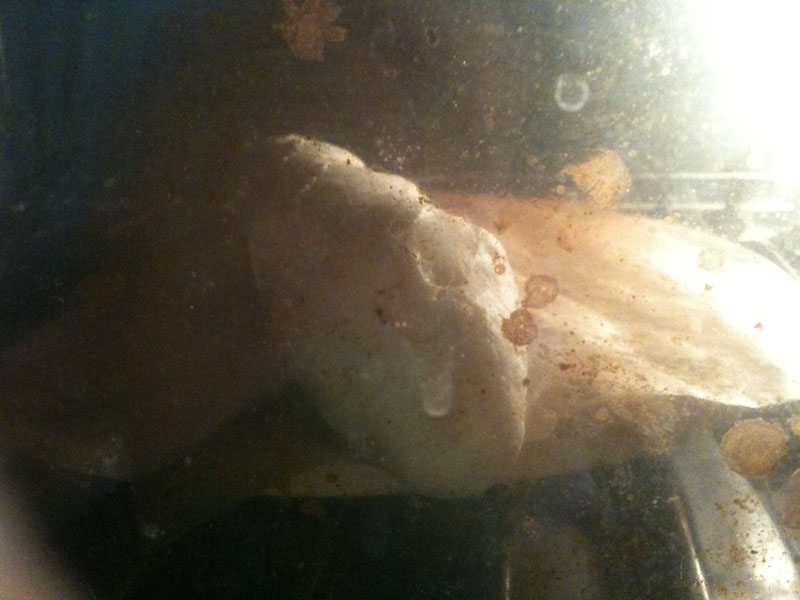 First baguette finished (this one registered 200 degrees, could have stayed in longer)...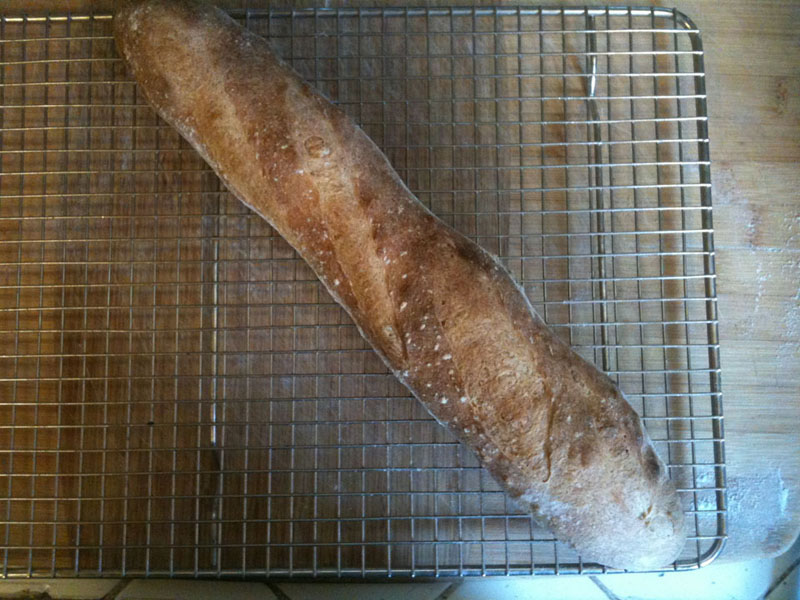 Close up...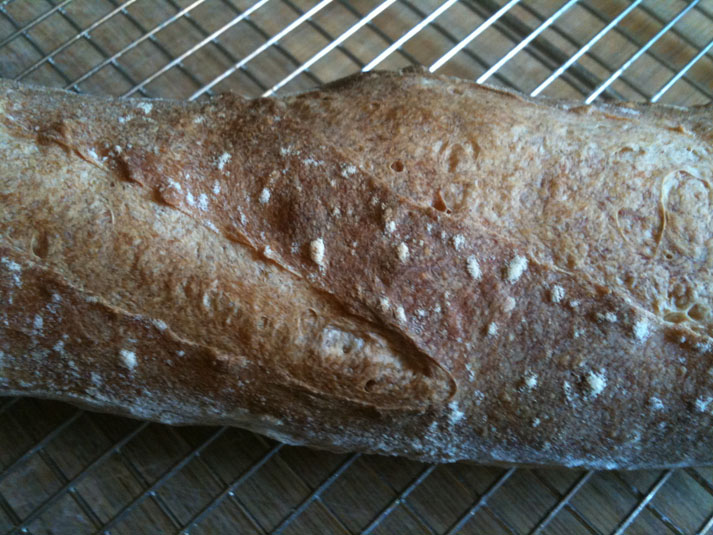 First two finished ( I left the second one in a little longer, but somehow the temp was lower at 198 degrees)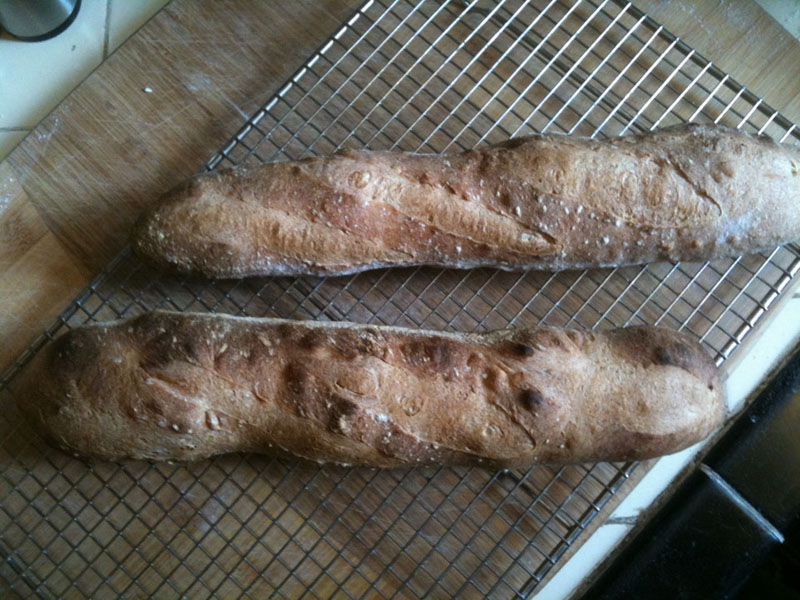 Crumb from first baguette...not bad, nice and shiny...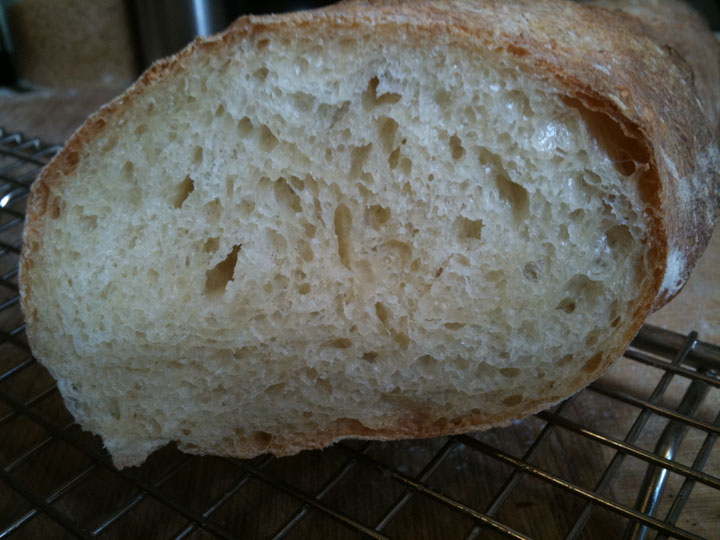 Last one...I left this one in the longest, and scored with my knife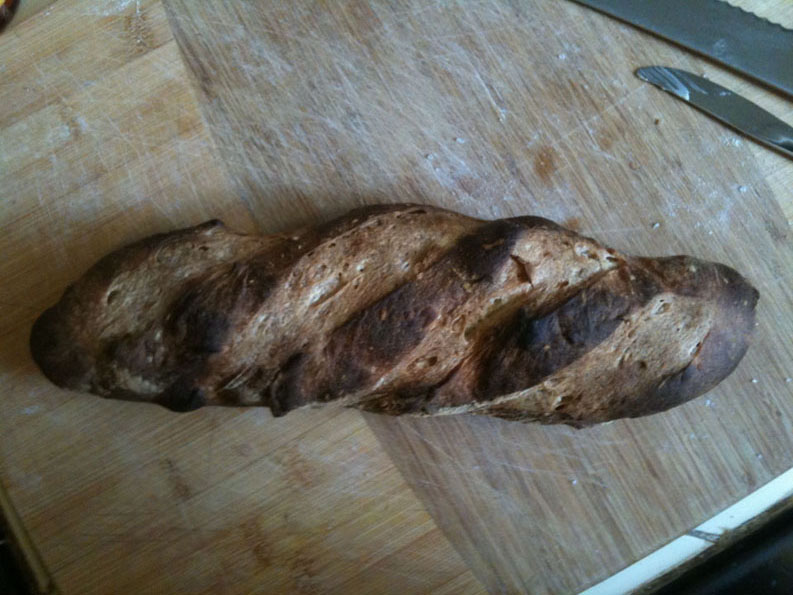 Crumb looks amazing on this one! YAY!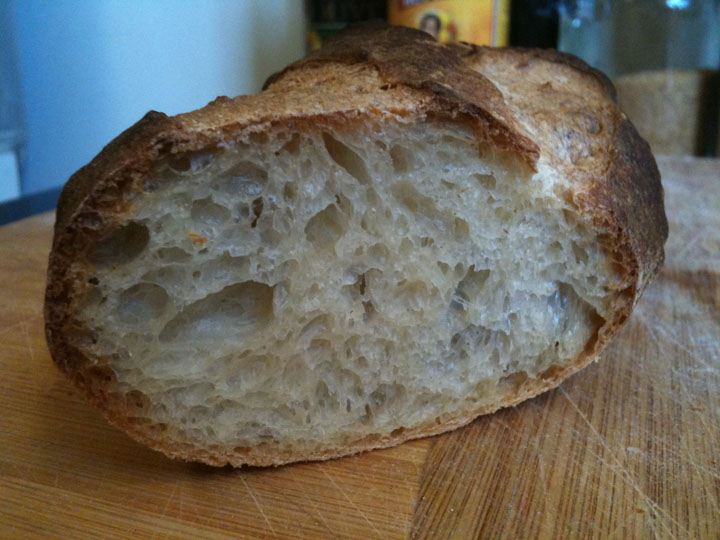 I think I need to get a couple stones to fill the rack of my oven because I think I overproofed the last loaf a bit, maybe that's why the lame isn't working as well. 
Enjoy!