November 11, 2009 - 8:34pm
In my zeal to become an accomplished baker (hopefully of good sourdough bread) I brought home half a dozen books from the library that got me started.  My first decent sourdough (utilizing some of Maggie Glezer's methods) was Susan's Simple Sourdough http://www.thefreshloaf.com/node/13771/simple-sourdough-909#comment-87254  and the last book I waded through (because it had the least to do with sourdough) was Charles Van Over's The Best Bread Ever which details his scientific method of mixing bread dough in the food processor.  Well I have to tell you I have become a convert!  I'll still keep working to master sourdough baking of various breads, but I don't have to look any further to find a baguette that's any better than the ones I made on my very first and second attempts.  The first was the best I'd made...until I baked the second baguette from the same batch of dough after retarding overnight.  The second also benefitted from the use of an oven thermometer and the knowledge that my oven temp was about 50 degrees cooler than I thought it was after steaming, and compensating by keeping it higher throughout the entire bake.  Here are a couple pictures: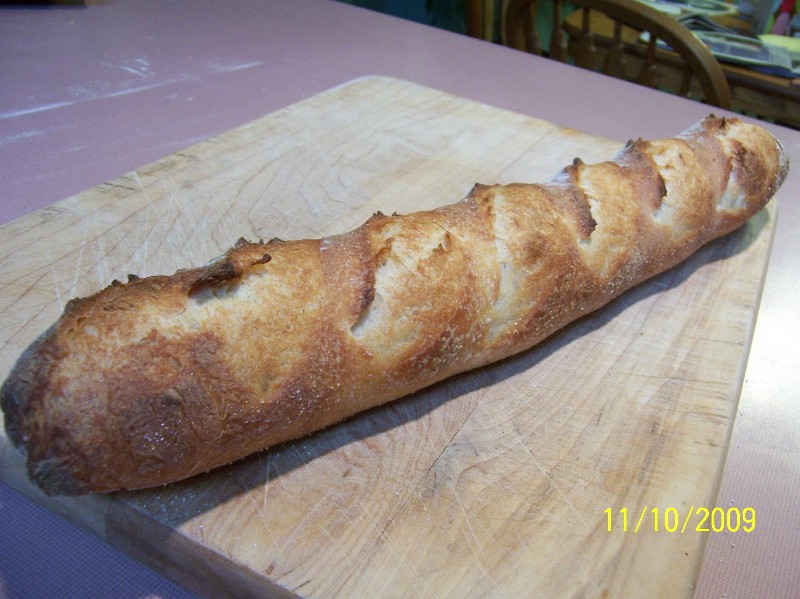 Here's a look at the crumb: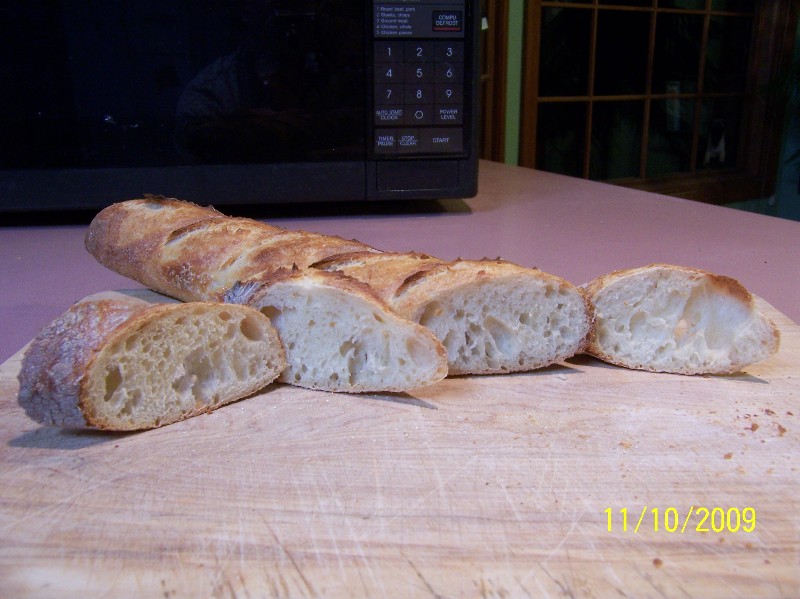 My wife and I agree this is the best bread I've ever made.  The taste and texture is wonderful.  I'm very pleased.
Chris