September 22, 2009 - 3:18pm
I've been working hard to find the ideal rustic bread.  It seems I could build the flavor profile I liked but never got the crust and crumb like I wanted.  I recently made a starter and my first sourdough loaf was a revelation:  incredible crackly crust, huge holes, chewy crumb.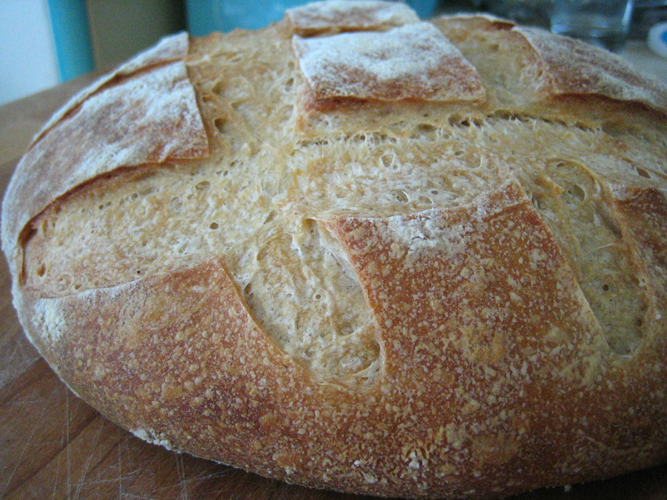 It's not as sour as I'd like but I think I found my ideal rustic bread.  The questions is, does sourdough get most of its flavor from cold ferment?  Currently this bread is a 3-day build:  starter build from mother starter on the first day, dough mix and first proof on the second, overnight in the fridge, and 2nd proof and bake on the third.  Because of the long rise times, and since I work full time, I can't mix dough and proof twice before baking or I'd be up all night.  Is there a way to cut down on the time involved, or do I accept that good bread takes time?
Okay, one more pic.  Man, I love this bread!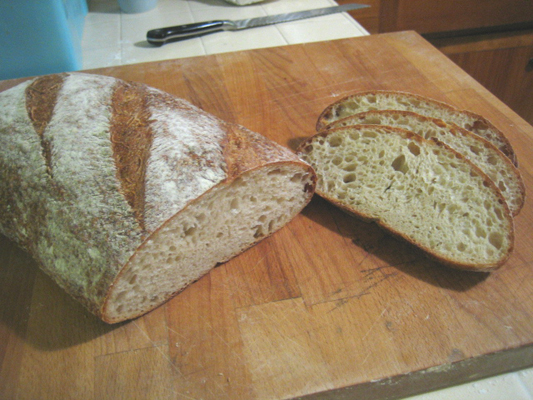 -Peter