September 16, 2009 - 7:05pm
Sour Rye from Back Home Bakery recipe
I recently made some sour rye bread using Mark's recipe from The Back Home Bakery. I posted the complete photo step-by-step on my blog here if you want all the dirty details, but here's the final product;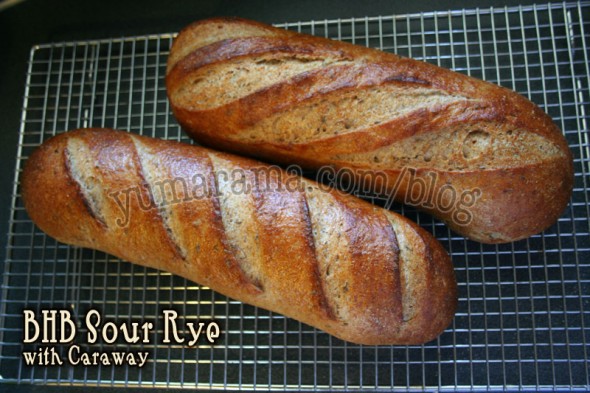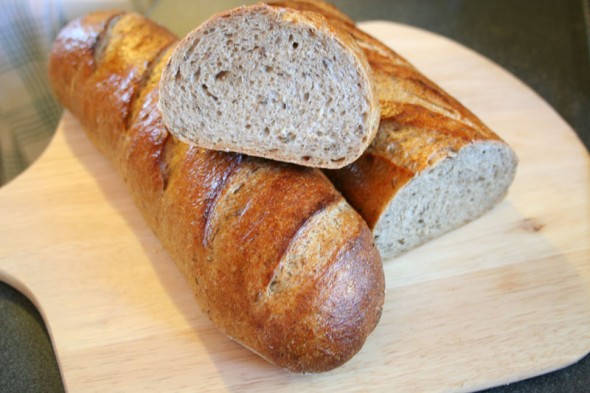 I'm not totally sure the crumb is as open as it should be, although it's about 36% rye to 64% AP and is a 63% hydration dough. It seems just a wee bit too tight, but maybe that's just me. I'm thoroughly happy with the taste (and pretty dang proud of finally getting good slashes!) so if this is indeed "pretty much spot on" then I've got no complaints.
Can anyone suggest what one might do if that isn't what the crumb texture is supposed to be? 
Hopefully even a word from Mark would be great but I assume he's got a day job that keeps him busy. And "day" is pretty subjective here, from what I've been seeing lately ;) 
Normally, I'd include the recipe but since Mark has taken them off his site after going into business full swing, I don't want to be giving away the shop secrets.
Thanks in advance for any tips.