I saw a picture in Aime Pouly's Le Pain of a twisted baguette, which reminds me of the Japanese sourdough "wave" loaf that I made. I thought James MacGuire's formula would be great for me to try Pouly's baguette fashion. I incorporated the following additions:
French starter, which I got from Teresa's Northwest Sourdough website.
Chinese (to be exact, Cantonese) style of sausage for one of the three baguettes (below). Canton is the south-eastern province of China where Hong Kong used to be a part of until the latter's cession to Britain for 99 years to 1997. The dialect spoken in Canton Province is Cantonese, which is also the dialect in Hong Kong, naturally, as well as many overseas Chinese whose ancestors were from Canton.
I reduced the instant dry yeast by half to 1/3 teaspoon (ie, 1 gram).
Here are the pictures of my three baguettes.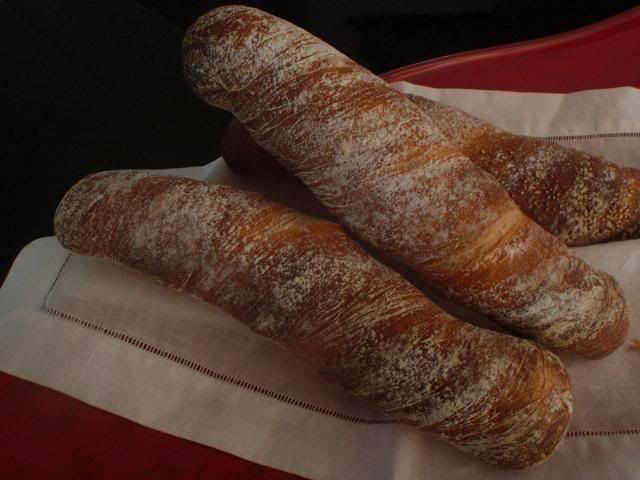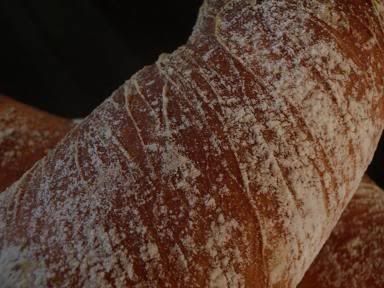 I have never gotten such a creamy crumb before. The flour I used is Laucke's Wallaby Unbleached Bakers Flour (protein 11.9%). They are a South Australia based company. During our kids' school holiday last year, we went very close to the heart of the base of German and Italian immigrants in Australia where Laucke is located. We ate at the famous Stefano de Pieri's restaurant in South Australia.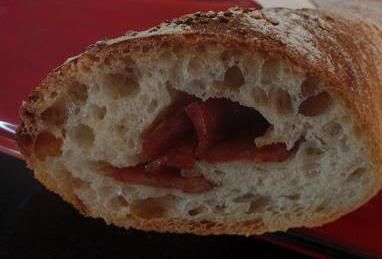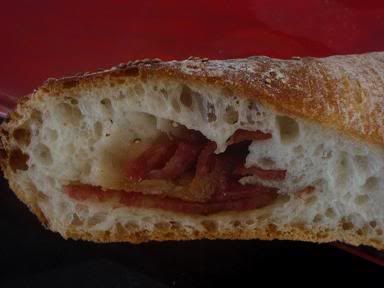 By now you probably know that I mostly eat my baguette with my eyes.  This is my supper.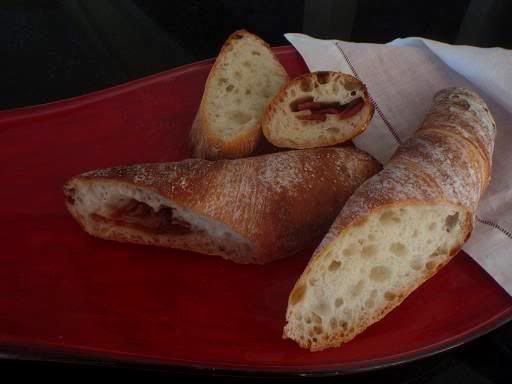 Shiao-Ping