SusanFNP's "Norwich Sourdough" is her adaptation of Hamelman's Vermont Sourdough from his book, "Bread." The recipe can be found on Wildyeastblog.com, Susan's wonderful baking blog, under "My New Favorite Sourdough.". 
I followed Susan's recipe with the following differences: 1) I used Guisto's Baker's Choice and Guisto's whole rye flours, 2) I baked three 500 gms loaves and froze the remaining dough in two pieces for future pizzas, 3) I cold retarded the loaves overnight, and 4) I baked the boule at 440F, 20 degrees cooler than the bâtards, to see how I liked this bread with a lighter-colored crust.
We had a few slices of the just-cooled bread with a salad for lunch. It was delicious - moderately sour with a crunchy crust and chewy crumb.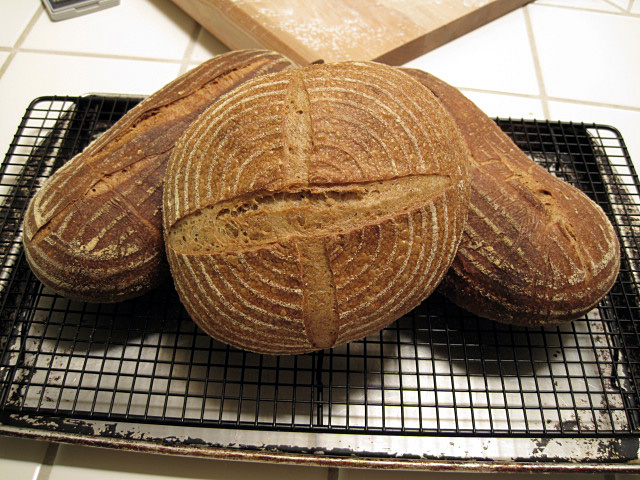 Something for blister lovers: The crust of the boule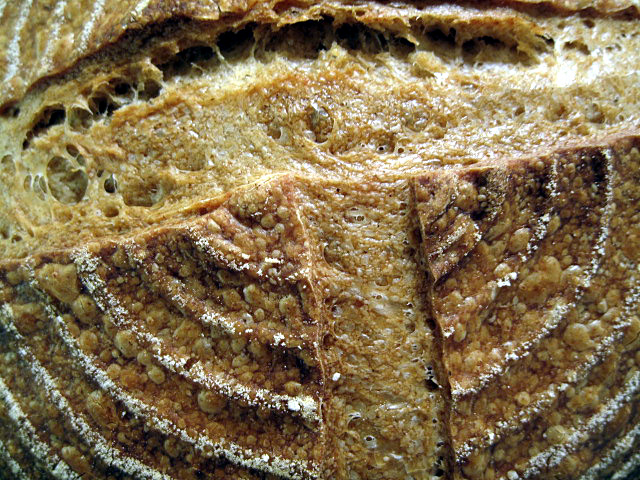 And for the crumb-obsessed: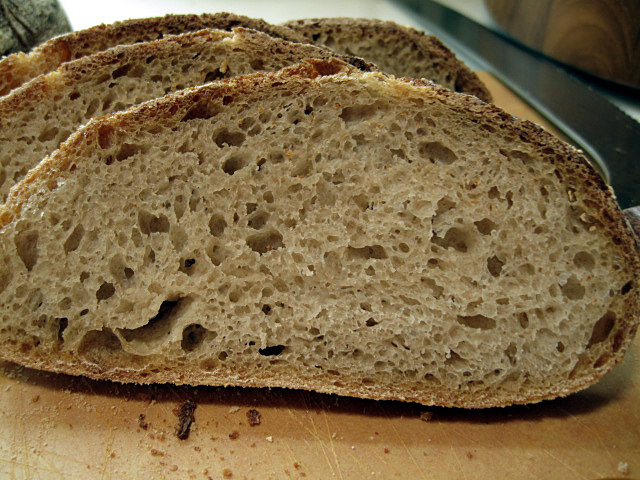 David