Pizza made with Pat's baguette dough
Last night, I refreshed a liquid levain with the intension of baking a batch of Pat's (proth5) baguettes today. I made a slightly higher hydration dough with Giusto's Baker's Choice flour and 10% KAF White Whole Wheat.
This morning, I mixed the dough, did the autolyse, stretched and folded, and put the dough in a bowl to bulk ferment. After the first folding, my wife and I dashed out to run a couple errands. As we drove, we discussed dinner and decided we felt like pizza.
Sooo ... Pat's baguettes turned into the best pizza crust I've yet made. It was so good! It stretched beautifully thin without tearing and baked up crisp with a chewy crumb. The bottom was cracker-thin and crisp. The slight sourdough tang in the very flavorful crust was lovely.
I finally mastered "more is not better" with the toppings: a very thin film of the sauce in Floyd's "Pizza Primer" with a little fresh mozzarella and quite a lot of mushrooms. A sprinkling of freshly grated parmesan. The photos were taken before I added some leaves from our basel plant.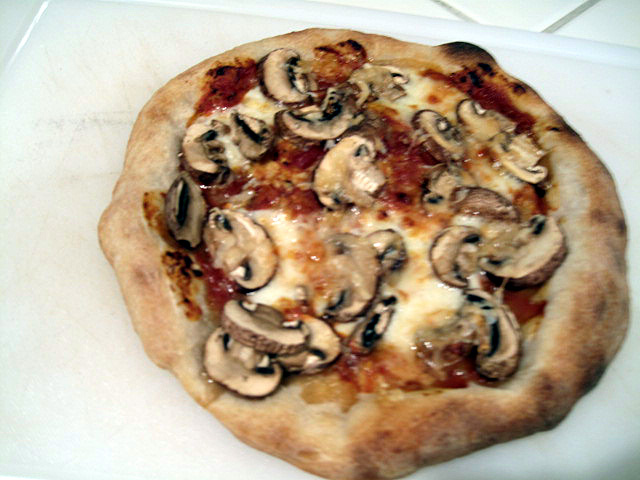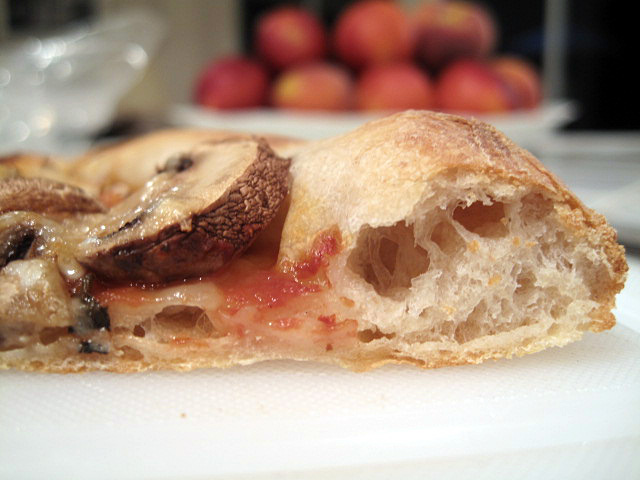 I also made one pie without mushrooms. It was also yummy.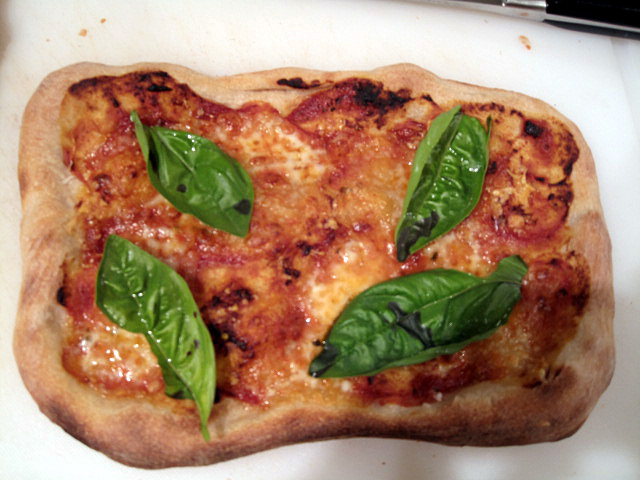 Pat's formula can be found here:
http://tfl.thefreshloaf.com/node/10852/baguette-crumb-65-hydration-dough
David