Pizza, miche and cabernet grape dinner rolls
I thought I'd post a few picks of the last couple of weeks baked goods.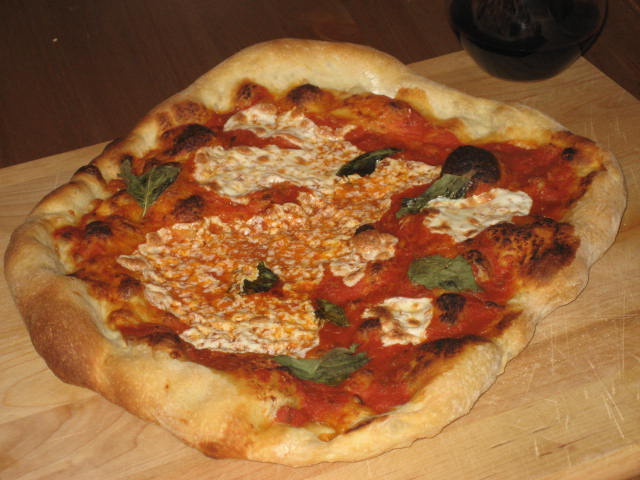 This was delicious... I really wish I had a wood fire oven to cook these in, but I really dont think I'll get planning permission to build one in center city Philadelphia.
I also made some Cabernet grape flour dinner roles for easter dinner at my girlfriends parents house. They seemed to go down pretty well. My girlfriend actually gave me the Cabernet grape flour as a birthday gift, it made such a beautiful purple dough.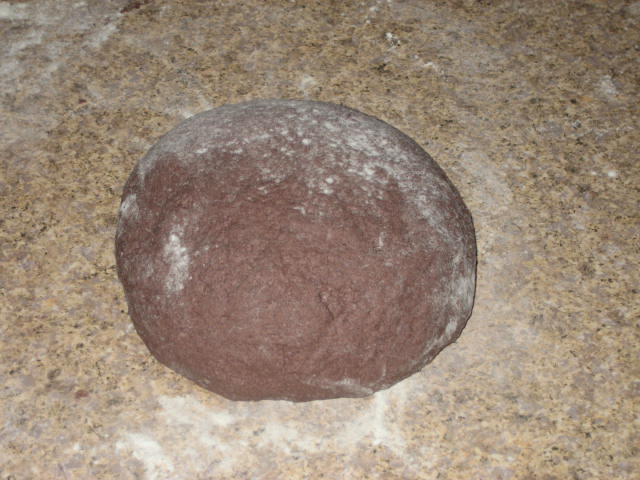 The recipe I used also included a little rye flour and sourdough starter. The tanins of the wine really came through in the bread, it was a really interesting flavor. They were particularly good paired with brie and salami (though I don't know what wouldn't taste good with brie and salami).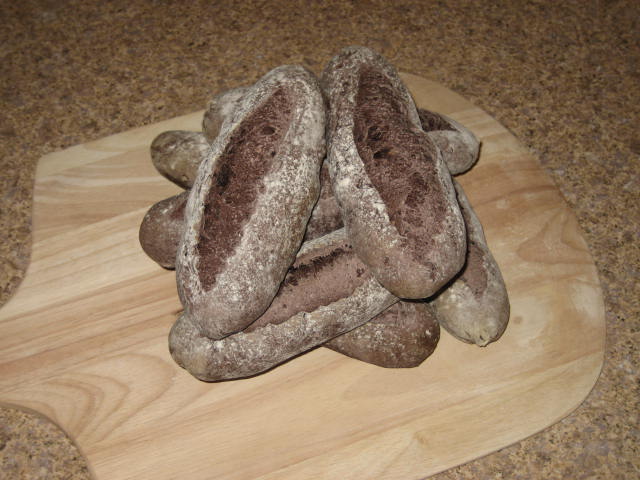 Finally, I made the pain poilane from BBA. Its a little big, but the flavor is amazing and I love the fact that its whole wheat... it makes me feel better about eating vast quantities of it!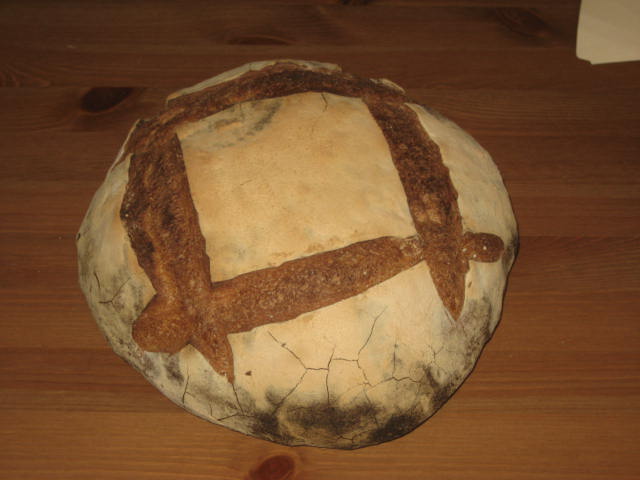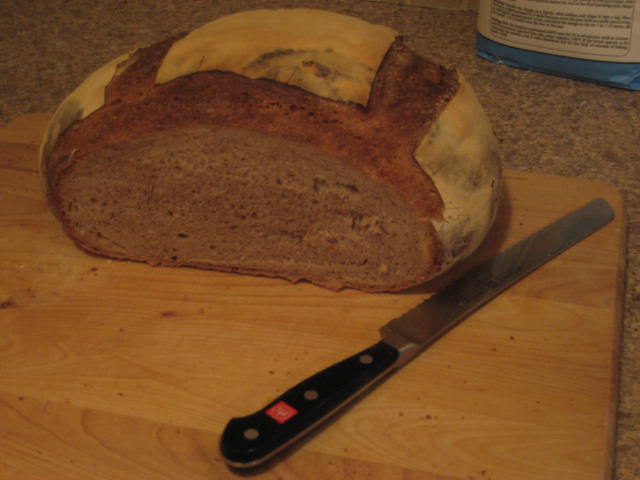 happy baking
ben