Just wanted to say THANKS!
I found this site a couple of months ago and have learned so much!  I finally signed up today to answer a question about Swedish limpa.  I also signed up so I could say thank you to all those who've shared their expertise.  With the help of tons of advice from posters here, I have achieved new heights with my bread baking!
I've made bread for many years, but mostly made a simple French bread from The 60 Minute Gourmet that was made in a food processor.  It was better than ordinary store bread but not close to good bakery quality.  About a year ago I got more serious about figuring out how to make really good bread at home.  I bought and studied BBA and Bread by Hammelman. 
But it was here that I learned to appreciate and *understand* the techniques in those books:  poolish, autolyse, frisage, hand mixing, french fold, a cooler more patient rise, and gentle handling.  Yesterday for a party and today so we'd have bread too I made Hammelman's Pain Rustique (made with King Arthur Special Patent Flour plus 6 Tblsps of toasted wheat germ).
I couldn't be happier with the results.  Take a look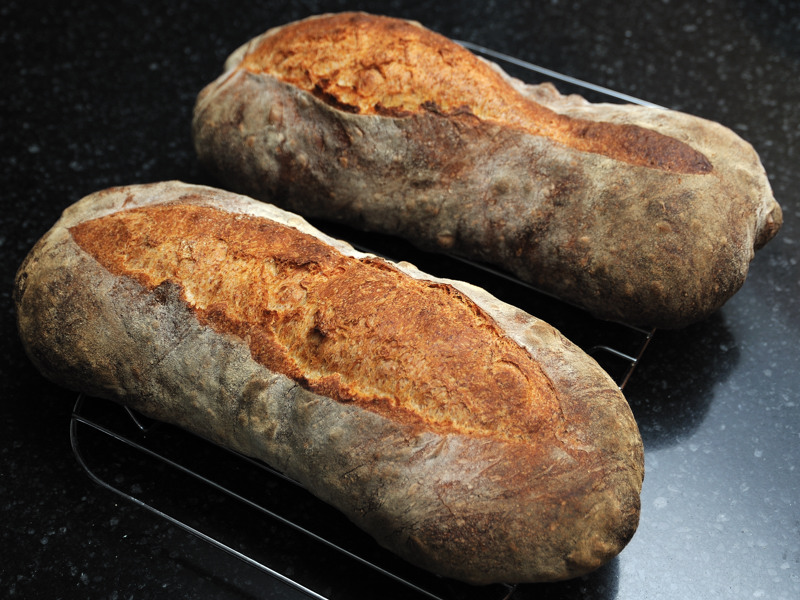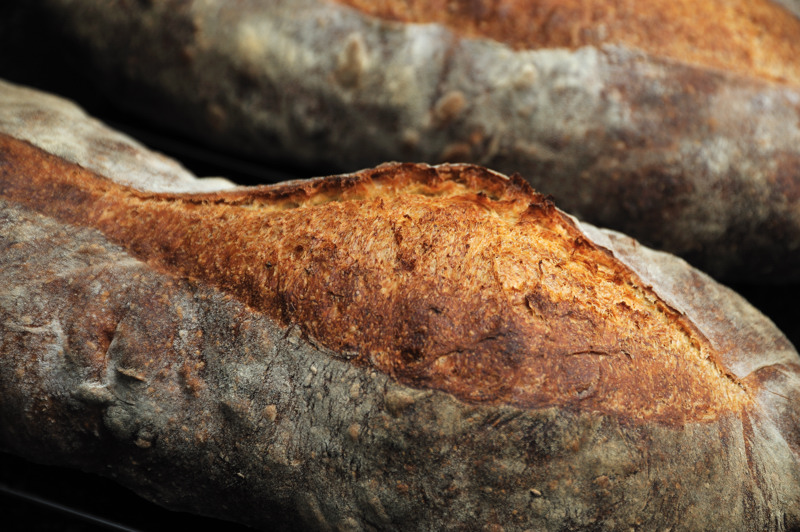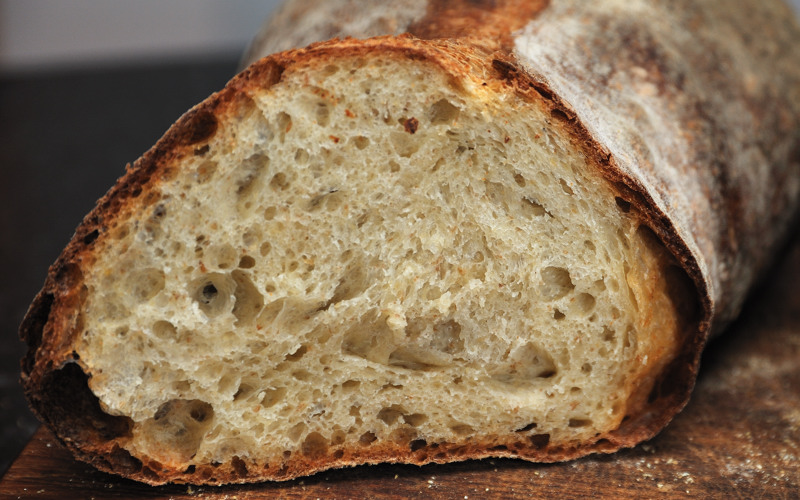 I couldn't be more thrilled and just want to say thanks to so many here!
Now, we're going to make some shrimp in garlic sauce to enjoy this bread!