February 15, 2009 - 10:50am
This has become a regular around here.  Pesto Pizza: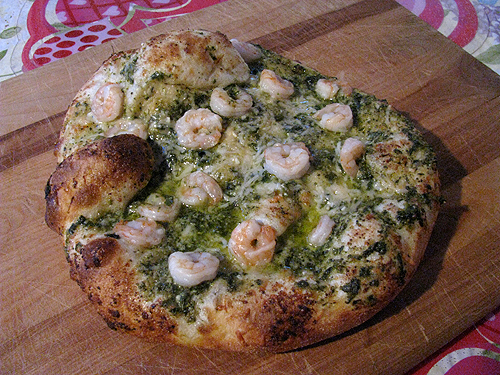 I use Peter Reinhart's pizza crust, Costco's pesto (which is actually quite good), frozen shrimp or chicken, and parmesan cheese.  The kids love it, we love it, and it is quick and easy, easy enough to do on a work night (or Valentine's, which is when this was from).