Round Braided Crown Challah, for Rosh Hashanah festival (Sept. 4-6):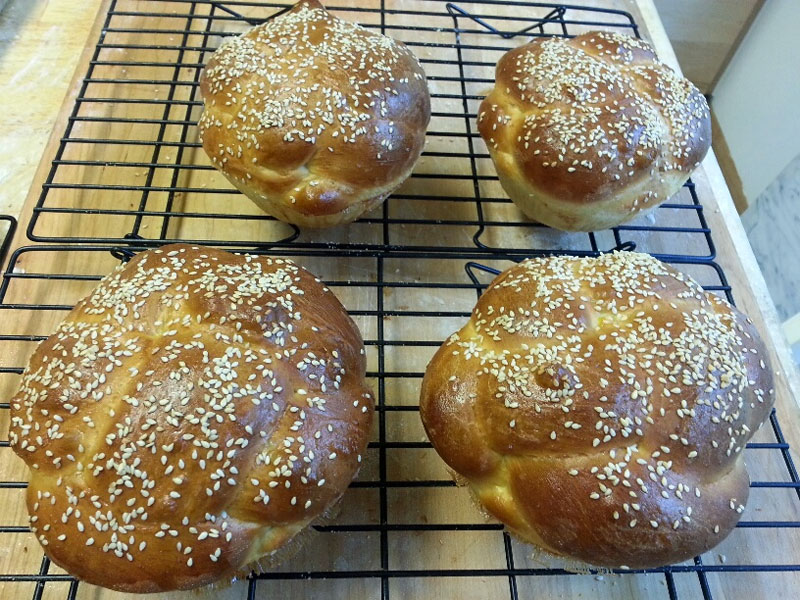 Round Challah Rolls: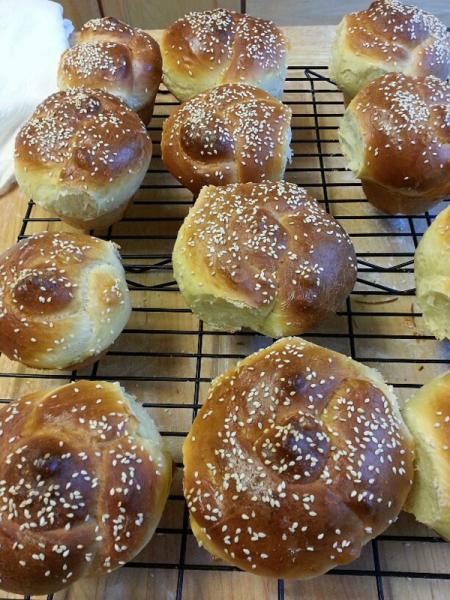 Braided Challahs (using 4-braid):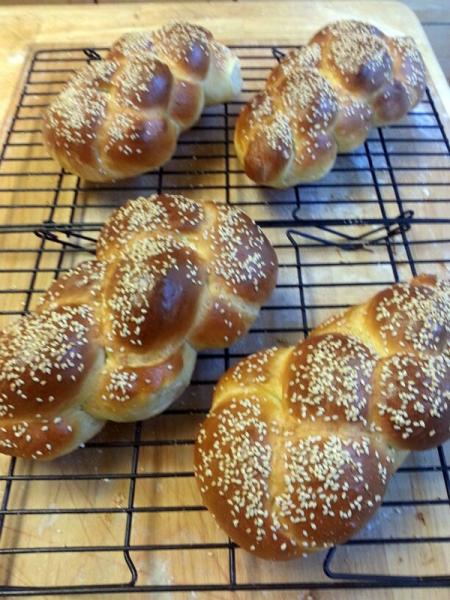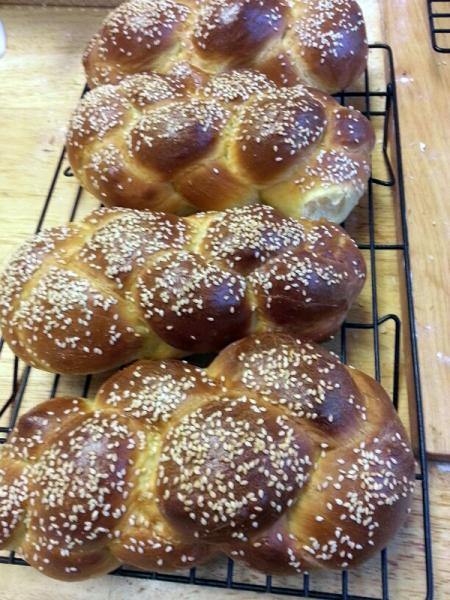 These challahs were made using the recipe "Four Hundred Year Old Challah" from Joan Nathan's "Jewish Holiday Cookbook." I was really surprised to see Joan Nathan give credit for this recipe to my Great-Aunt, so this has been in my family for at least Four Hundred Years! :)
5 lbs. of flour was used, a dozen eggs, 4 c. warm water, 1 oz. dry yeast (4 pkgs), 1/2 c. oil, 1/2 c. honey 1/2 c. sugar and 2 Tbsp. salt. I would have added some crushed saffron in the water to make a beautiful golden color, but didn't have any on hand and the closest supermarket didn't have.
The round challahs are braided using a 4-strand round braid, demonstrated here: http://www.youtube.com/watch?v=11B8leqk0RY