November 20, 2023 - 4:54am
Sourdough Split After Cold Proof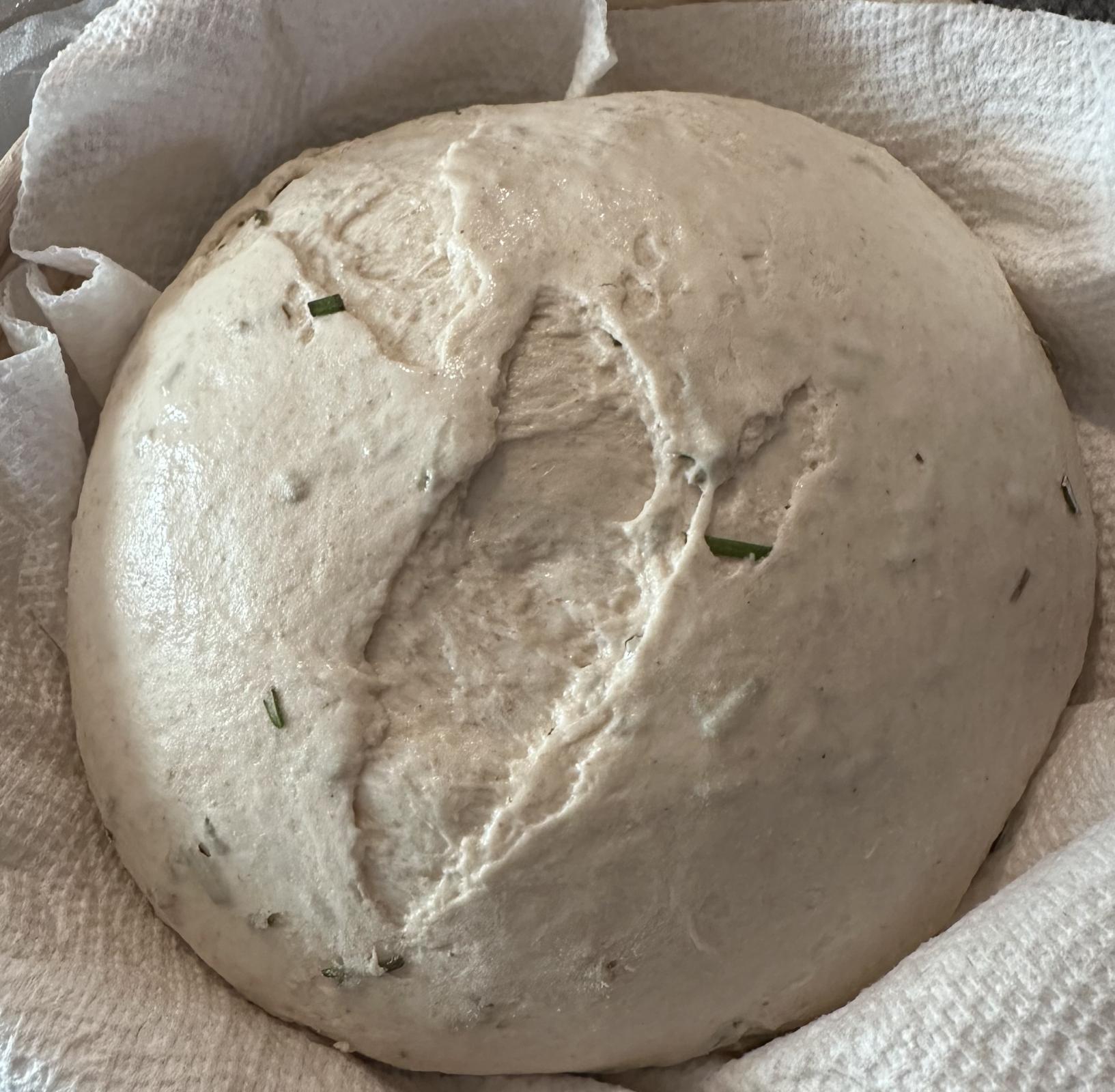 Hi all, I could use your feedback on why the surface of my sourdough boule split after overnight cold proof. This is never happened to me before, but I did do a few things differently:
1) Increased hydration from 550 g to 600 g. I live in Florida, so due to humidity I keep the hydration lower, but, decided to increase at this time to see what happened (the ratio is 740 g of flour, 60 g of whole wheat flour, 600 g of hydration, 360 g of levain). 
2) Used different AP flour
3) Added rosemary 
4) Shaped two boules rather than three 
Fermentation was approximately 5 1/2 hours, which is typical. Although I did find the dough expanded more than what I typically experience after five hours. The image was taken after 10 hour cold proof, still have another three hours or so to go in 40° refrigerator. Thank you for any feedback you can provide!