September 29, 2023 - 1:11am
Eric's fav Rye wth clas and zoji
I was quite excited reading about the beautiful loaves posted using Eric's Fav Rye.
Here is mine right out of the Zoji Bread M Oven!!!  The fragrance is something to inhale and inhale. It will be hard to wait before I can get a slice off the end.
The recipe is here on foodgeek (I use Safari if Chrome doesn't bring it up.)
In place of the rye starter in the original recipe (at 80% hydr.), I used the same weight in clas  (actually my discards from Day 3 of Sergey's 4-Day clas, 150%). I adjusted the water and total rye at the Sponge stage to match the original recipe.
I also mixed in the  black caraway in the sponge step  (instead of mixing it into the final dough). It went for 7 hrs. I believe this contributes a lot to the amazing fragrance.
Owing to a generous gift from a tfl-er, I had the clear flour too! The dough had such a great bouncy resilience and I could tell this loaf would be special. On 1/2 tsp diy for about 500g total flour, the rise was terrific too.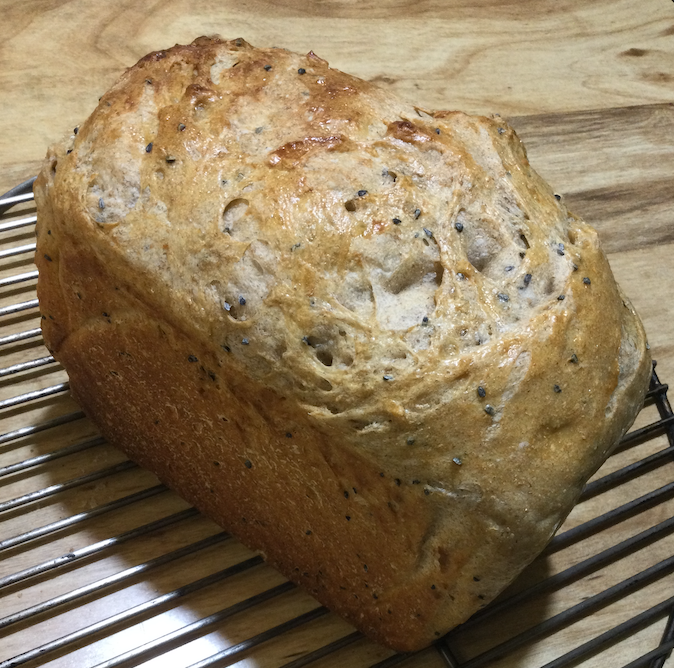 I wanted to get to a golden color and so the final dough temp went to 207F instead of the 190+F suggested.
It is a delight to make this loaf. :)