September 17, 2023 - 3:16pm
Pan de Cristal
David Snyder
September, 2023
Pan de Cristal is a bread that has intrigued me for some time. It is a white bread similar to an Italian ciabatta but of even higher hydration. I was a bit spooked by the anticipated challenge of handling such a wet dough until I viewed the instructional video made by Martin Philip, the fellow who took Jeffrey Hamelman's place as head baker at King Arthur Bakers.
Here is a link to Martin's video: Pan de Cristal demonstration video
And here's a link to the recipe on Kingarthurbakers' web site: Pan de Cristal Recipe
Pan de Cristal is based on a traditional Catalonian bread. The currently popular version derives from a recipe developed around 2010 by Jordi Nomen of Concept Pa Bakery in Barcelona. The original recipe may have included some sugar and some olive oil, but Martin's version uses neither.
Versions of Pan de Cristal have been posted on The Fresh Loaf several times in past years. You may find these interesting and instructive.
I have now made Pan de Cristal two times. The second time I used 10% freshly milled hard Spring white whole wheat with no perceptible change in the bread - crust, crumb or flavor. This is a very nice bread. We have enjoyed it particularly for sandwiches. I have not yet used it for panini but plan to do so. Adding some olive oil and maybe some sugar are other variations to try.
Here are some more photos to encourage you to make this bread for yourself: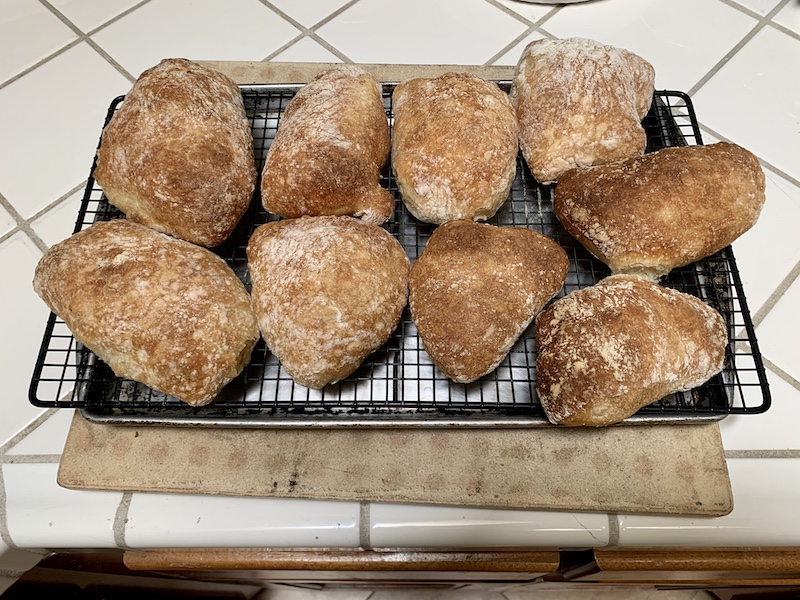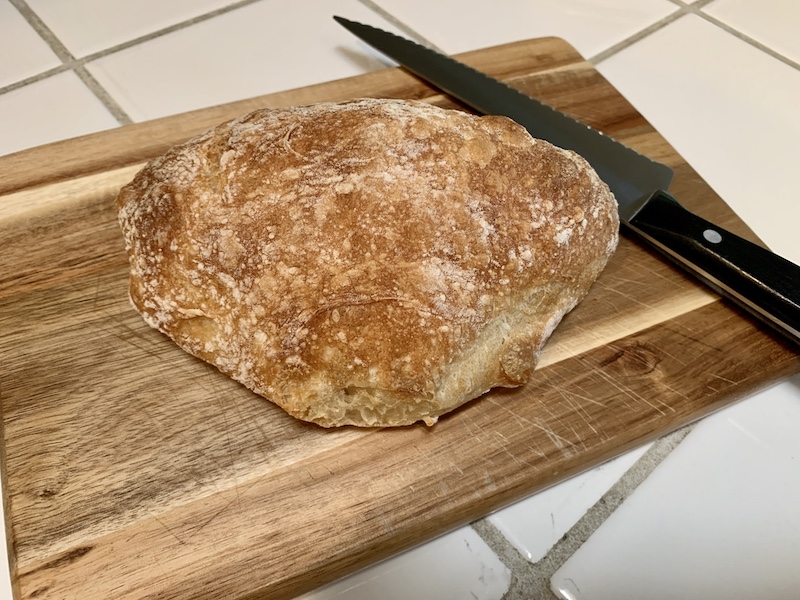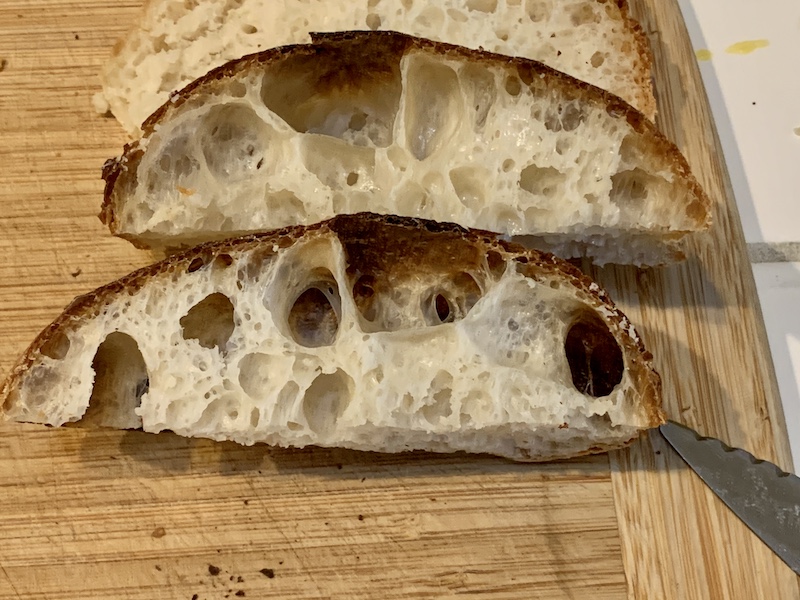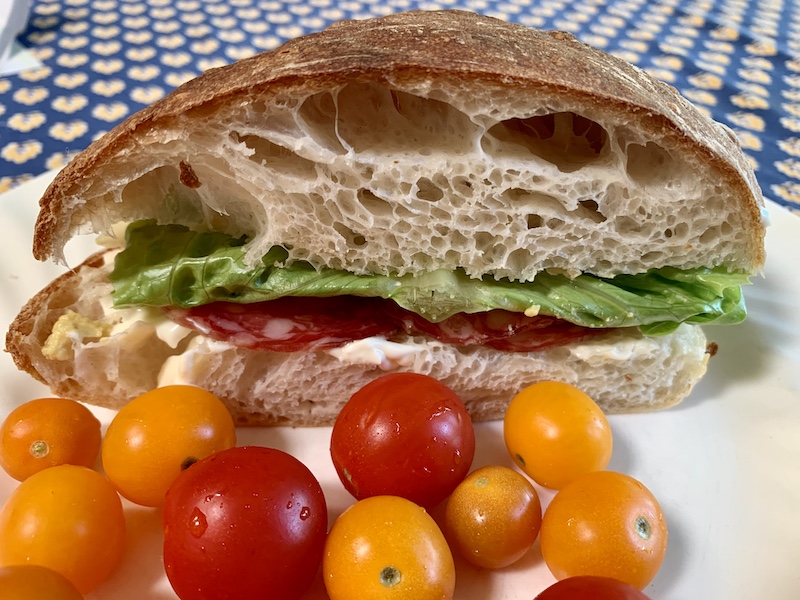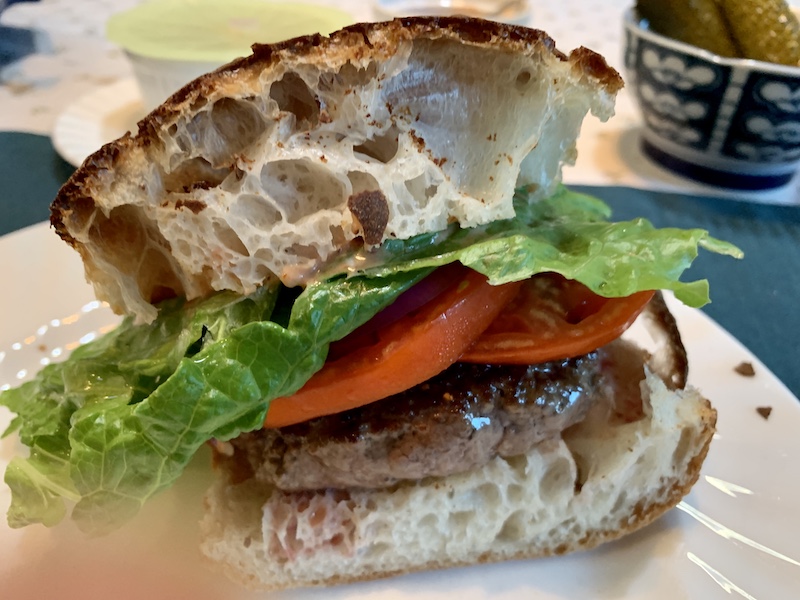 Happy Baking!
David