September 16, 2023 - 5:46pm
I have about finished the 4 days of Sergey's clas (recipe at foodgeek; 4-5 day process; see also his Live Journal article.).
The pH readings below are from the last 30 hrs.
The left one is near end of Day 3. The one on farmost right is at end of Day4. Not much change.  The top of the mixture (end of Day 4) is bubbly, no mold growth, but no plum fragrance yet. With 6hr more-pH got to around 3.7.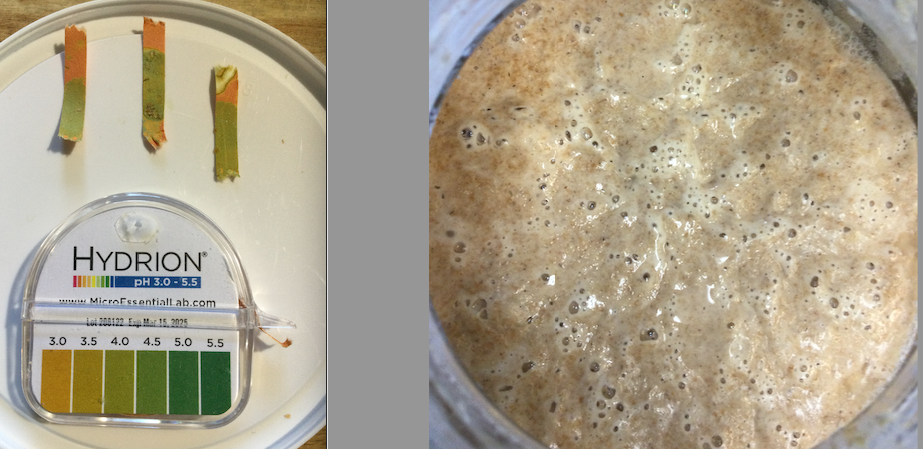 The discards are manageable. I may be violating a rule of discards but I did use some excess at end of Day 2 for pita. I had good results. Day 3 requires 3:1 of new rye to old rye and Day 4 requires 9:1 of new rye to old rye flour. So just before starting  Day 4 there was a lot to discard (clas at end of Day 3). I froze 2 - 100 gram batches for possible future use (resume the 4 day process at Day 4). Then I baked bread (100% freshly milled wheat lean loaf) with some end of Day 3 discard (only 75g clas for nearly 500gr fr milled ww). Surprise loaf!!
The crumb is even better than some of my previous loaves on 24 hr clas. :)
Below: Bread on discards from end of Day 3-ending dough temp 207F; no collapse at top of loaf, good bubbles at bottom of loaf and throughout. Baked in Zojirushi BM.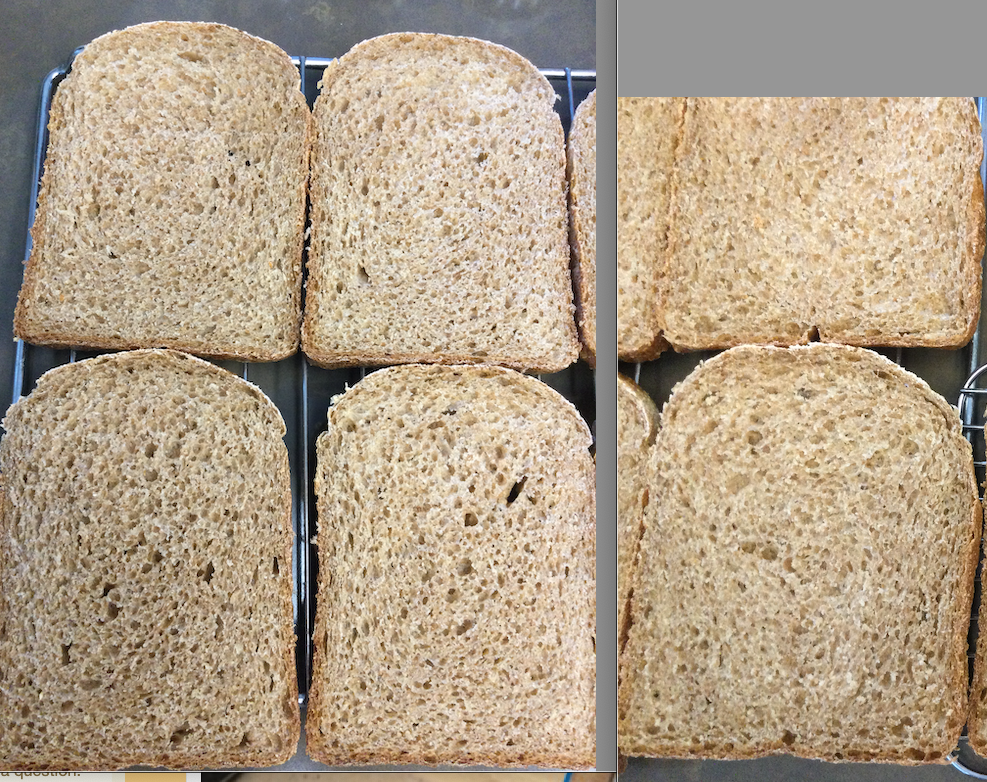 Conclusion: I have a LOT of 4 Day clas now and will freeze it in 3-150 gr batches (enough for a loaf of bread and 15  pita) and 4-110 gr tubs.  If they perform as well (after freezing) as the Day 3 discards did in the above loaf,  then I will use this clas to quickly get new batches in 24 hr as before.
Here they are: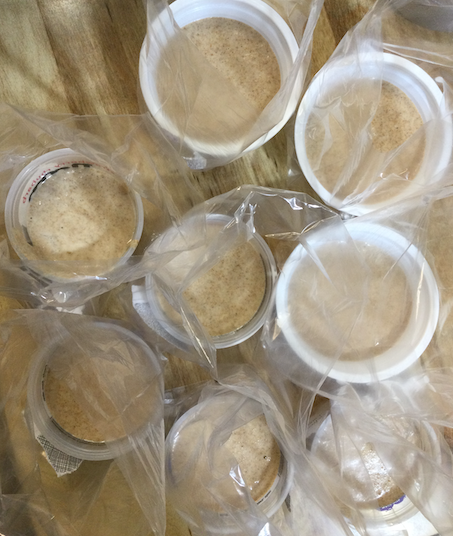 None of the clas has off putting smells! :)