September 14, 2023 - 8:12am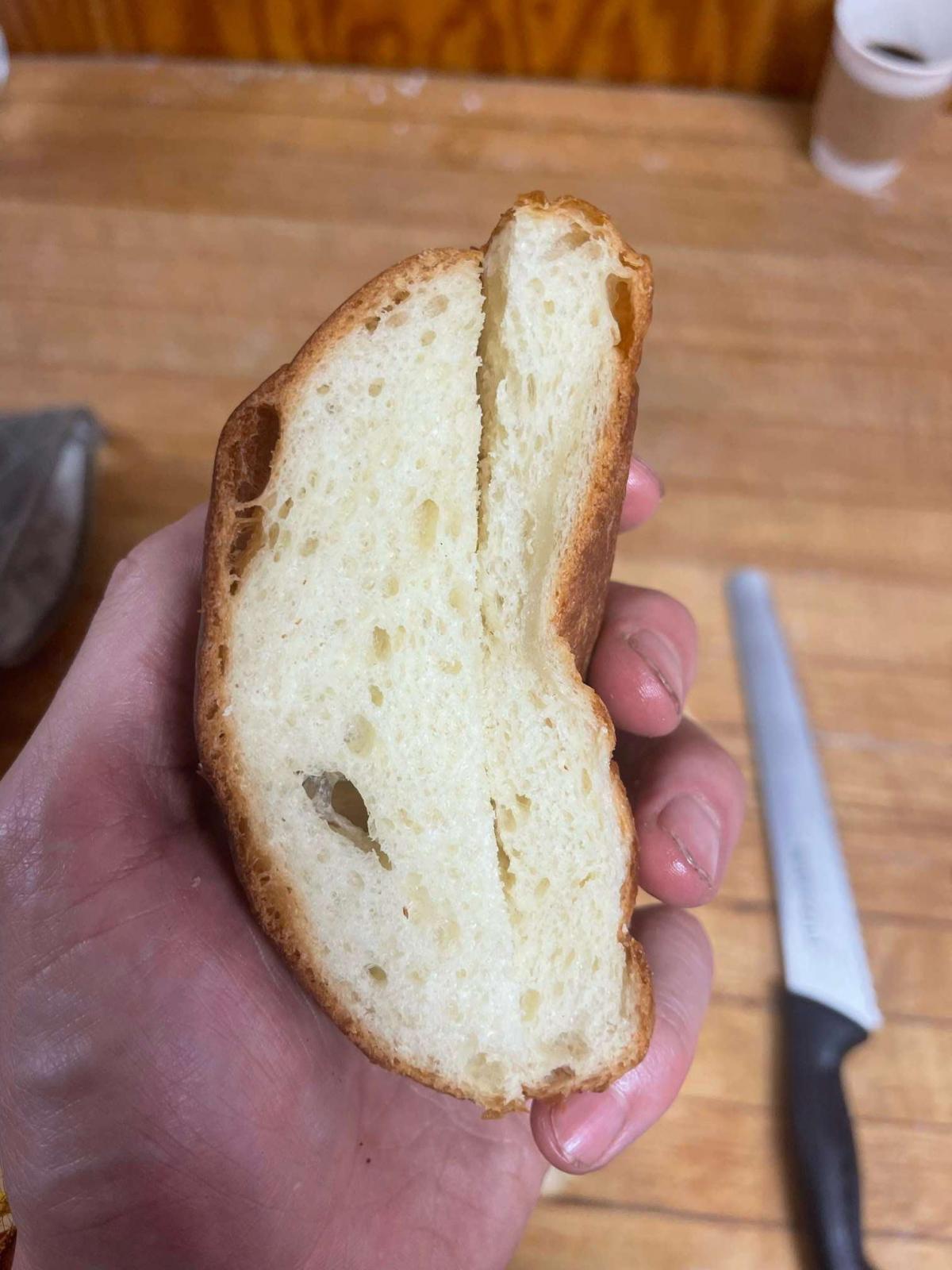 Hello All,

I am working on my brioche buns and have been having some issues lately - I bake at 375F, 6Top, 4Bottom with steam injection, vents closed for 8 min, then bake another 12 minutes. Rolls are each 120grams - I mix and refrigerate dough for 24 hours, then take out and shape into balls, and then final shape into a roll. Proof in my bakery for about 2 hours at 78F - egg wash and bake.

Sometimes I am great, but other times my bottoms cave in and the bottom of the dough doesnt cook and results in a line (photo attached).

I believe it has to be a shaping issue but was curious if anyone had any thoughts - I dont think its underbaking since other some rolls turn out great - please help!