A new adventure with soda bread-who knew?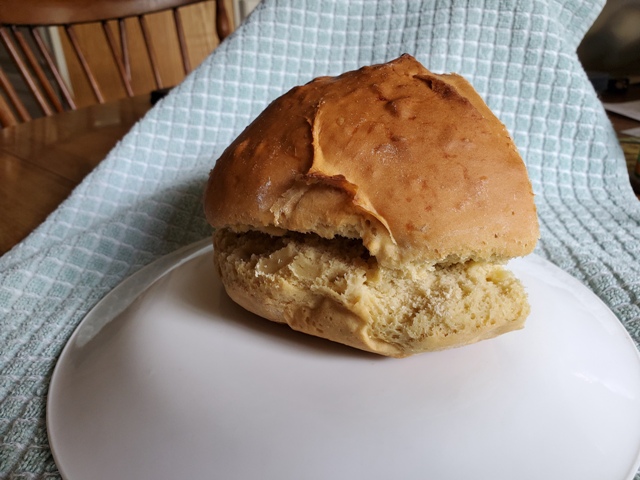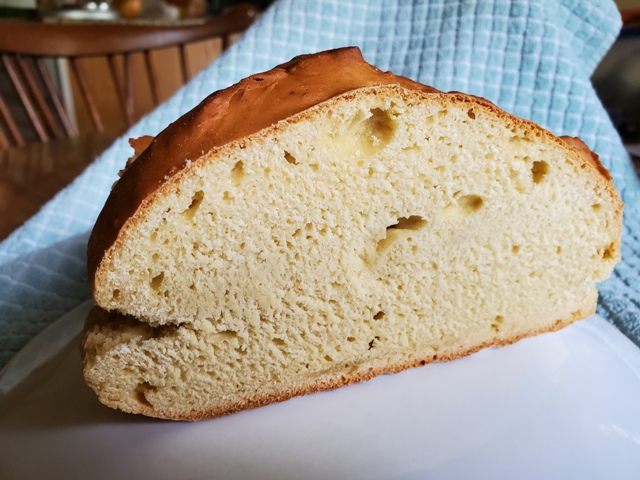 New adventure with soda bread
A while ago, I posed a question about what happens if I develop a soda bread dough to windowpane? How does that affect the texture of the crumb? Will it strengthen the texture so it can be used as a flexible, non-crumbly sandwich bread? HERE is the link to that post.
 I started out with a recipe I had been working on that started out life as a traditional Irish Soda Bread. Everyone knows that Irish Soda Bread is rarely kneaded and if it is, just a little bit. The result is a texture that is generally dense and somewhat tender-crumbly-more like a biscuit. My original Soda Bread recipe used 25% buckwheat or rye flour but I wanted a higher protein percentage in my experimental loaf so I modified my Soda Bread recipe for this experiment to be all AP flour-the same flour I use to make sandwich bread with and that gives me a decent loaf and crumb whether it is yeast or SD leavened. I also weighed the ingredients for easy scaling later.
SODA LEAVENED SANDWICH BREAD
300G AP FLOUR
3 G BAKING SODA
6 G BAKING POWDER
4 G SALT
4 G NUTRITIONAL YEAST (OPTIONAL-JUST FOR FLAVOR)
Mix all dry ingredients together in large bowl.
¾-1 C BUTTERMILK (THIS TOOK A FULL CUP)
1 TBSP OIL
1 TBSP HONEY
Mix wet ingredients together and then mix into dry ingredients. The idea is to achieve a kneadable consistency. Make minor adjustments to flour/liquid as needed. I used a KA and mixed with the dough hook until an early windowpane was achieved. It took about 8 minutes and I was afraid I'd lose my chemical lift if I went too long. Very sticky dough-shaped into a small boule with damp hands, slashed the top and put onto a parchment paper.
Preheated the oven to 375F with a preheated cast iron pan. Placed the parchment paper and boule onto the preheated iron frying pan and baked about 40 minutes. Rose and cracked around perimeter. Browned nicely.
EVALUATION:
Obviously needed more aggressive slashes. I was surprised but pleased at the amount of rise.
Crumb:yellow (from the nutritional yeast) and even but when cooled and sliced, made a nice sandwich base. Flexible and pleasant chew & mouth feel. I think an even crumb is probably what you get with a chemical leavener. A little cakey looking but not crumbly..
Taste: I can taste the baking powder a little bit but not overwhelming. The nutritional yeast imparts a nice, yeasty flavor. A small amount of an aromatic would help- cinnamon? Onion? Other spice?
Proposed change to future bakes with this recipe: Deeper slash, develop a full,thin windowpane. 
Advantages of a chemically leavened bread: It took 45 minutes to make and bake-start to finish. Some days that is a real advantage. Not the fine-wine taste of a well-fermented yeast/SD loaf but a reasonable taste for a quick loaf. Add more sweetener,fruit and spices and a dessert loaf emerges. 
A fun,delicious experiment. It opens a whole new potential of fun experiments.