A new bread book looks very promising
I have been aware of Maurizio Leo through his social media postings for some time. He is a home baker, but an extremely serious one who comes from a restaurant family. Eventually, I discovered his blog (ThePerfectLoaf dot com)  and found him to be an articulate and generous mentor for home bakers. More recently, he has published a baking book. It is more on the model of Tartine Bread or Forkish's books than, say, Hamelman"s. But Leo's recipes are very well documented and look really good. His book, "The Perfect Loaf," won a James Beard Award this year. 
Today, I baked his "Rustico." I have baked it once before with some flour substitutes and thought it very good. Today, I had the Central Milling T85 flour Leo uses, along with AP and whole Spelt, and I followed the recipe exactly.
Maurizio's "Rustico" is quite similar to my favorite multigrain sourdough. It is an 80% hydration, 45% whole grain and high-extraction flour loaf. I made it with no mechanical mixing, and it was a very nice dough to work with.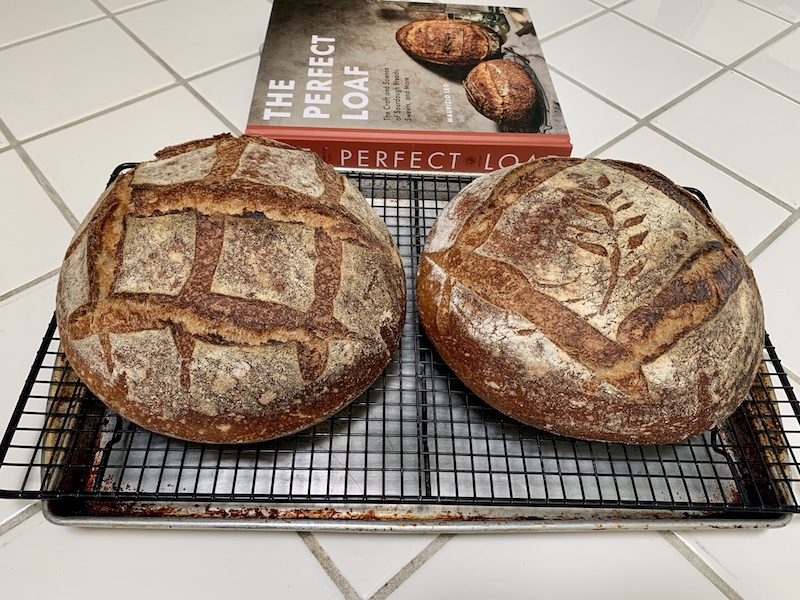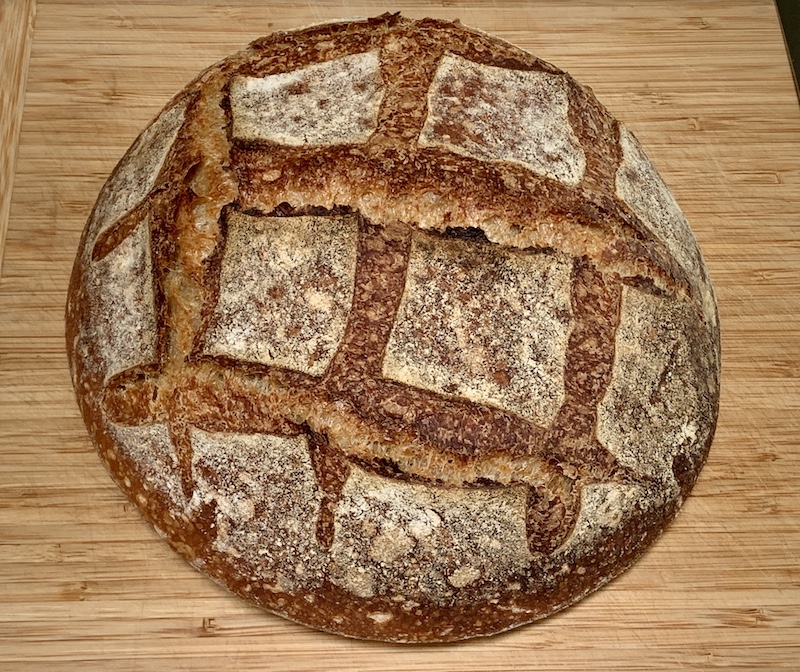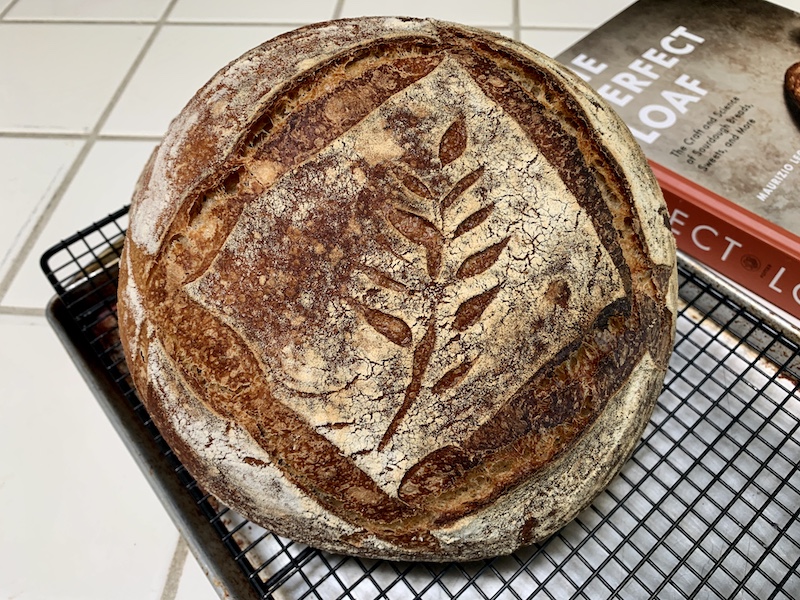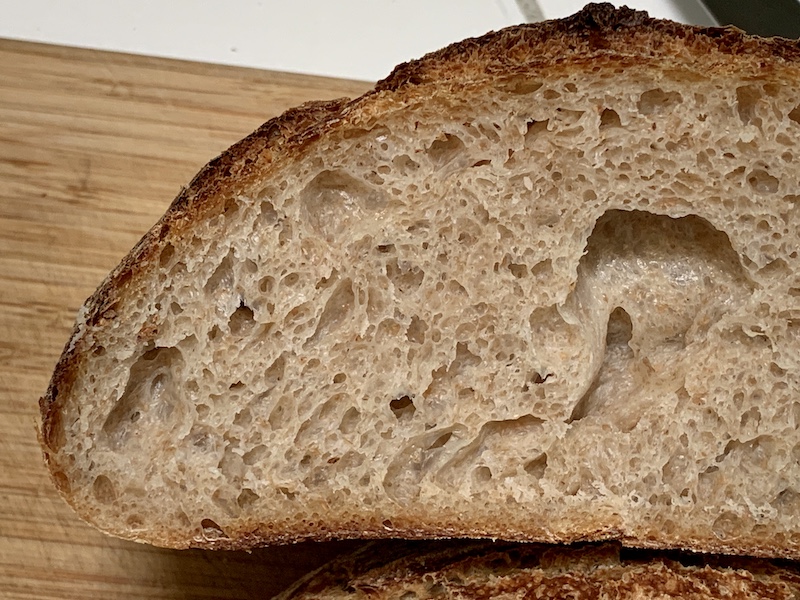 This is good bread. It has less wheaty flavor than my usual multigrain sourdough, but it has a nice sweet lingering flavor. The crust is crunchy and chewy. The crumb is tender and cool. This is a nice recipe, and I enjoyed the experience of making a bread with more spelt and higher hydration than usual for me. My biggest takeaway is that I want to play more with the T85 flour. I think it's good stuff.
Happy baking!
David