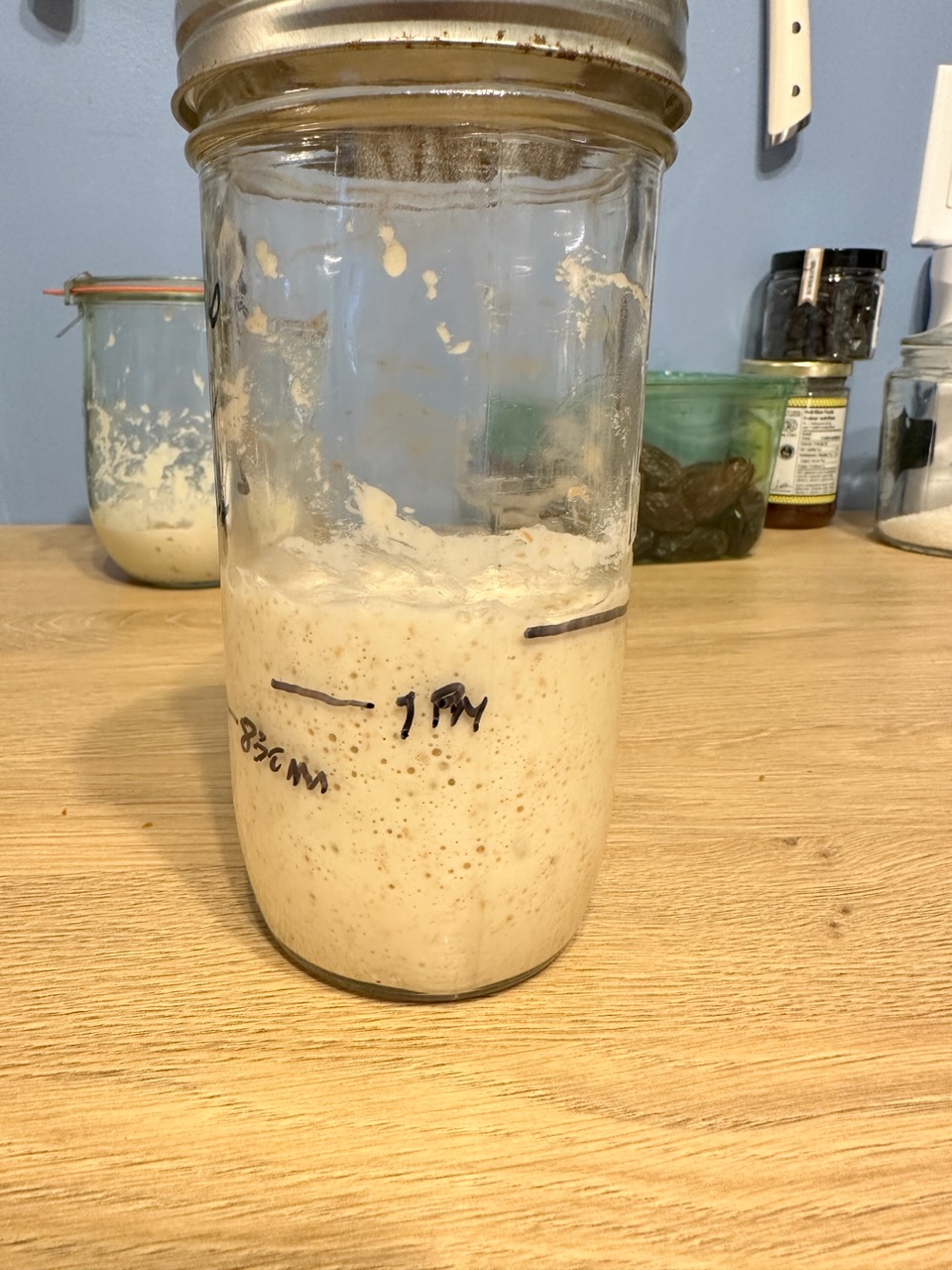 Hi, I'm new here, and I hope this topic is not a duplicate.
I'm currently living in Ontario and I'm trying to create my sourdough for the 5th time. Each time I create the sourdough, after 1 week I don't see any activity. This time is a little bit better but when I try to use the starter on the final flour, nothing happens.
right now I'm feeding the sourdough 2 times per day using 25-30 g carry over, 100g of water from bottle, 70 g of unbleached flour from, and 30g of whole wheat flour. Both flour are Robin hood brand.
in the picture, my sourdough. The lines are 8am (start), 1:30pm and 4:30pm. The last one is also the maximum I get each time.
Do you think that my problem could be the flour I'm using?
thanks in advance
gabriele