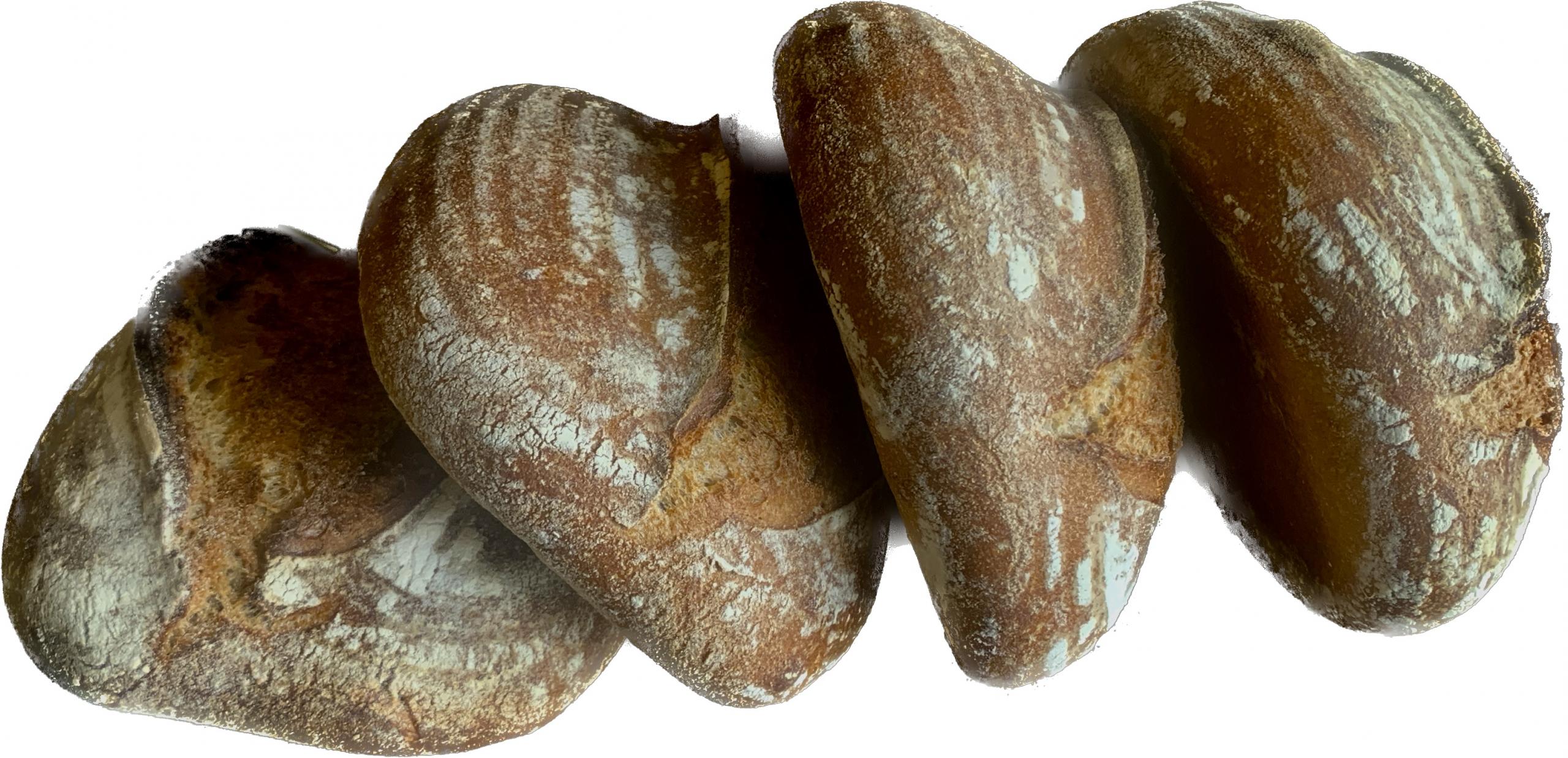 Hey, TFL'ers!!  I have not posted in quite some time, but I'm on the site most every day.  I'm back with a request for some assessment on a baking issue I had this morning.  This is the first time that I've tried baking back to back loads of 4 loaves each in my oven.  My first load turned out great (82% hydration, 70% whole wheat loaves), but with the second load the two loaves up top did not open, so I ended up with the football shape and some blowout on the bottom of the loaves.
Here's what I did with my "heat management"......  Preheat oven @ 500°F for one hour, steam oven with soaked towels, score loaves, load loaves, ice cubes into lava rock tray, and oven down to 475°F.  Removed steaming apparatus after 20 minutes.  After 10 more minutes, I swapped the loaves top to bottom as there is more heat up top. Removed loaves after 10 more minutes.
Here's where I think I probably messed up......Turned oven back to 500°F for 10 minutes, repeated the steam procedure, scoring, loading and ice.  When I went to remove the steam apparatus is when I discovered my footballs on the top, but the bottom loaves opened up pretty normally (though not quite as much as I would normally get.
My guess is that I loaded the oven with too much heat when I cranked it to 500°F again.  I'm thinking that by the time I started my second loaf, I had plenty of thermal momentum/mass with my two stones and what was now almost two hours of heat soaking time for them.  What say you, collective TFL community?  ...and, bonus question, what would you try on the next batch to avoid this issue.  My thought is to just leave the oven running at 475°F (which is my normal temp, by the way) and skip the 500°F boost after batch one.
Some pictures to help with visualizing......
Batch #1
Batch #2
Thanks in advance for any thoughts or insights! :)
Rich