asking for tips on how to make bread more airy
i think the taste is great but i want it to be more airy, would love your guidance because its my recipe and i am pretty new (7nth bread baked).
thanks in advance!
the recipe:
the "starter" (16 hours before the bake):
200 grams 12.2% pizza flour (thats what i had)
200 ml water
a pinch of instant yeast
the bread: 


550 grams of the pizza flour
200 grams of rye flour
520 ml water
12 grams salt
4 grams instant yeast.
the steps:
1. saltolysed for an hour
2. mixed the yeast and the starter
3. did 3 folds about 40 mins apart
4. fermented for an hour
5. preshaped, rested 15 mins then final shaped
6. left it to proof for 50 mins
7. 20 mins on 230 c preheated dutch oven with cover
8. 25 mins on 230 c dutch oven without cover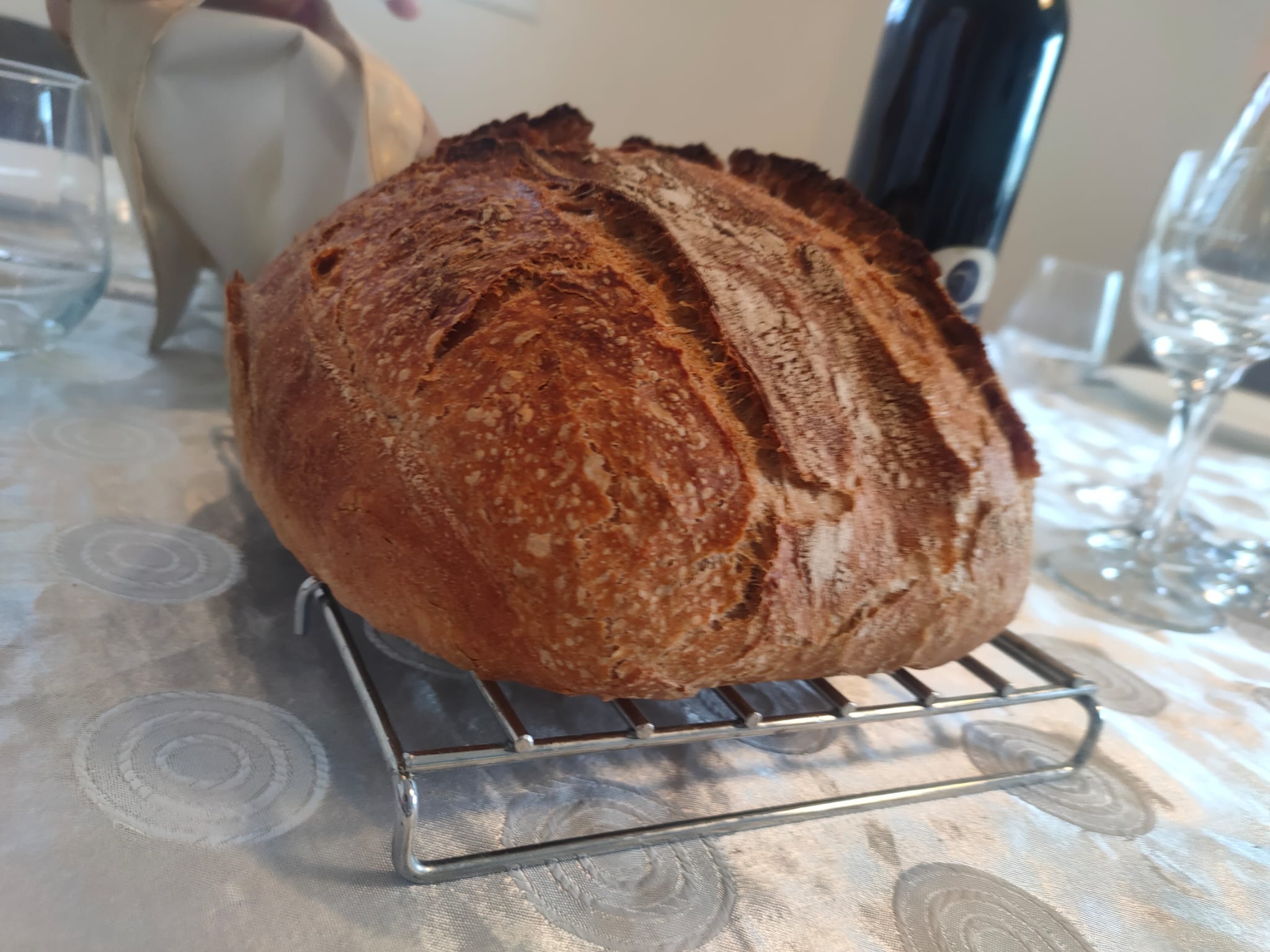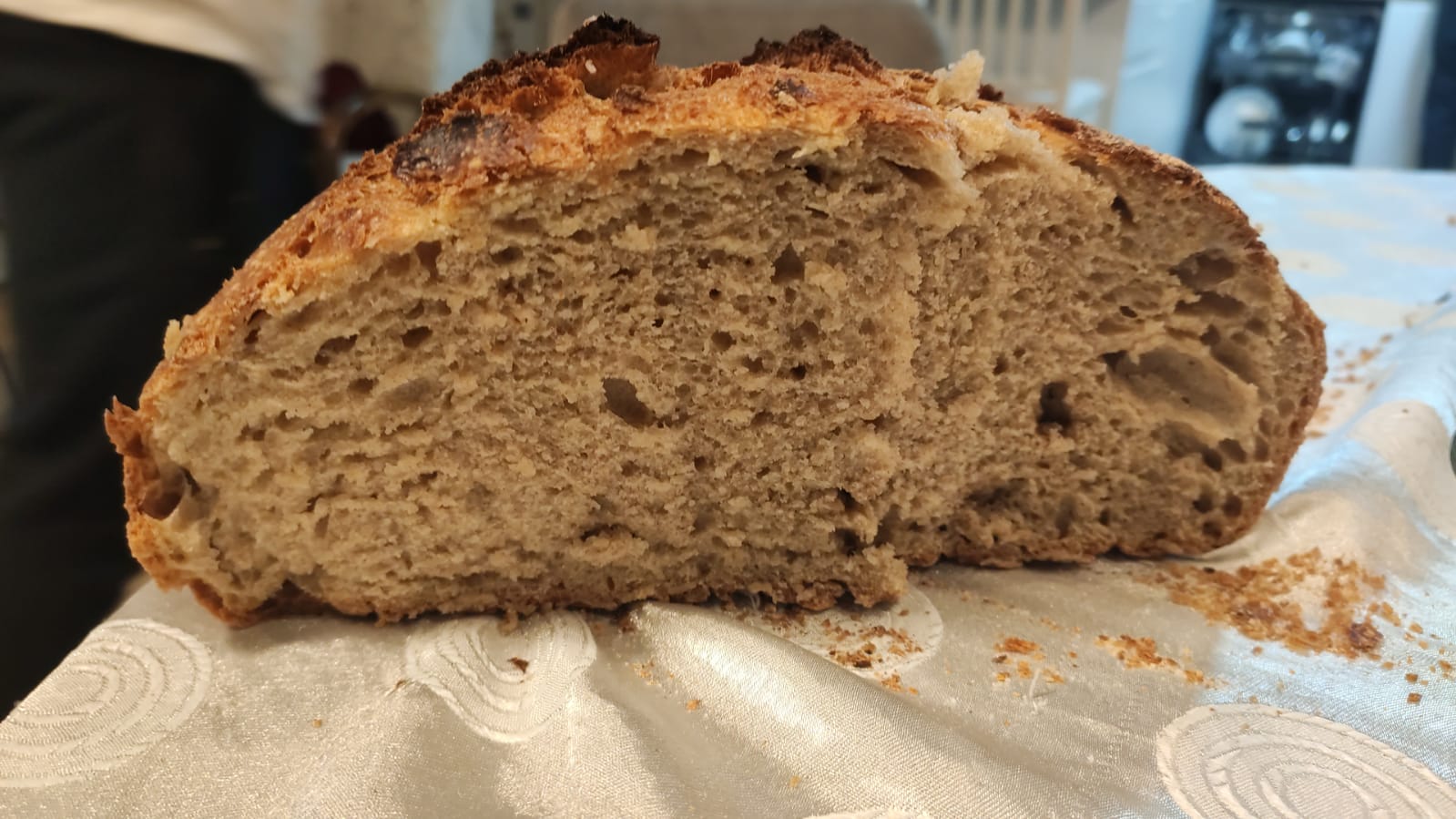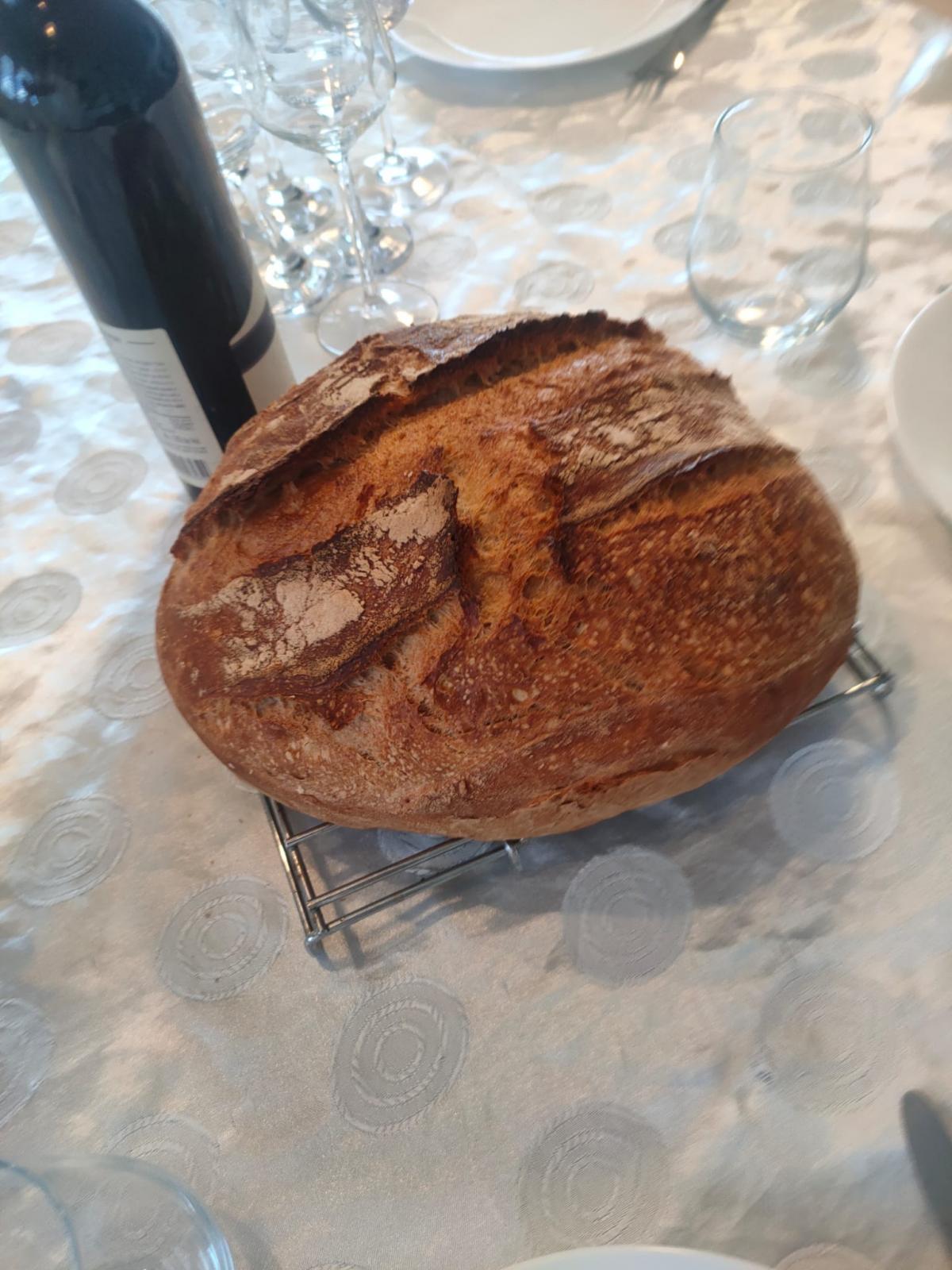 thank you very much for the help