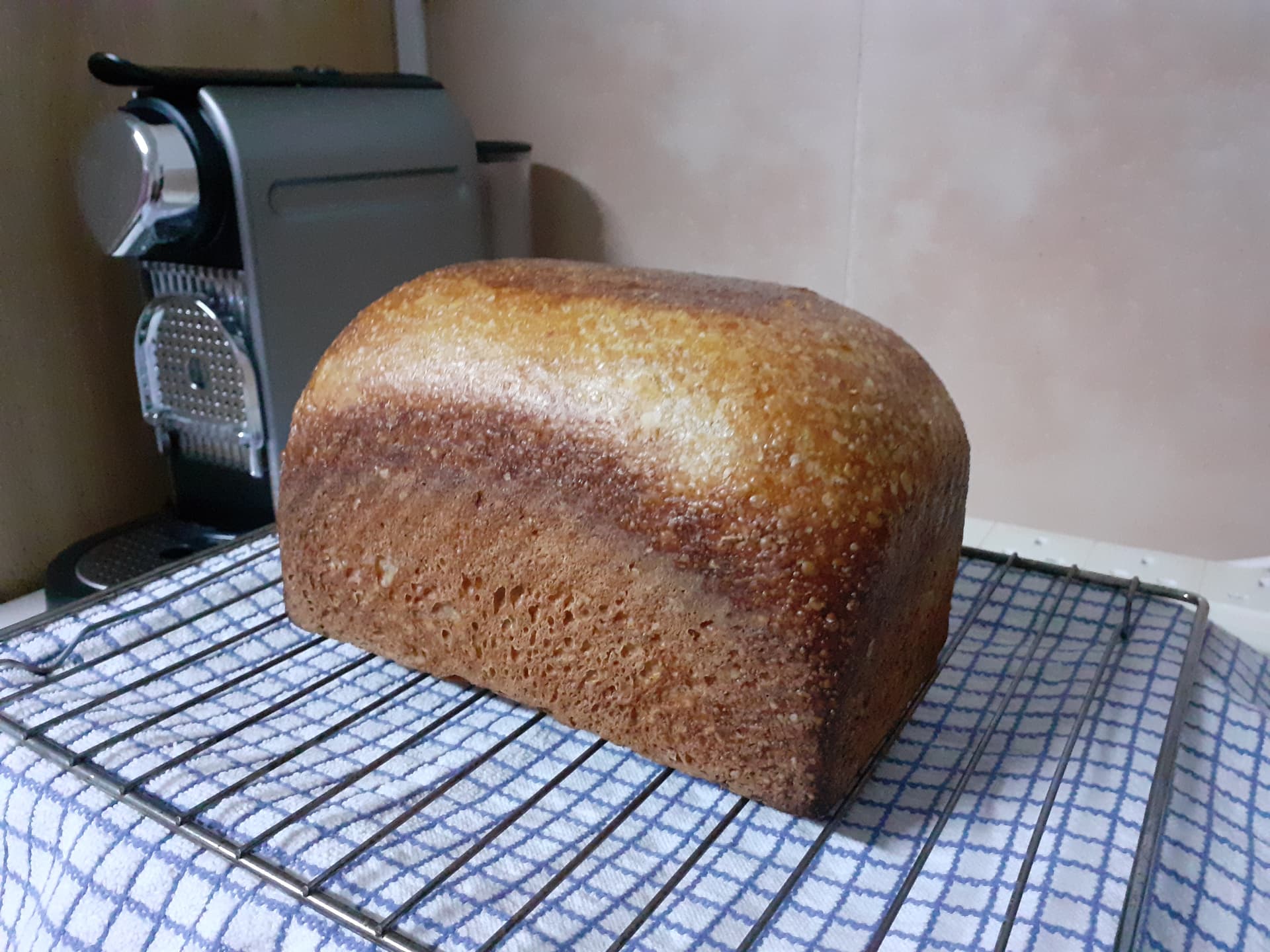 [Off the cuff recipe hence the unfed starter. Used up some milk and enough starter so I can give it a good feed with no discard]
RECIPE:
Tangzhong:
20g dark rye flour
110g milk
Final Dough: 
280g strong bread flour
100g golden wholegrain flour
100g wholegrain spelt flour
enough water to make a nice dough
10g salt
50-70g starter
all of tangzhong
Method:
Autolyse at very low hydration the fours, starter and water while preparing the tangzhong.
Add the salt, tangzhong, water and form the dough. Initially the dough felt very hydrated (thought i had added too much water, at first, but given a little time and it soon became easier to handle). Knead till medium gluten formation.  
Bulk ferment till ready giving the dough a stretch and fold periodically. Allowed at the very least double! Must've been more. It was a big bowl and it rose significantly. Might've even tripled. Difficult to say but it was well fermented.  
Shape into pullman and final proof till ready. 
Bake.