January 26, 2023 - 4:59am
New Starter Feed Schedule and Timings for Bake Query
Hi all - I recently started a new sour dough starter via the clever carrot web article. Mine was a 100% hydration white flour starter, I am on day 10 I think and have made one average loaf and also made some earlier mistakes with feeding.
I am struggling with working out the starters routine. I've read tons of articles and watched lots of youtube videos but in all honesty I think rather than help I've ended up losing my way and over thinking this maybe.
I now have the starter in an environment that's around 23-25c (boiler cupboard) - and I am feeding it every 12 hours at 1:3:3. Currently this equates to 30g:90g:90g as I am too scared to lower the starter to less than 30g as its so new (not sure if that's anything to worry about but 30g seems safe to me at the moment).
My problem is I can't seem to work out the peaks, when its fresh, old etc and wondered if someone could help? 
So as an example on the 25th at 10am I feed the starter (1:3:3). By 2pm it had doubled in size and had a slight dome.. I didn't get chance to check again but by 7pm the same day it was still double but I think with no dome (see photos below). So I assume that the peak would have been in between 2pm and 7pm and I missed it. For ref in each photo I have a black pencil line showing where it was when I fed it.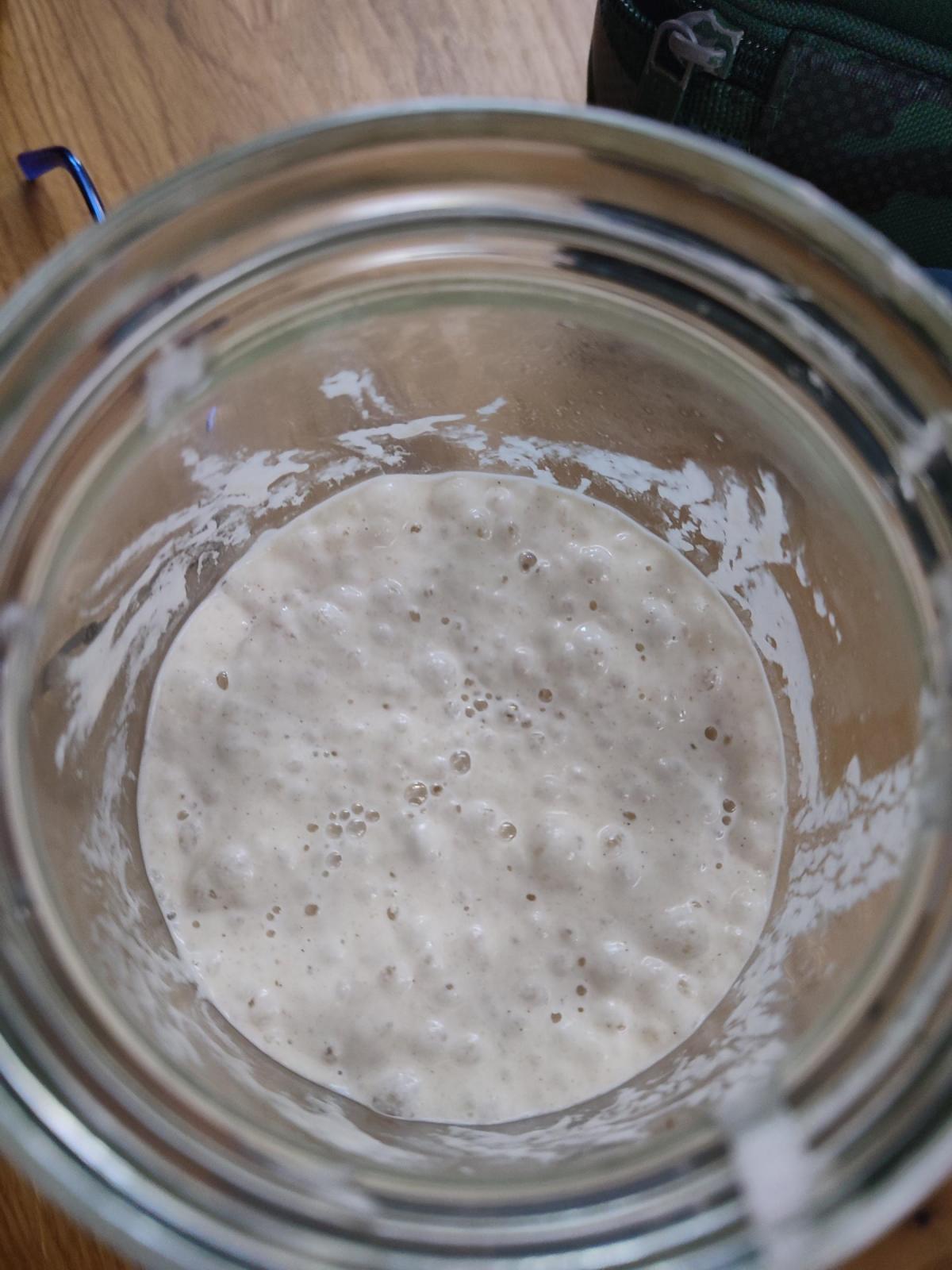 I fed it again at 10pm that night and then by 8am this morning it was maybe just under half and I'm not really sure what stage it was at (see photos below). It looks to me like its maybe past the peak as I can't see any clear dome. But.. it does pass the float test at this point still (although I don't think this is relevent).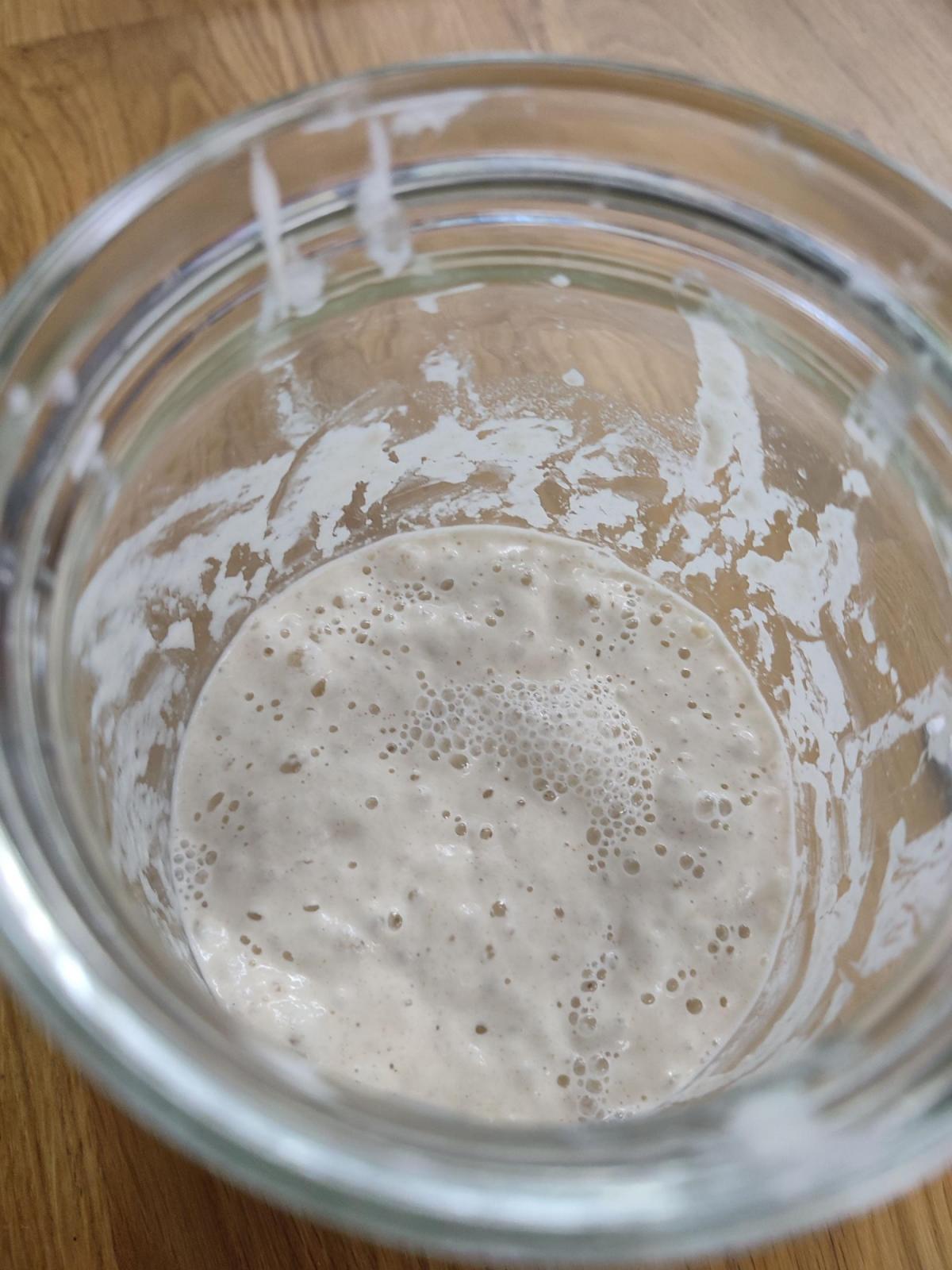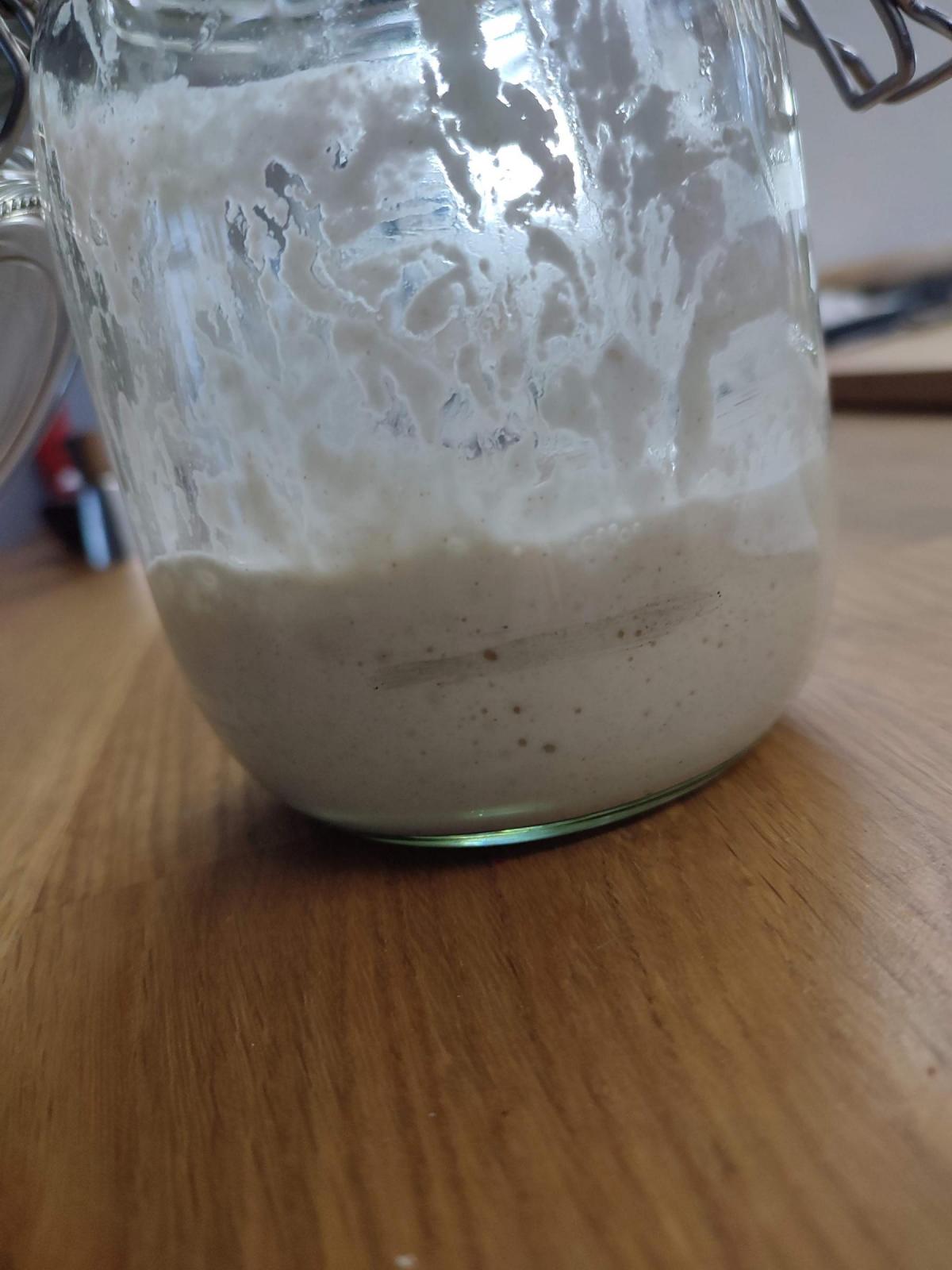 Right now @ 11:44am its much less below half and no dome (see below).. normally I'd feed it again as from what I read once it has peaked and begins to drop you can feed? Is that correct?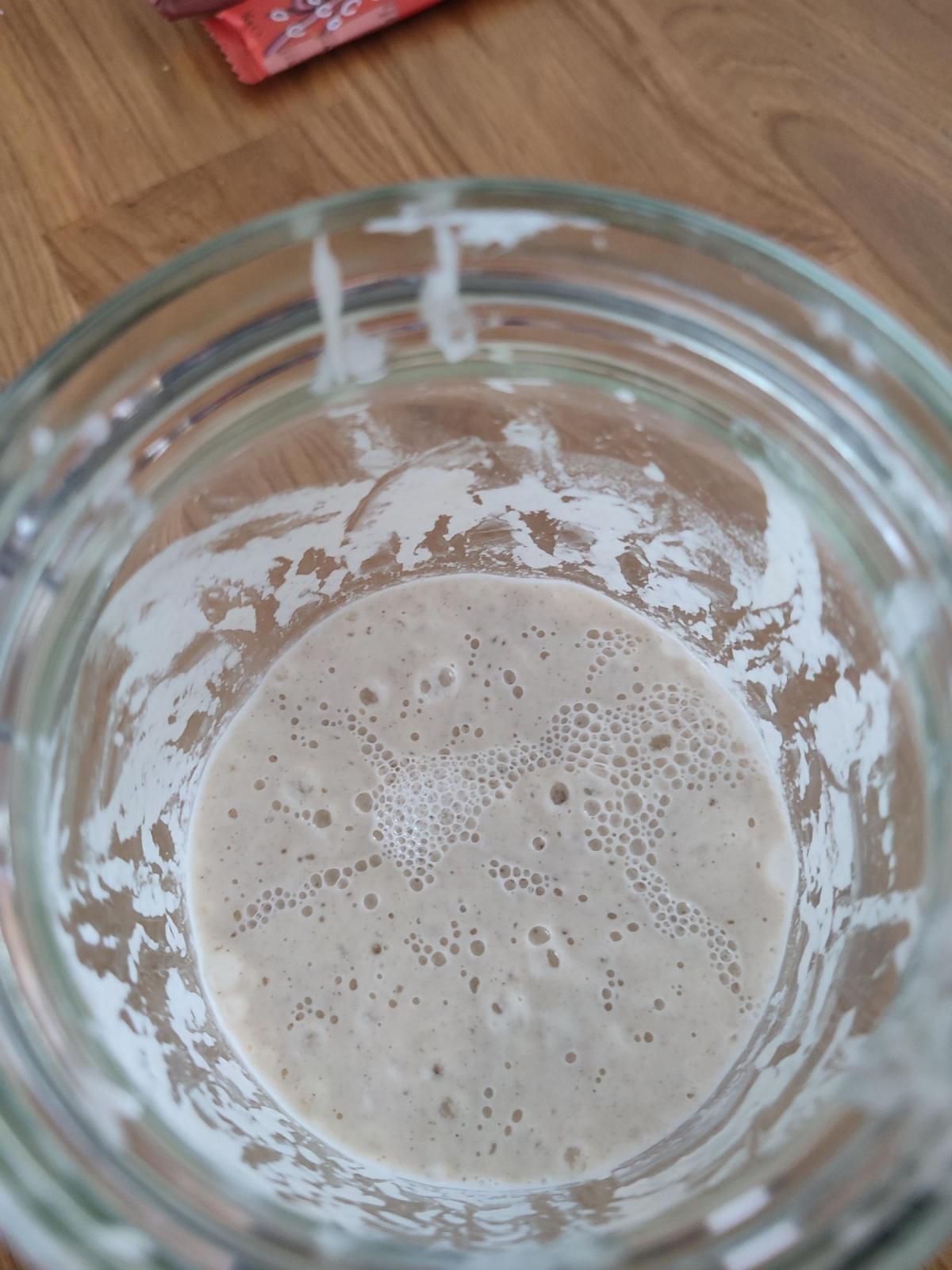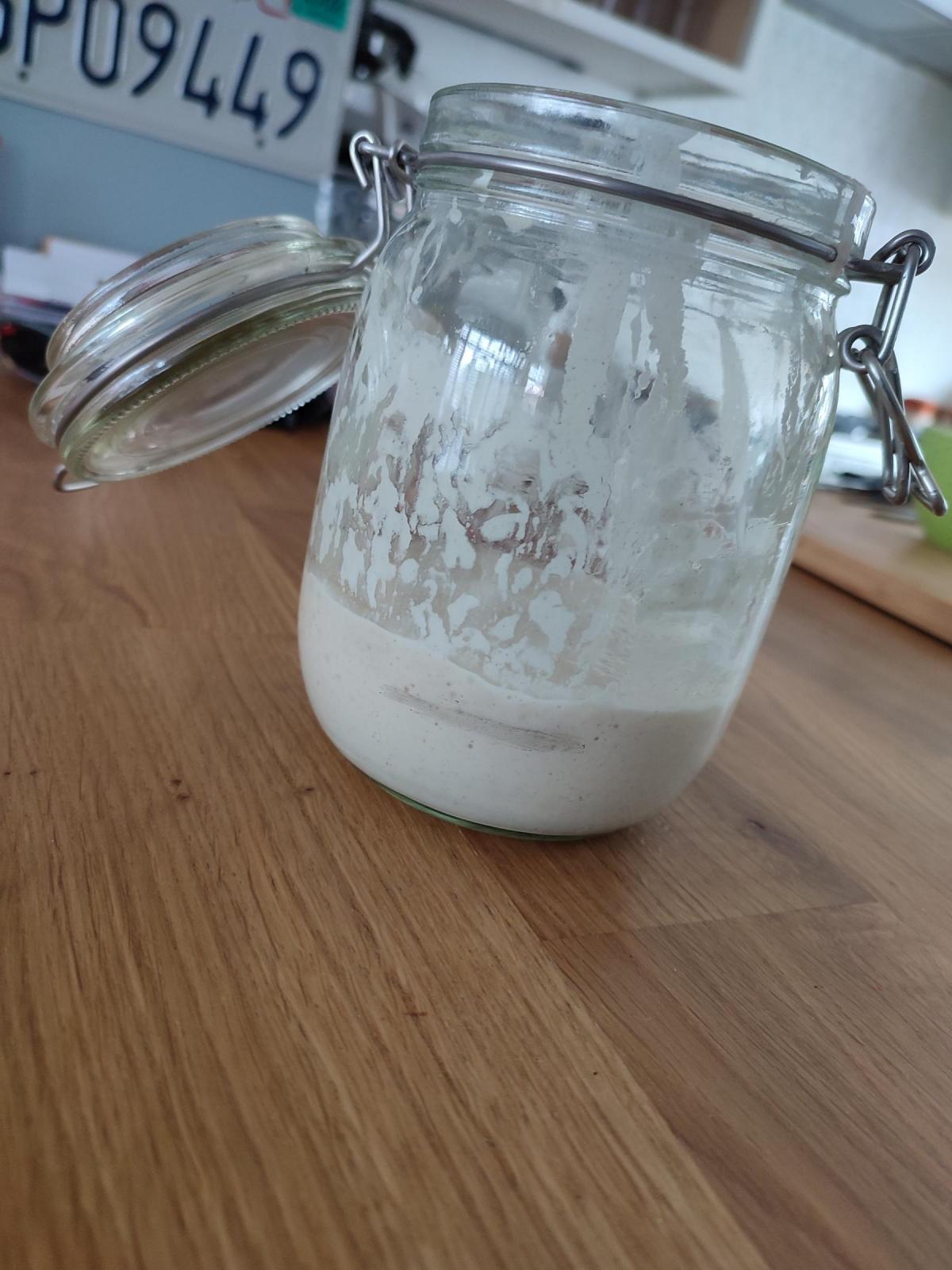 So to summarise I'm guessing the float test just tells you if it has air - not what stage its at as it passes this test young or old but in which case whats the point of the test really?
What I really want is to be able to tell the status of the starter. But also gauge timings with the right amount\ratio of feed so I can target just before peak for my baking and still fit in the schedule. So for example if I want to use it at 9am.. would the most efficient way be to feed it at 10pm the night before 1:2:2 then again at 7am (with the ratio I need for the recipe)? I guess before I can answer that I may need to work out how long its taking to peak exactly and not just roughly?
Hope this all makes sense! Sorry for the long post prob over thinking this!
Cheers
Tim