January 23, 2023 - 12:33pm
Sourdough crumb gummy and moist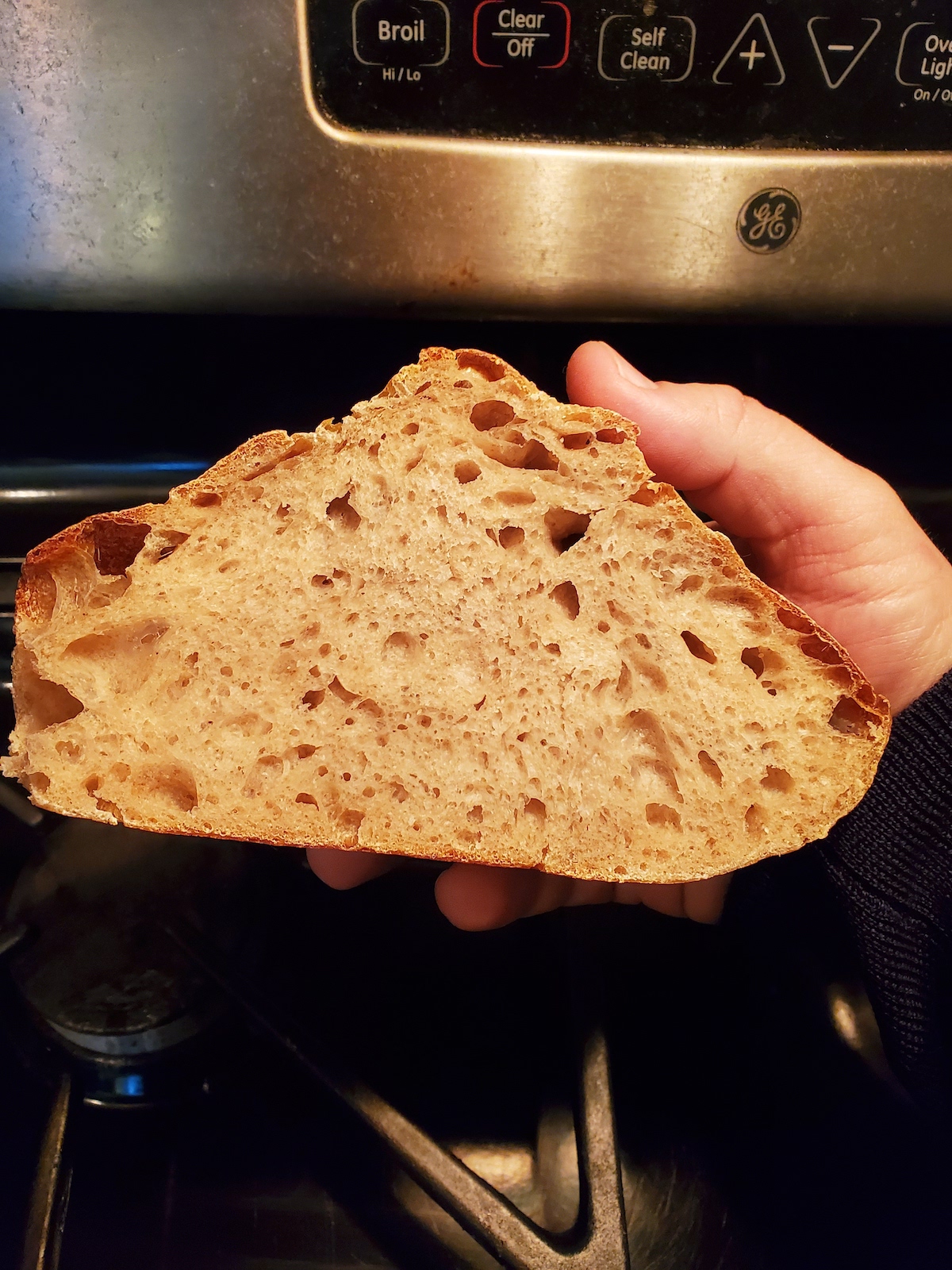 Hello! First time posting here! 
I've been struggling with dense, gummy sourdough loaves for a while. I finally got some decent rise on my most recent attempt, and thought I had it! But when I cut into it... alas, still pretty gummy inside.
Since most of the troubleshooting articles I've read are like "It's either over or under proofed. You either added too much water or not enough water. Your starter is either too weak or too strong." I thought I would try my luck posting for help!
For what it's worth, my process on this one was:
1hr autolyse:
470g bread flour
200g AP flour
450g water
Add 150g whole wheat starter
Mix in stand mixer w/dough hook for ~10 min
Add 15g salt, mix for 2 min
Bulk fermentation for 4 hours, one series of stretch/folds per hour
Pre-shape w/45 min rest
Shape + proof for 2 more hours
Pre-heat oven to 500 F, add loaves and water to steam, turn down to 440 F and bake for 15 min.
Release steam, turn down to 420 F and bake 15 min more.
Would be grateful for any advice!