Starter too long to rise?
Hi all!
I've been baking sourdough with the same starter for the past 2 months now and it feels like it is still too slow to double in volume. I feed it in a 1:1:1 ratio with 50% Whole Wheat and 50% All-Purpose flours.
It will then take 7 to 8 hours for my starter to double in volume. Same goes for my dough during the bulk. I need to wait at least 9 hours for it to double. So here are my questions:
- Is it actually too slow to rise? If yes, what makes it so slow.
- Do I actually need to wait for the dough to double in volume during bulk? I am following Tartine's recipe which recommends only 3 hours of bulk fermentation. But doing so lead to underproofed bread (see pictures below), whereas 10 hours leads to much more regular crumb. 
I am usually doing the bulk fermentation at around 21C (70F). Today I tried to put it in the oven with the light on, where I ended up on an average temperature of 26C (79F) and it only reduced the rise time by ~1hour.
4hrs bulk: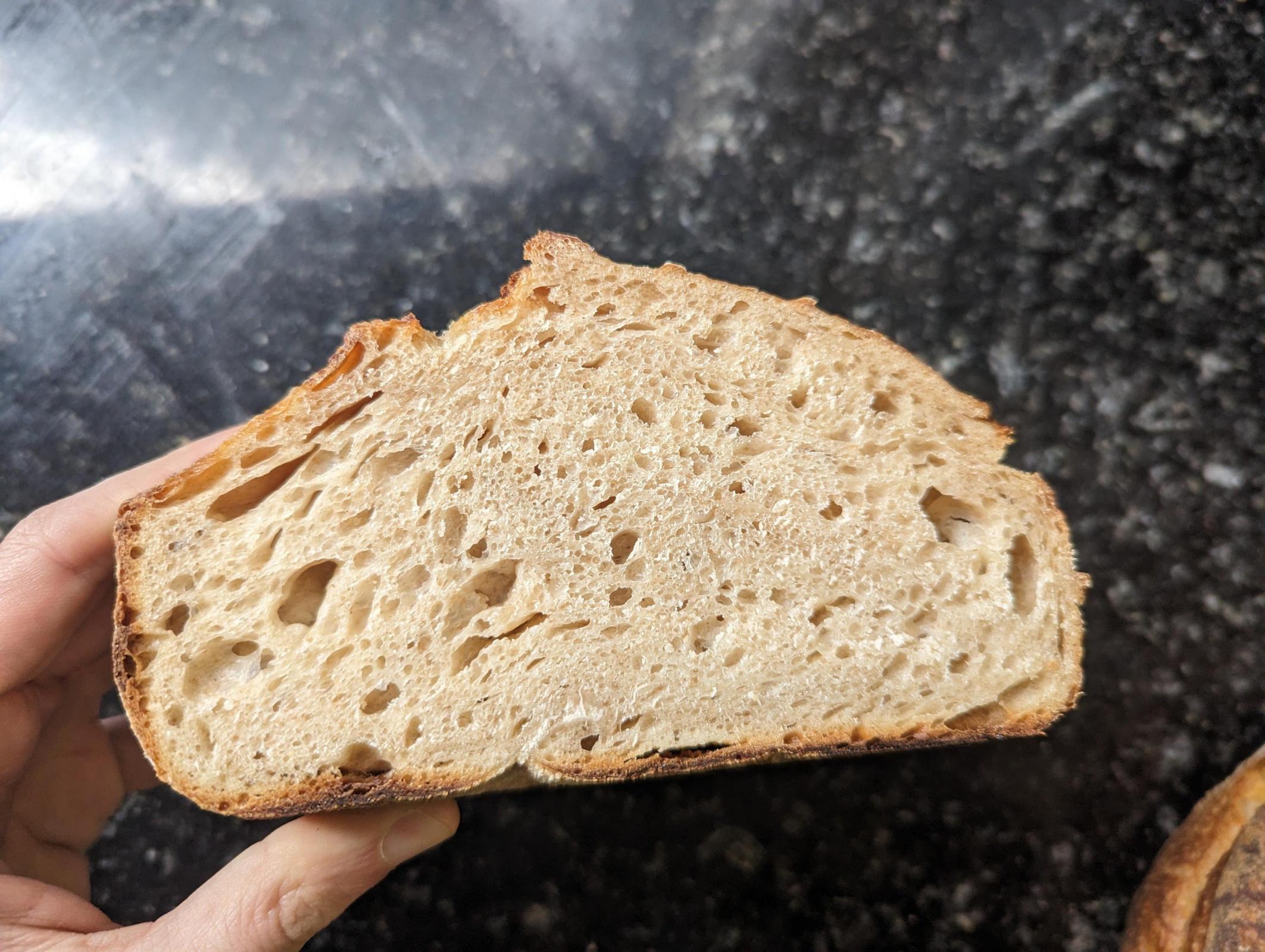 10hrs bulk: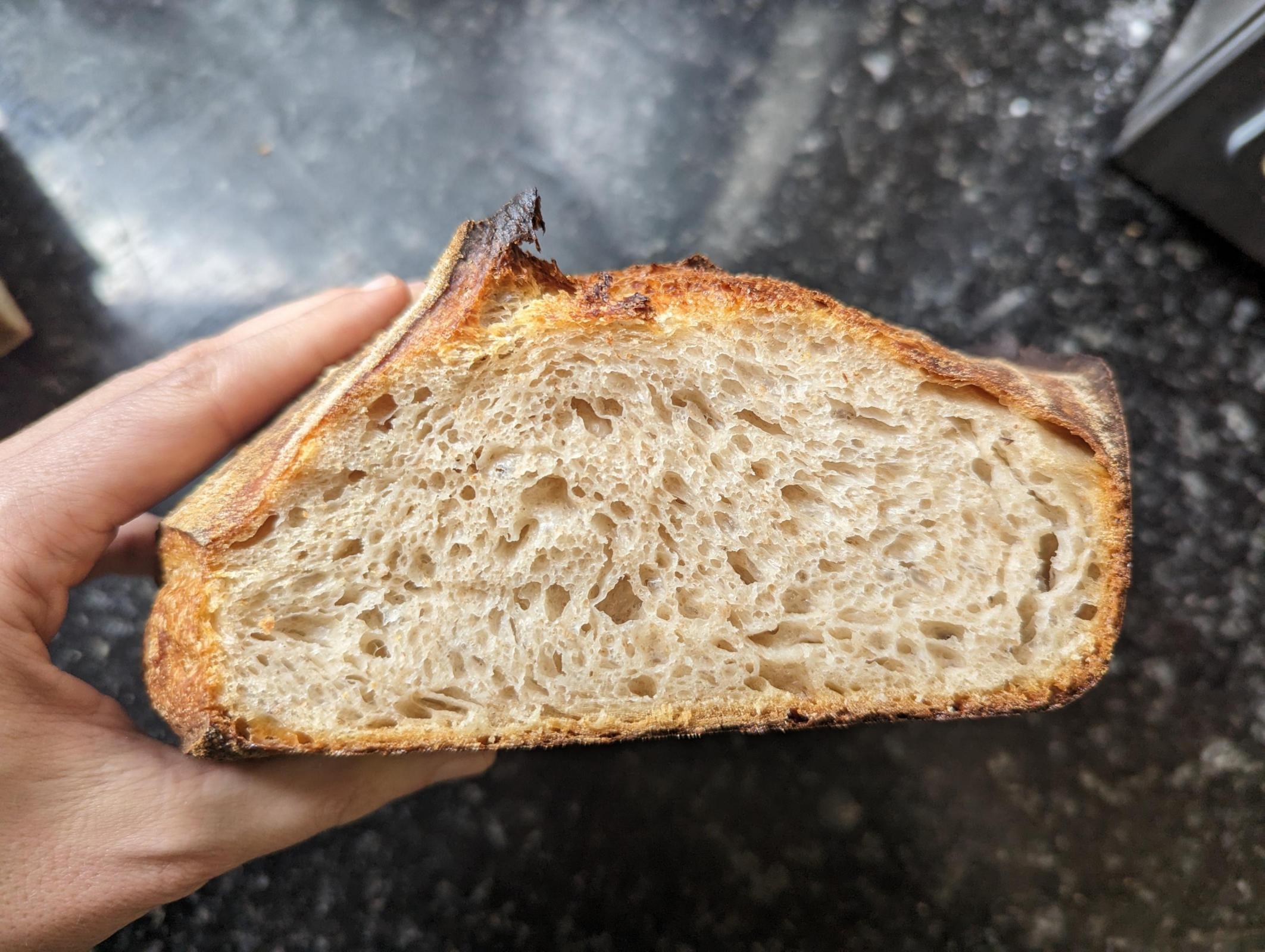 Any clue will help :-)