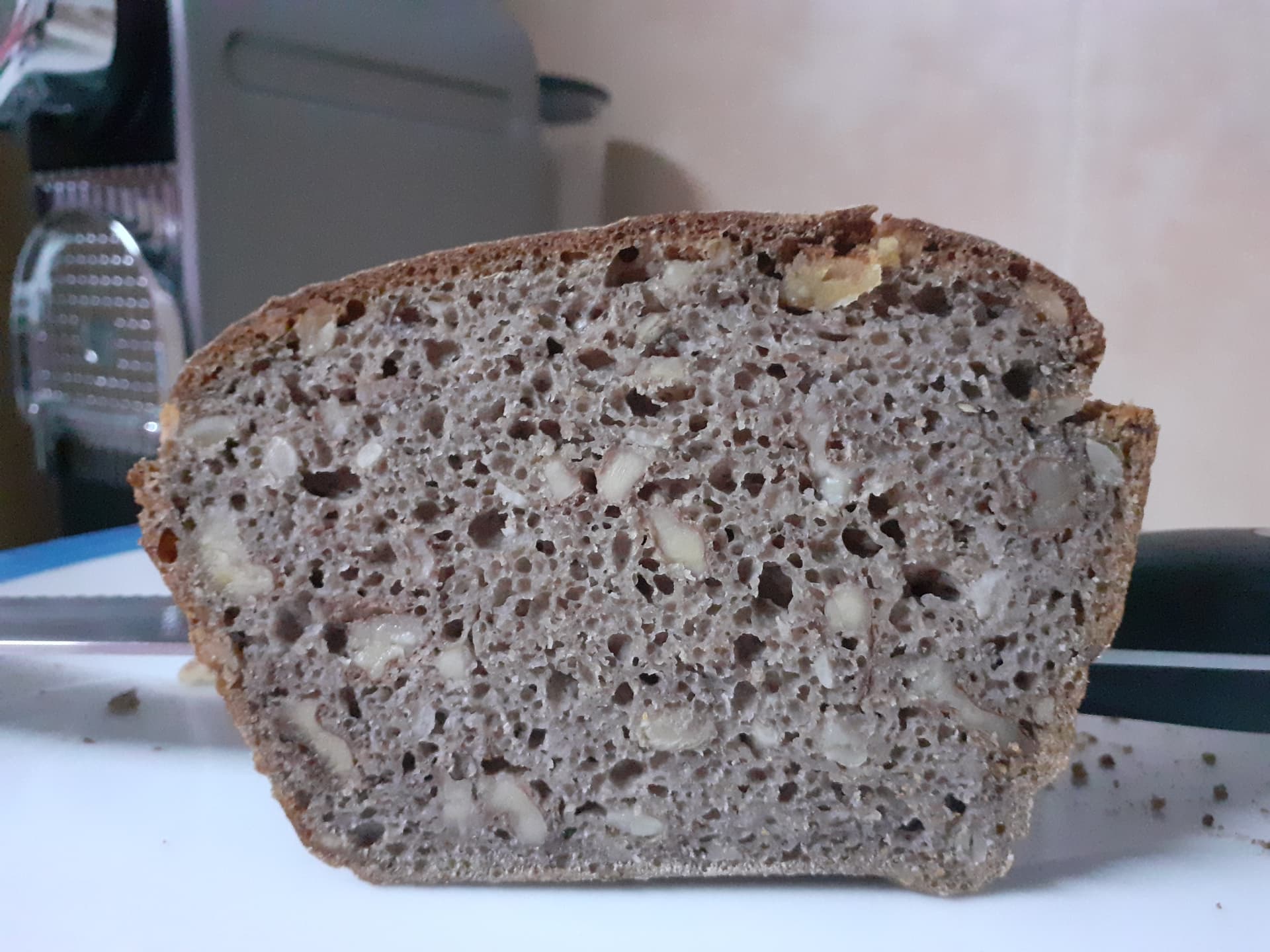 Tony (CalBeachBaker) did a lovely bake following a recipe by The Rye Baker. Thought i'd give it a try but reduced the rye a little, since rye doesn't agree with me, and replaced the coarse rye with a Heritage Whole Wheat mix. I also omitted the IDY to make it a 100% sourdough. 
Overall Recipe:
Wholegrain Rye Flour 283g
Whole-Wheat Flour 168g (Heritage Mix: Einkorn, Emmer and Spelt)
Bread Flour 49g
Water 451g
Salt 9g
Walnuts 98g
Sunflower Seeds 25g
Soaker: Overnight 12-14 hours
Water 25g
Salt 1g
Sunflower Seeds 25g
Pre-Ferment: Overnight 12-14 hours
Whole-Wheat Flour 168g
Water 135g
Starter 18g (100% hydrated bread flour)
Final Dough:
Wholegrain Rye Flour 274g
Bread Flour 49g
Water 282g
Salt 8g
Walnuts 98g
All of Soaker 51g
All of Sponge 321g
All-in-all a nice bake. Lovely crumb and slices very cleanly. Knife is as clean as whistle. My only concern is the walnuts seem to compete with the salt. See my other topic here. Toasts up a treat but next time i'll either toast the walnuts before adding to the dough and/or add some sweetness to compliment them.