Always Zero Ovenspring, pls help :)
Hey, 
i have always problems with ovenspring and could need your help to figure out why. :)
My approach:

Mixing Levain 1:4:4 , wait 12 hours for it to atleast double in volume.
Mixing the dough (72% hydration) 90% Breadflour 12% Protein, 10% Wholewheat 13% Protein
stretch and fold 5 times every 30 minutes
Bulk fermentation at 25-26°C until 60% increase in volume
Preshape
bench rest 30 minutes
Finalshape
14 hours cold proof at 4-5°C
score and spritz the loaf 
Baking at 245°C for 25 min with lid on, 20 min with lid off at 220°C
Result: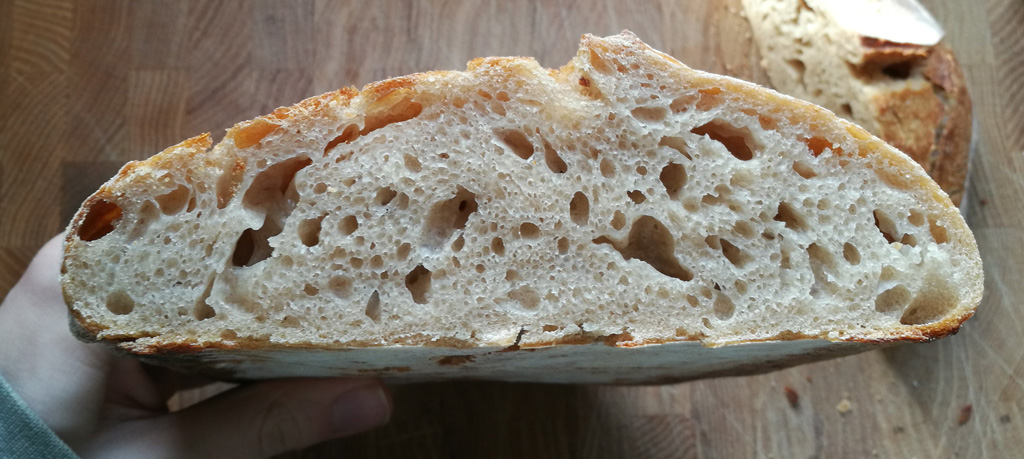 My Troubleshooting:
• even if the dough had 60% volume increase at 26°C, it is still underfermented (dont know why). So ferment up to 75% increase in volume?

• try to create better gluten development, with more intense s&f at the beginning?
• maybe i score to deep?
• tighter pre and finalshaping?