crust separation einkorn sourdough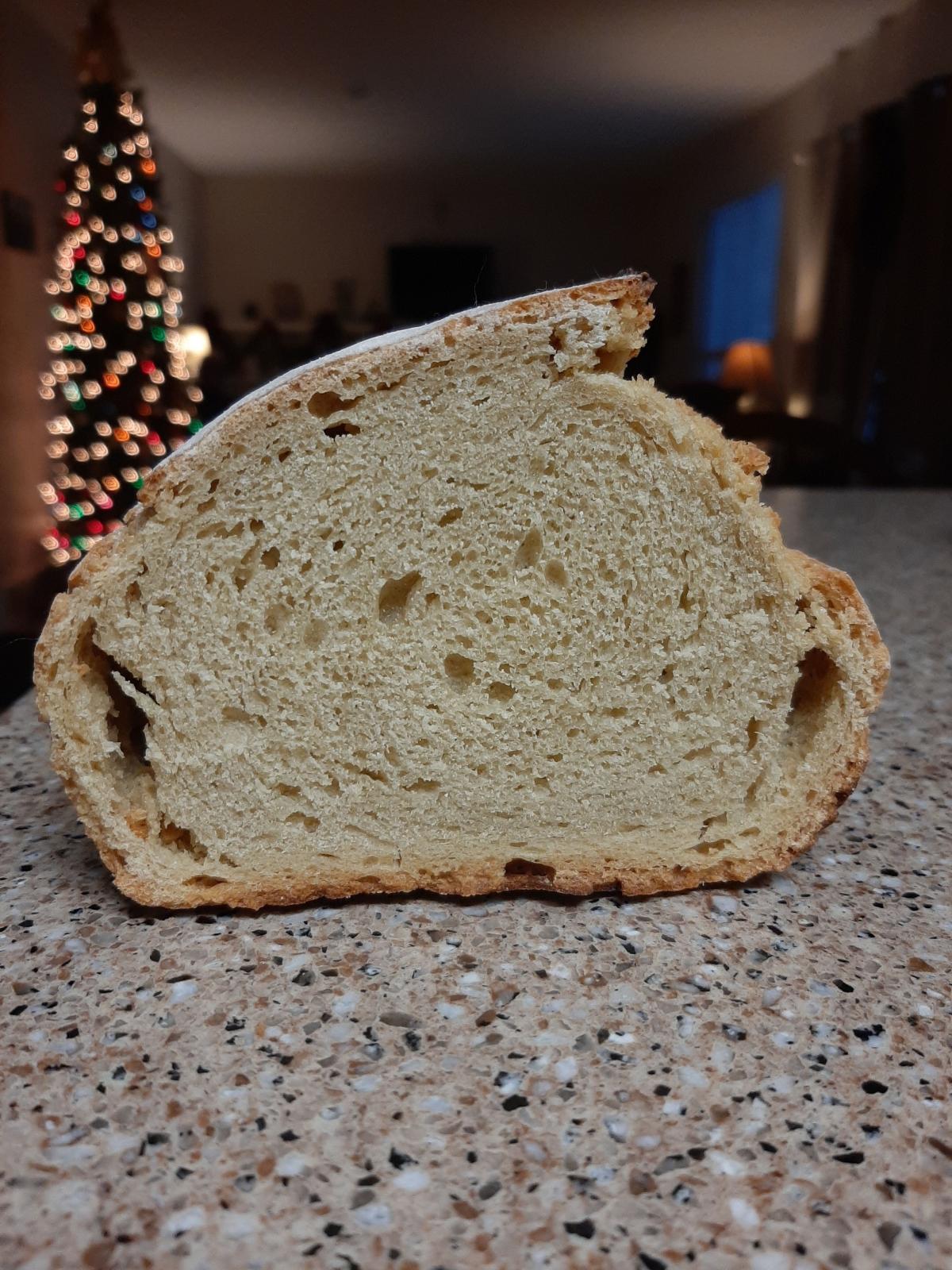 Hi everyone,
Happy New Year to you all.
First time here and I'm so happy to be able to ask questions.
As you can see from the pic, I am having a crust separation issue with my loaves.  I use 100% einkorn all-purpose flour.  My boules turn out very well with a nice crumb and lovely crust and no crust issue.  My long loaves have this crust problem.  The family prefers the loaves because they are easier to slice and use daily.  Having the crust fall off is kind of a pain.
I do the final proof in a bannaton and bake at about 480 in a clay baker.  Does this look like a proofing problem, loaf forming problem, or...?  I've been using einkorn for over 3 years now and have adjusted the recipe to our high altitude, low humidy climate so I can get a good oven spring and light crumb.
Thanks!
Cathy