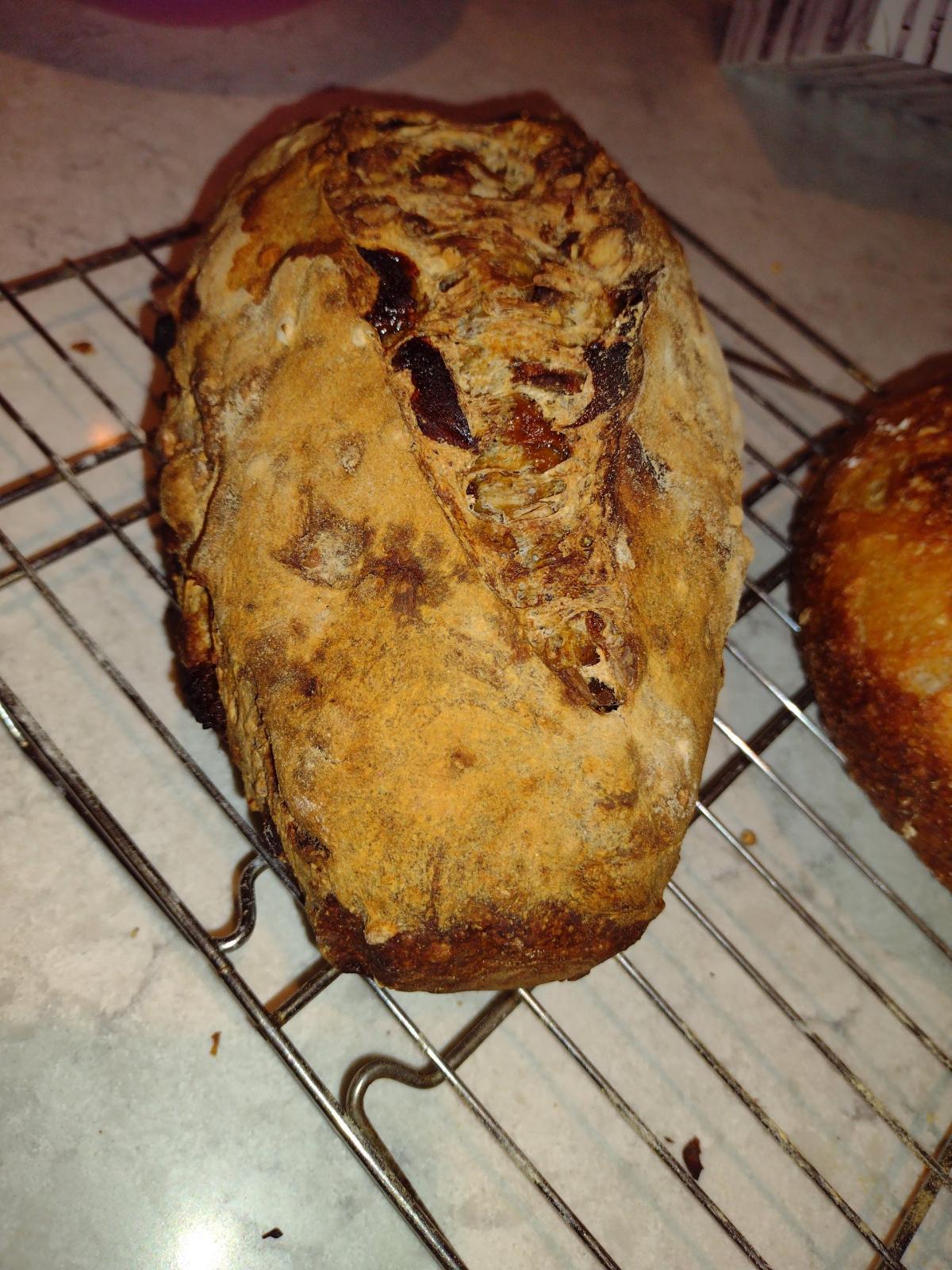 So I went on an adventure with Sarah Owens Sourdough book yesterday. I made the "Lumberjane" loaf.  I was a little worried because with all the mix ins, there wasn't a lot of dough left, but I decided to trust the process.
Final dough had:
105 g Levain
405 g water
420 g AP flour
75 g hard white (milled myself)
20 g rye (milled myself)
10 g salt
180g dried mango (I didn't have apricots)
180 g chopped pecans
30g sorgum (whole) - didn't have Millet
9g poppy seeds
I mixed the dough first in my stand mixer (minus salt) let it do a 20 minute autolyse and added in everything else. 
4 folds about 45 mins apart, shape after 4 hours, 8 hour retard.  Baked at 460df for 40 minutes.
I have to say, this is *really* delicious.  Toasted some up for breakfast this morning, and it's really filling. Not a light fluffy loaf by any means but very good if you want to give it a try.