December 24, 2022 - 1:49pm
Happy Christmas - Baguette bake. Watched over like a hawk!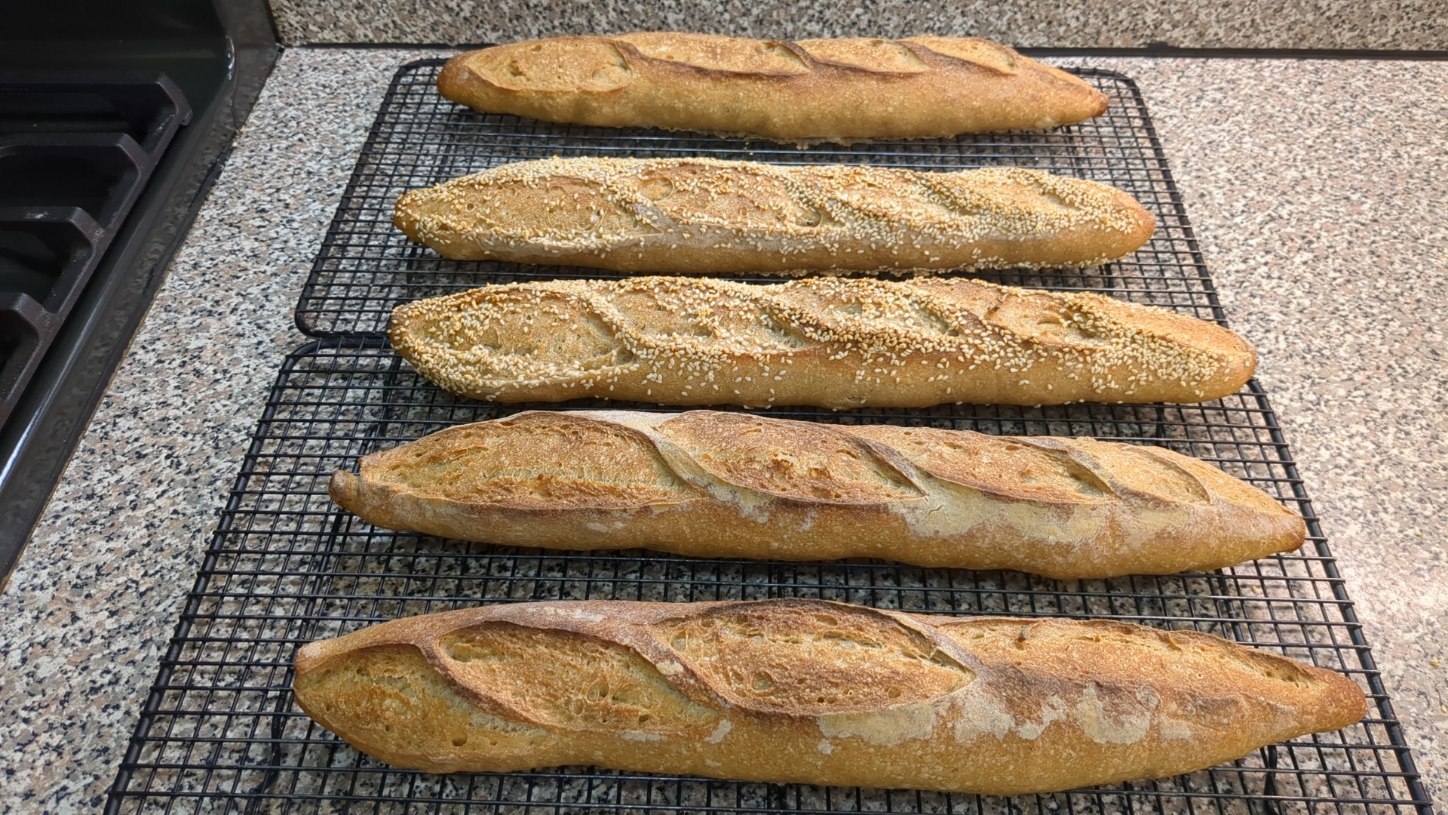 I made a set of 5 baguettes to bring to my big sis Maria. As it turns out, for an abundance of caution I will be staying home.
They sure did turn out perfect! Pizza was planned too. However, I will make the pizza tomorrow night.
Since I ran out of AP flour these have some rye flour in the mix. I want to say about 12%. I don't remember exactly how much I needed to add. The crumb could have been way more open. However, I am still pleased as punch!