December 15, 2022 - 3:52pm
Today's exercise/experiment will be the first stab at adding volume.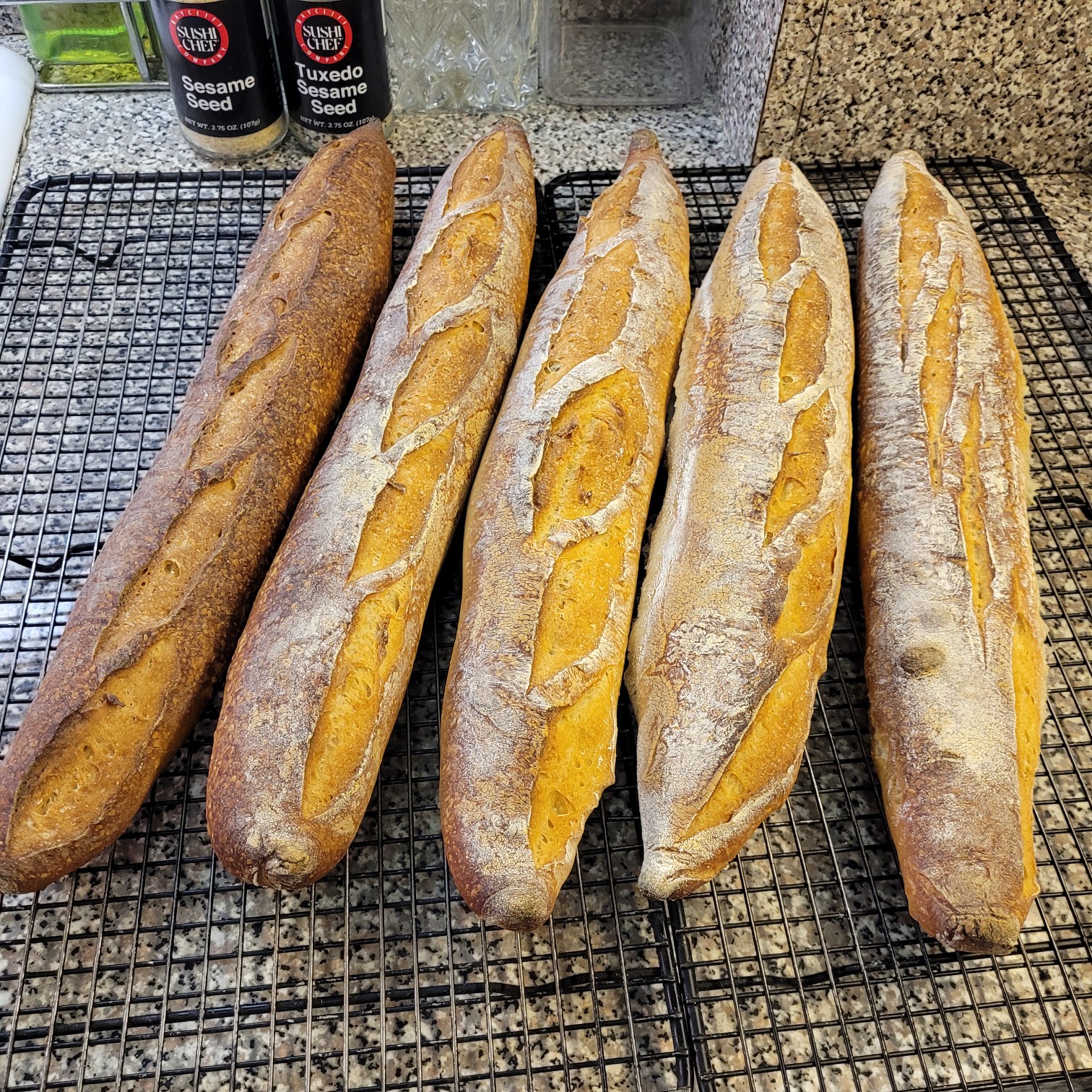 Not to the individual loaves, but to the amount of bread I can produce. I am using the no-knead roll formula to solve two problems. refrigeration space and hands-on time. So far adding this 20-roll formula to a set of baguettes, is promising. The hands-on time can easily be staggered, (with some thought), and truthfully is really not all that much. That being said you know what they say about doing something you love... Stop back tomorrow at some point for the hopefully epic results.
 By the way, I'm also shaving a couple of hours off the cold-proof time of the commercial yeast baguettes. This hopefully will result in an even better end result! I talk a lot for an amateur, don't I? I also was gifted this very cool fermentation chart. Smile...